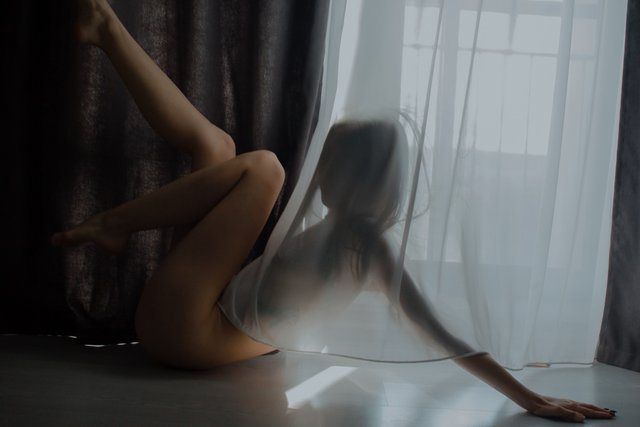 I have already shown one frame from this shoot. I think we can show more.
This is one of the simple shootings. Simple - in the sense that we were not engaged in inventing and creating a complex image, and the scenery was an ordinary hotel. This simplicity was needed in order not to be distracted from the main thing - pure plastic movements, not constrained by standards and alien roles.
And soft light and semi-darkness are the best way in such shootings - so as not to scare and distract from the forms and nuances of movements.
...
Я уже показывал один кадр из этой съемки. Думаю, что можно показать еще.
Это одна из простых съемок. Простых - в том смысле, что мы не занимались придумыванием и созданием сложного образа, а декорациями была обычный отель. Эта простота нужна была, чтобы не отвлекаться от главного - чистых пластических движений, не скованных стандартами и чуждыми ролями.
И как нельзя лучше в таких съемках подходит мягкий свет и полумрак - чтобы не вспугнуть и не отвлечь от форм и нюансов движений.