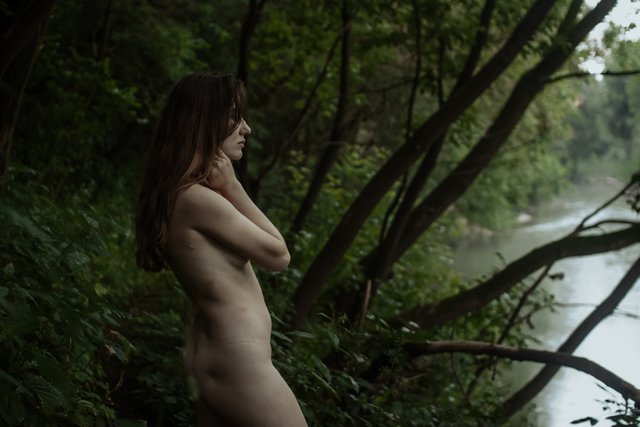 I did another shoot in the woods.
This time I knew it was going to rain, and I had an agreement with the model. I knew what was coming, and I didn't want to miss this opportunity. Usually the rains are short-lived and difficult to predict, and we just had a week of continuous bad weather. It is impossible not to use it!
And since this is the second attempt in such an image, I could work carefully on the frames. One of the goals (as in any of my photosets) was to create a subtle relationship between a person and the environment. The rain itself, the forest and the mosquitoes set it up) But I mean the organicity and truthfulness of the frame, of course)
...
Я провел еще одну съемку в лесу.
На этот раз я знал, что будет ливень, и у меня была договоренность с моделью. Я знал, что будет, и не хотел упускать такую возможность. Обычно дожди кратковременны и их трудно предугадать, а у нас как раз случилась неделя сплошной непогоды. Этим нельзя не воспользоваться!
И поскольку это вторая попытка в таком образе, я мог внимательно работать над кадрами. Одной из целей (как и на любом моем фотосете) было создать тонкие отношения между человеком и средой. Сам дождь, лес и комары настраивают на это) Но я имею ввиду органичность и правдивость кадра конечно же)