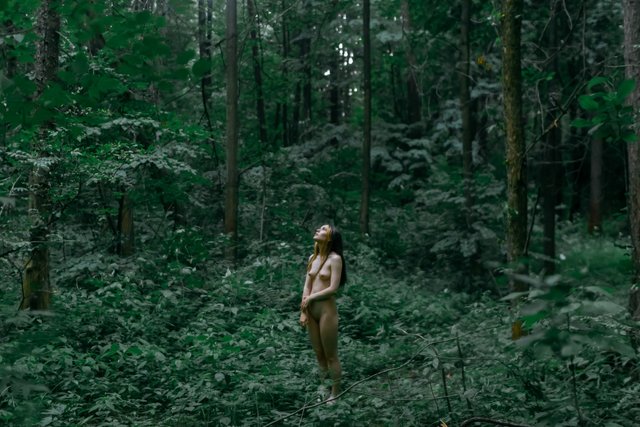 Nature (if it's not a beach), adjusts in its own way. She does not allow you to lie, to show yourself not to those who you are. In nature, you lose the usual things, there is nothing to grab on to. And you have to be yourself through some other interests. Not domestic, not business. Existential. And the potential of such interests is different for everyone. Here you can get lost. Or recognize the forest as boring.
And there is also a certain threshold of discomfort - mosquitoes, total rain, cold, the need to go and overcome. There is truth in this. There's something about it that makes you feel alive, something that will wake you up.
And all this strips off the masks and leads to a portrait, to the image of a person and his special manifestations
...
Природа (если это не пляж), настраивает на свой лад. Она не дает врать, показывать себя не тем, кто ты есть. На природе ты лишаешься привычных дел, здесь не за что схватиться. И тебе приходится быть собой через какие-то другие интересы. Не бытовые, не деловые. Экзистенциальные. А потенциал таких интересов - у всех разный. Тут можно и растеряться. Или признать лес скучным.
А еще есть некий порог дискомфорта - комары, тотальный дождь, холод, необходимость идти и преодолевать. В этом есть правда. В этом есть нечто, что заставляет чувствовать себя живым, то, что будит тебя.
И все это сдирает маски и ведет к портрету, к изображению человека и его особенных проявлений