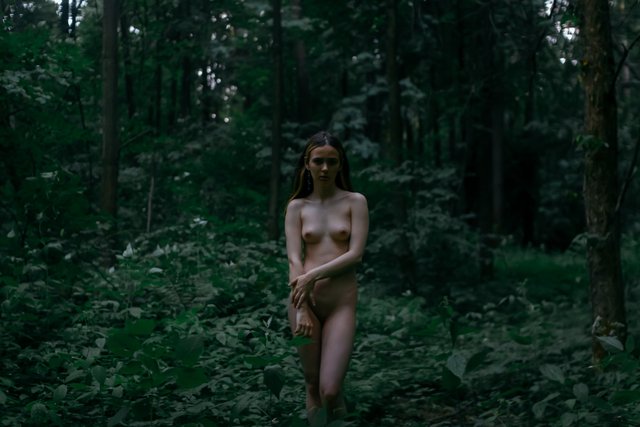 Recently I finally took a picture in the forest.
And everything didn't go as planned. We got into a serious thunderstorm and a downpour that lasted an unusually long time. About 2 hours we walked through the forest, getting to the intended shooting location. And it's not that we were soaked to the skin, as they say, that I began to fear for the health of the model. The fact is that it turned out to feel the atmosphere of these two elements - a deep forest and an impenetrable downpour. And although the shooting lasted no more than half an hour, and the conditions were far from conducive to creativity, I am pleased with the result. Because, for me, the main thing in the frame is the state.
...
Недавно я наконец-то поснимал в лесу.
И все пошло не так, как планировалось. Мы попали в серьезную грозу и ливень, которая длилась необычно долго. Около 2-х часов мы шли по лесу, добираясь до предполагаемого места съемки. И дело не в том, что мы вымокли как говорится "до нитки", что я стал опасаться за здоровье модели. Дело в том, что получилось проникнуться атмосферой этих двух стихий - глухого леса и непроглядного ливня. И хотя съемка длилась не больше получаса, а условия были далеки от располагающих к творчеству, я доволен результатом. Потому что, для меня в кадре главное - состояние.