Hello my dear steemian friends, warm greeting from @raymondpeter. First of all, I will like to appreciate the work of these people on the world of xpilar community for their day to day efforts to make sure that this community remain more relevant on steemit's platform and I pray 🙏 that God will continue to give you more strength to enable you to do more than this. These people are:
Now to the business of the day, I will like to share with you "The Danger 🔴 of the Oriental Latrine Fly".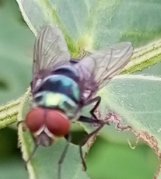 What is the Oriental Latrine Fly 🪰?
The Oriental Latrine Fly is more commonly known as Chrysomya megacephala, is a member of the family calliphoridae (blow flies). It is a warm-weather fly with a greenish -blue metallic box-like body. The fly infects corpses soon after death, making it important to forensic science.
Public Health and Agricultural Issues
Public health importance and management control Chrysomya megacephala are known to be the source of accidental(secondary) myiasis in humans where the flies do not pierce theskin but invade an open wound. The first record of human myiasis caused by chrysomya megacephala and chrysomya rufifacies was in Thailand, where a 53-year-old man had a tumor lesion where the Larvae accumulated. Most recorded myiasis cases, however, do not involve the fly. Chrysomya magecephala is a carrier of pathogens, such as: bacteria, protozoan cysts, and helminth eggs, to human food, because it lays its eggs on human feces, and will land on human food soon after.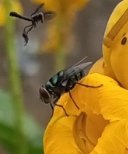 The fly on the Blossom yellow
Points to note:
If oriental latrine fly 🪰 lay it eggs 🥚 on human food and if anyone eat that food, it will cause a lot problem in the body system that is, it will lead to cholera sickness. Therefore, if many people consume the same food, it can cause cholera outbreak in the society. And if such a thing happens, many people can loss their lives through this outbreak.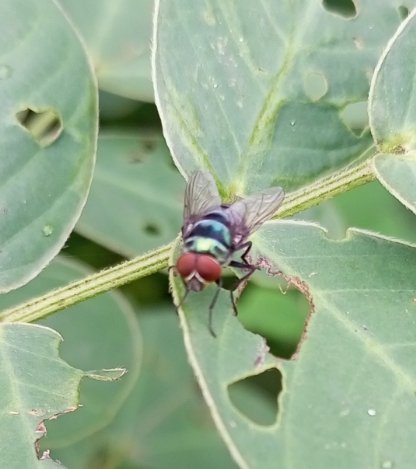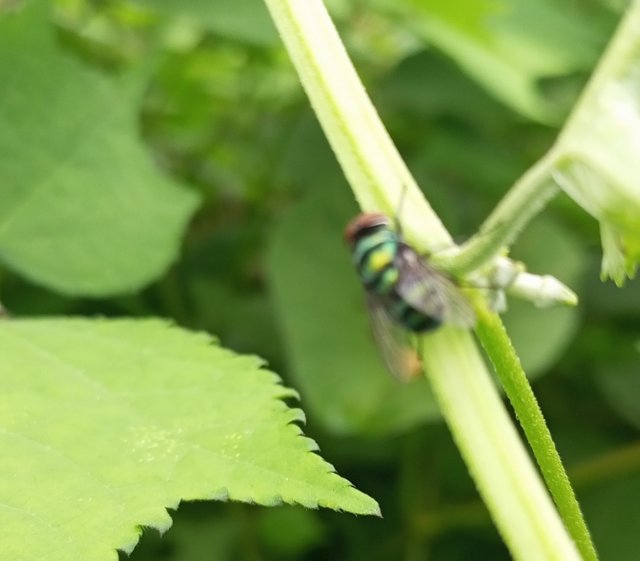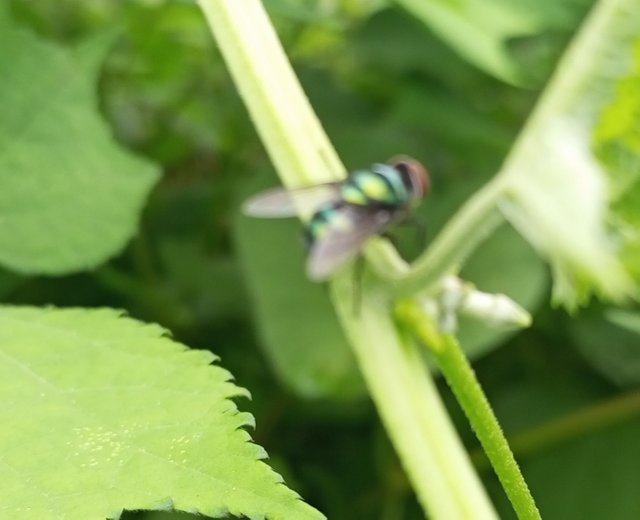 The flies also cause a huge economic problem in Asia, Africa, and the pacific. In these areas sun drying is the major method of preserving fish 🐟 , as ice is typically unaffordable. However, blowfly Larvae tend to infect these sun-dried ☀️ fish when the weather is warm and humid. In an experiment, 95% of the infecting flies were f found to be chrysomya megacephala. The flies can be controlled by using an odor that the flies are attracted to trap them. Insecticides are also used, although this results in the development of resistance.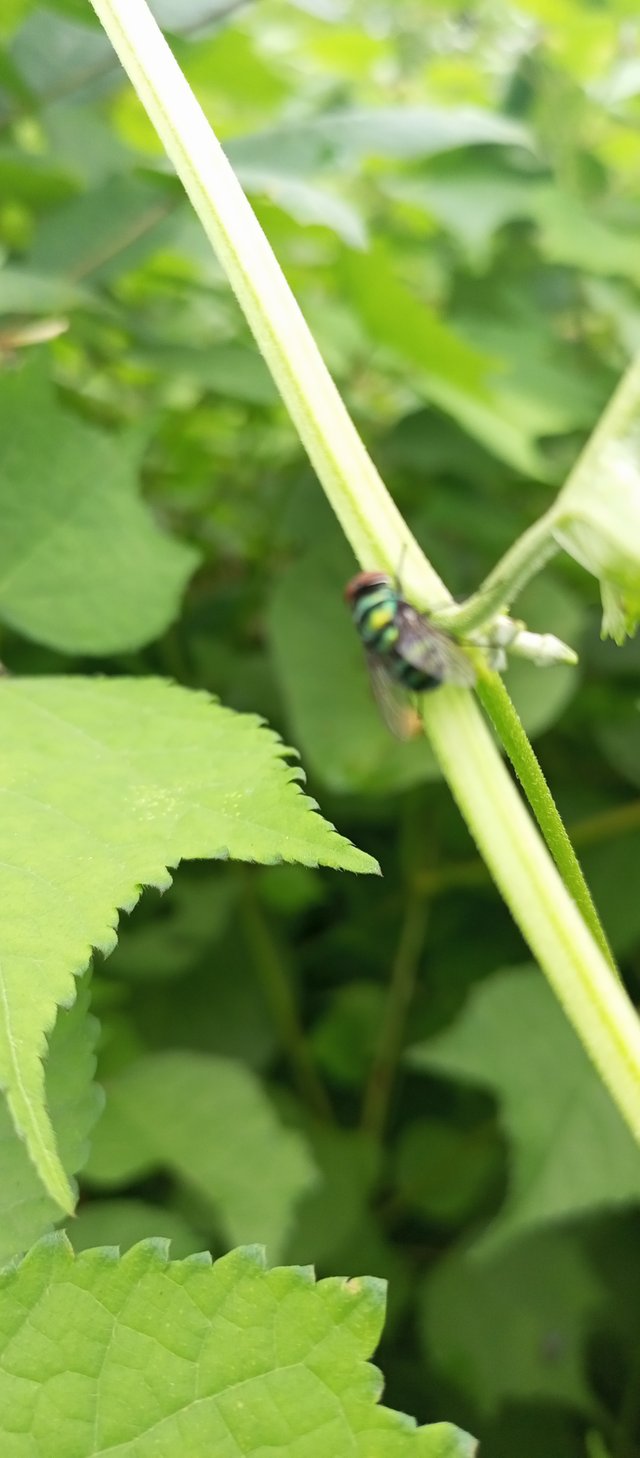 MYIASIS IN LIVESTOCK
Chrysomya megacephala causes myiasis in humans and animals. This cause losses in cattle and fish 🐟 industries all over the world. Studies are being done on chrysomya to determine its role as a vector for diarrhea causing bacteria.
However, as we are going to dry season gradually, please and please 🙏 let us sanitise our environment by clearing bushes so that unknown person will not drop faeces there which can cause cholera outbreak in the community. This is collective responsibility in order to save lives.
I hope this content is useful for everyone. Please 🙏 your encouragement is very important to enable me do more than this by up vote me @raymondpeter on this. You will never regret that you do it, because God is going to surprise you with unexpected favour this year.
Thank you for time and effort to view by blog
Best regards,
@raymondpeter
Points to note:
These images were captured with my smartphone infinix Hot 10T camera
Cc:
@infovore
@mister-omortson
@the100
@romanie
@mkodeking
@dunik
@davidad