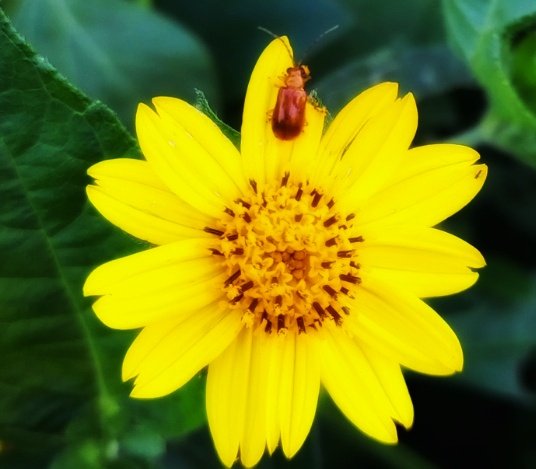 Hello my steemian friends, it is @raymondpeter again. Today, I wish to share with you the insect 🐝 which I spotted on the yellow flower while I was going out early this morning. It was "Brown Cockroach 🪳 on the Blossom sphagnetixola Trilobata Yellow Flower. It is an insect that resembles a beetle, having long antennae and legs 🦵 and typically a broad, Brown body. It is household pests which I spotted on the blossom yellow flowers while I was going out of my house.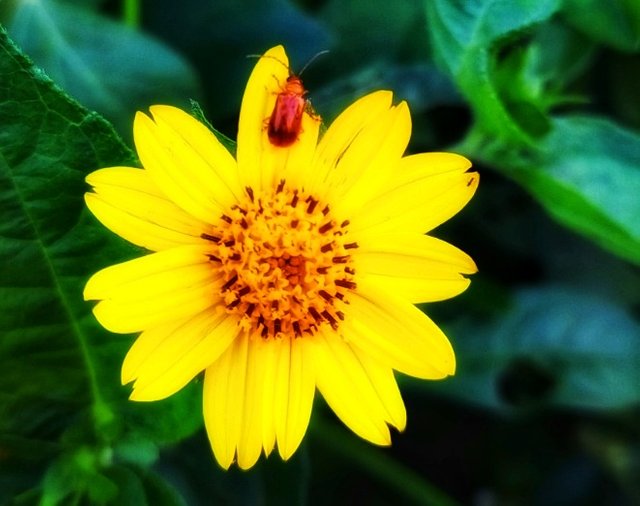 Cockroach 🪳 is an insect commonly found in every home in Africa and if you don't want to be seeing it often and often in your home, you must do the following things:
(1) you must clean every corner of your home time to time.
(2) you must pack all irrelevant luggages starting from store, kitchen, wardrobe, and library room.
(3) you must empty your dusty bin on time so that the small cockroaches 🪳 and other insects will find it as an opportunity to get food.
However, if you are able to do the aforementioned above even rat will not have place to hide in your home.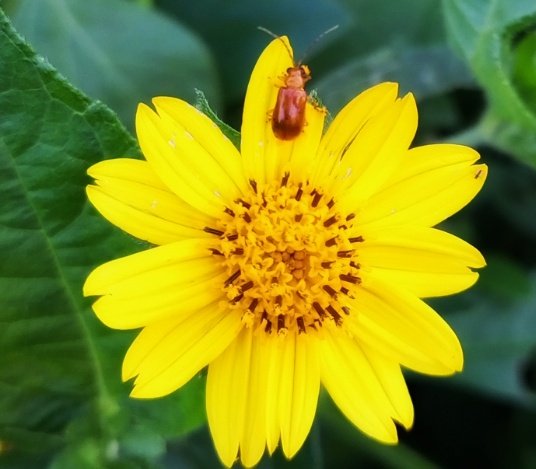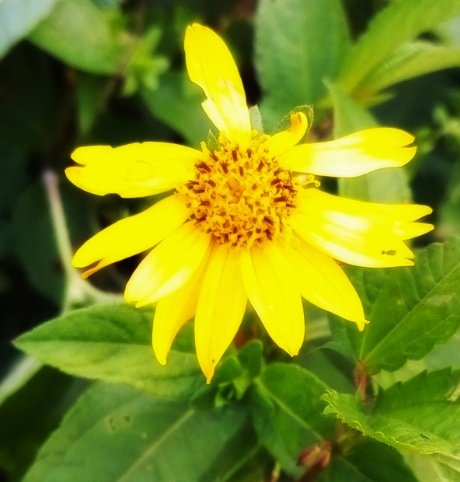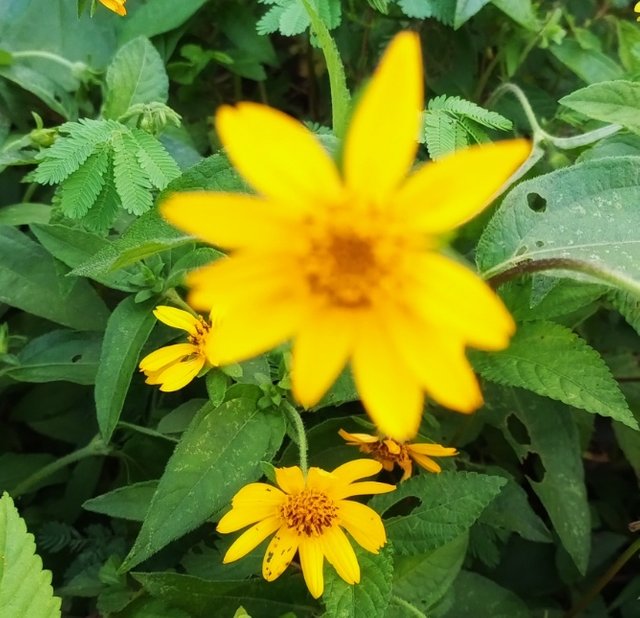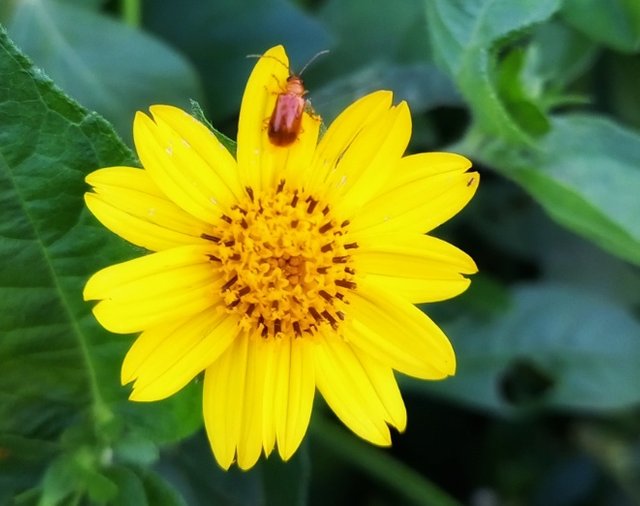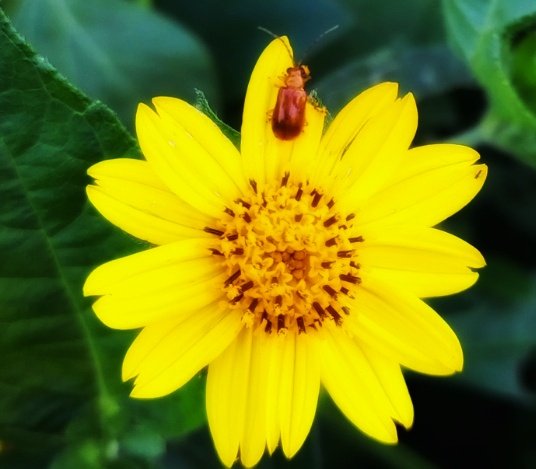 Let me appreciate what world of xpilar community has done for many talented people through series of contests. I say thank you to organisers of these contests for your time to time efforts to make this platform more relevant among communities on the steemit platform.
Thank you for your time and effort to view my blog.
Best regards,
@raymondpeter

                   Original content

Camera used: Smartphone Infinix Hot10T
[ © Images and text are my own]
Edited with snapseed App
Category: insect and flowers Photography
Photographer: @raymondpeter
Cc:
@xpilar
@mister-omortson
@the100
@romanie
@mkodrkingc
@dunik
@adivender
@davidad