Photo is clickable for high-res.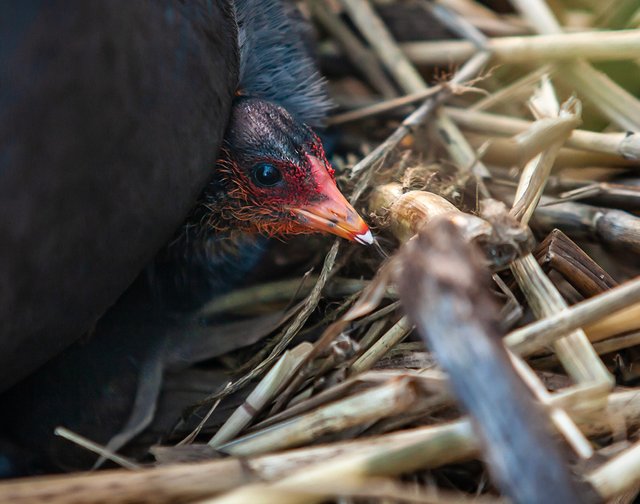 | | | | |
| --- | --- | --- | --- |
| location: | St.Petersburg, Russia | June 2022 | natural lighting |
| camera/lens: | Canon 5D | 70-200mm 2.8L | raw-conv |
| f 3.2 | t 1/320 | ISO 500 | |
More coot duck captures today -- now with chicks. It was near impossible to roll out some good captures, simply cause the nest was all over with the reeds, and all the chicks were blocked by their mother's body up to complete invisibility.
Я почти пропустил момент появления птенцов утки-лысухи, но все же смог сделать несколько мало удачных снимков. Виновато неудачное расположение гнезда в гуще тростника, а кроме того, птенцы были загорожены тушкой их мамы вплоть до полной невидимости... сделал что смог!
---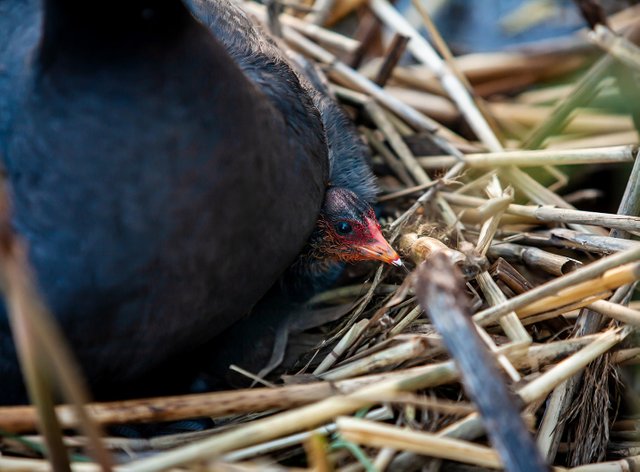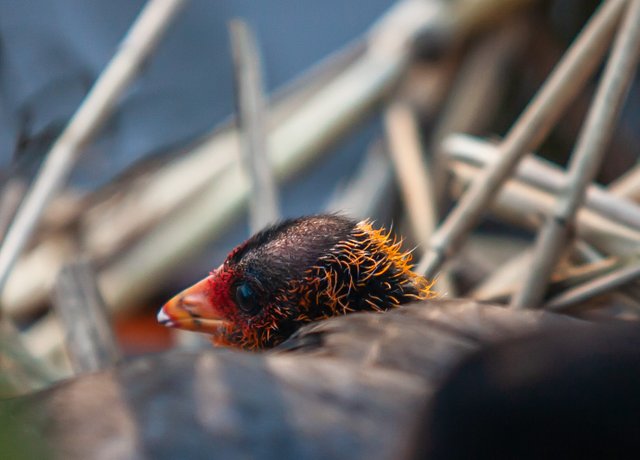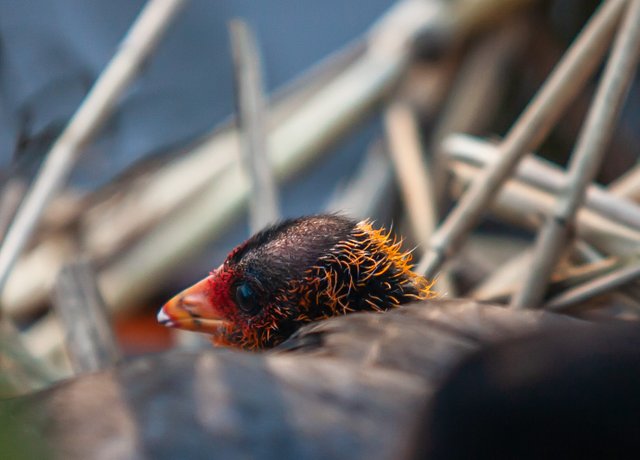 ---
Please can you find four or at least three chicks in this photo? Can't you? and me too, me too! and no one can - but still they are there, believe me. Hint: all of them are safely hidden under the caring and protective bottom of the mother duck. Only a 10-minute wait with a camera at the ready rewarded me with the photos you see above.
Найдите на этой фотографии 4 или хотя бы трех птенцов. Не можете? вот и я не могу, и никто не сможет -- а они тут есть. Подсказка: все четверо надёжно спрятаны под большой заботливой попой мамы-утки. Лишь 10-минутное ожидание-подстерегание с камерой наперевес вознаградило меня фотографиями, которые вы видите выше.
---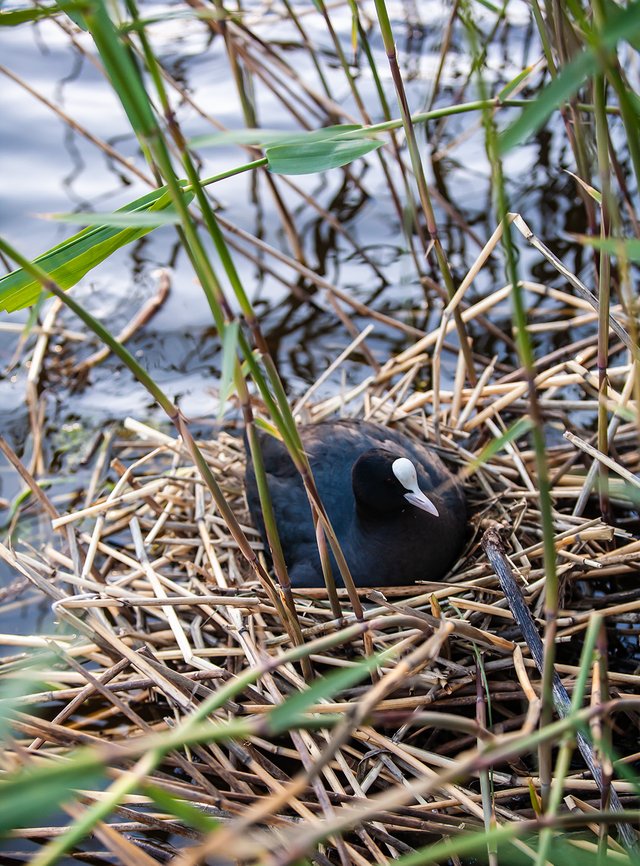 Thanks for the visit!
BLOG is set to 100% powerup, as always.
All images taken by me, copyright (c) @qwerrie