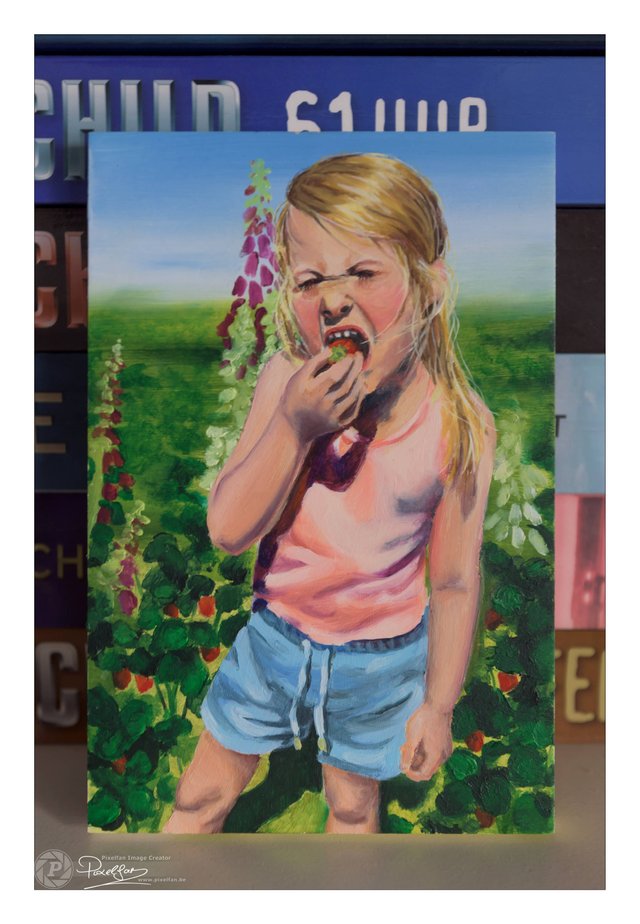 ---
She made this painting at the request of the parents of the girl depicted. She regularly babysits there and the parents had heard that she can draw well 😂
This is also an oil on panel.
I have not hidden the books in the background in the photo because it gives a good idea of the dimensions of the work. (And that's how you know what our favorite reading is here 😂)
---
You liked this post?
Right you are 😉
Just follow me here to make sure you don't miss any new work. As you can see below, you will be in good company... my 3 skinny friends are waiting for you 😉


BTW: I will not ask you to upvote my posts… deep down inside you know you have to 😉
Curious to see my other work?
Although I spend most of my time here, you can also find me in other places… just take your pick…