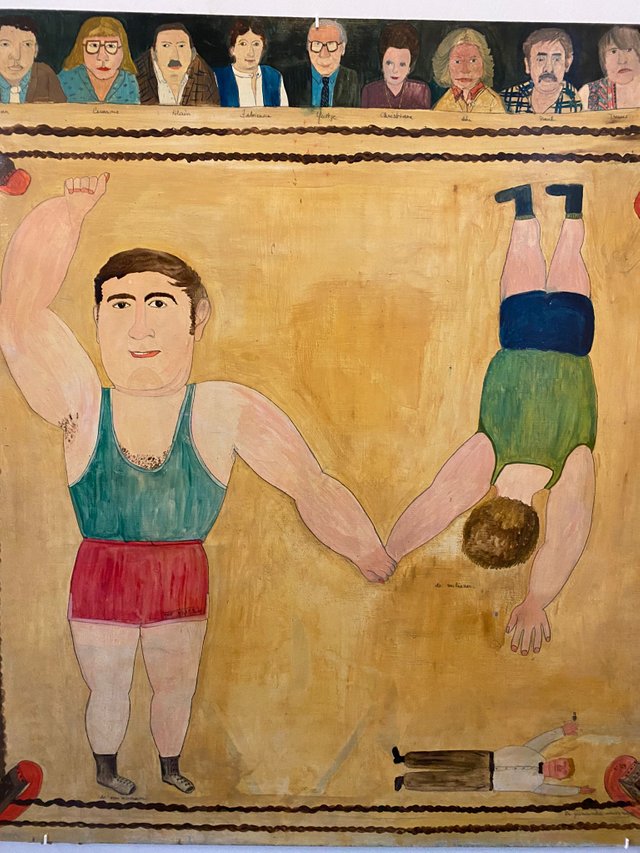 ---
Last week 1 of my good friends sent these 2 pictures. At first I looked at the first photo and thought...it doesn't get any better.
Since my friend has artistic ambitions, I thought this was one of his last works...and I was already thinking about what to say to him without coming across as too hurtful 😉
But then I read what he had written in his message: "I met your parents"
So, I looked at the photo with more attention and yes, unbelievable but true, it was my parents who were painted up there!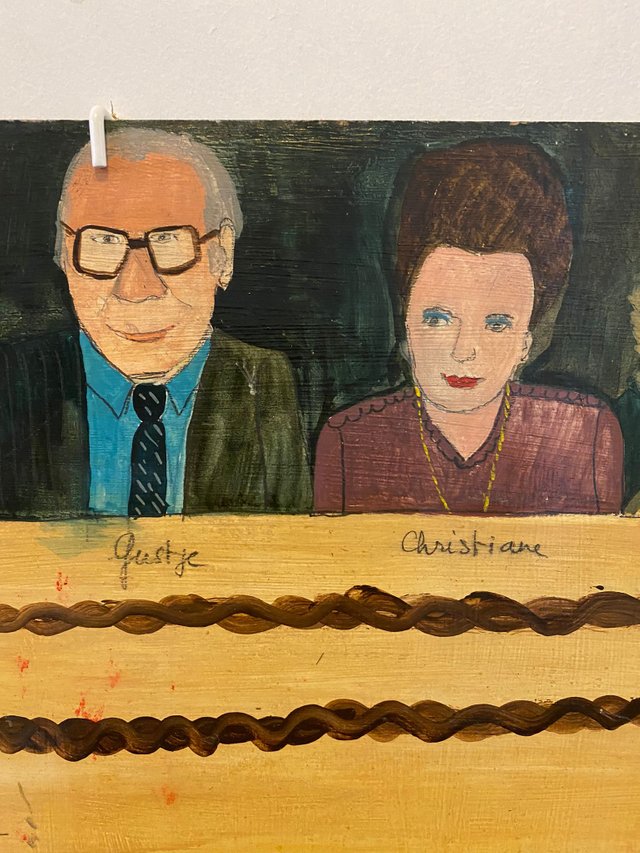 I had never seen that painting before and it must have been at least 35 years old, maybe around 40!
Sure enough, when I looked up the name of the artist I remembered that she was a vague acquaintance of my parents...how small the world is.
Now, as for her painting skills...I'll leave that up to you. But it's funny to see this only after all these years...
---
You liked this post?
Right you are 😉
Just follow me here to make sure you don't miss any new work. As you can see below, you will be in good company... my 3 skinny friends are waiting for you 😉


BTW: I will not ask you to upvote my posts… deep down inside you know you have to 😉
Curious to see my other work?
Although I spend most of my time here, you can also find me in other places… just take your pick…