A never-ending squeaky noise woke me up before 8am this Saturday. It was coming from the garden. I couldn't see anything through the windows, so I went out to investigate.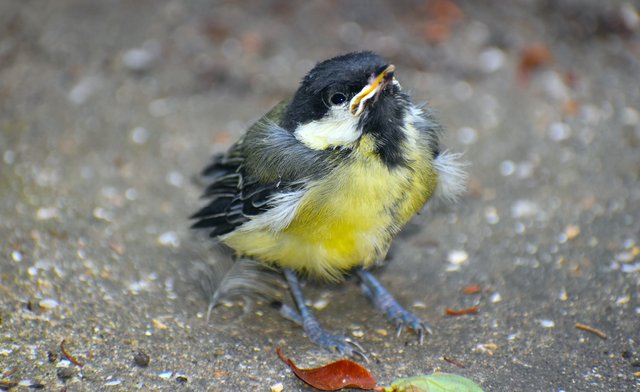 Behind a stone flower pot I found this cute, fluffy baby great tit. We have a pair which decided to nest at ours for the second year in a row. We have nest boxes but they didn't find any appealing and they again made their own nest.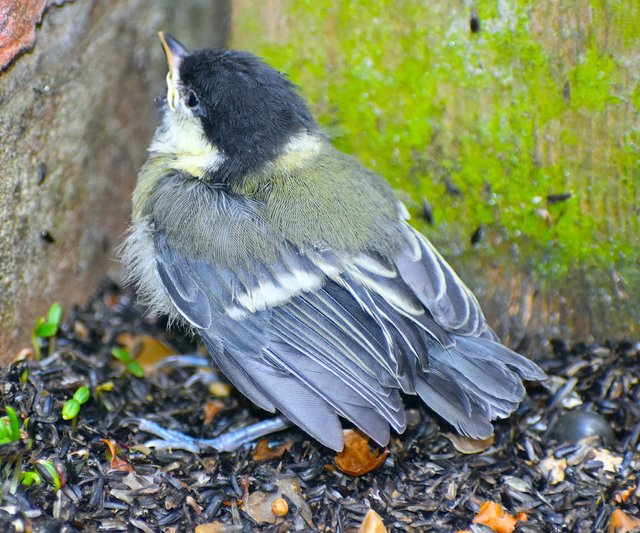 This tiny bird is full of curiosity and mischief, couldn't wait any longer and just left the nest. It can't fly yet and just jumps in a funny manner.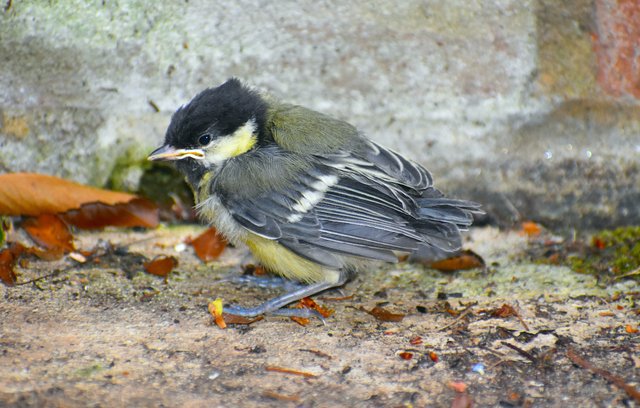 The parents knew it is here, behind the flower pot and away from the nest but couldn't reach it. They were flying towards it and then back again without being able to feed it mouth to mouth.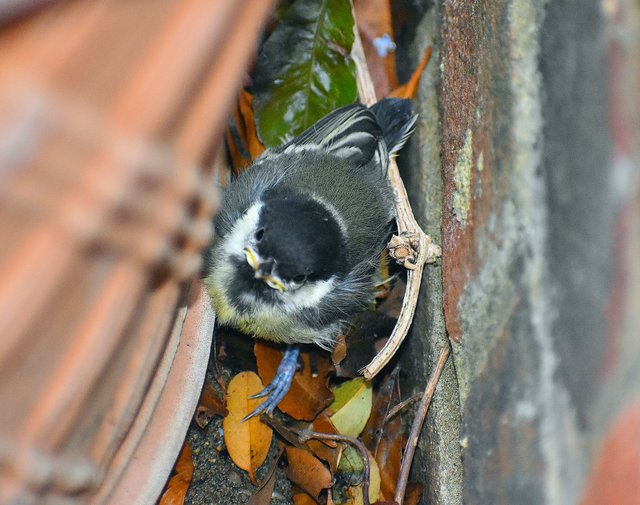 I wanted to help so I messaged on our family group seeking advice. The response rate is quite good there. I was a bit disappointed when I just got sent a link to the RSPB website where tell you to do nothing really. But nobody in my family is a bird doctor.
So back outside and with gardening gloves on I decided to move the baby bird and put it on the flower pot. It is safer being up there and it should be even softer and more comfortable lying on a bed of wild flowers.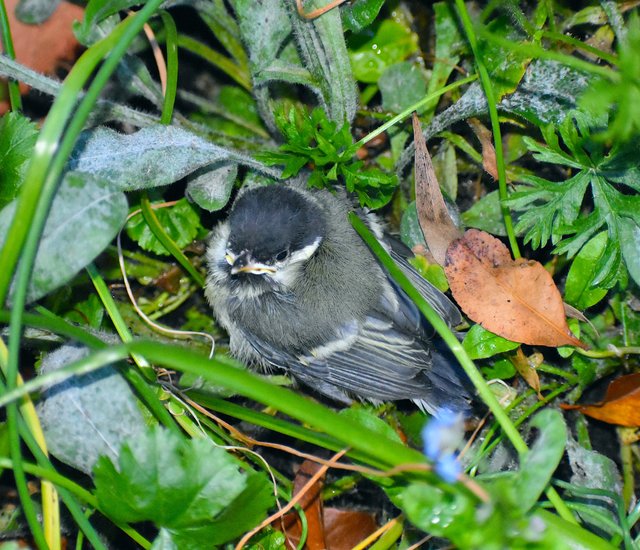 Then I left water and mealworms right next to it. But the poor little thing doesn't even recognise food yet and is unable to feed itself. So I was really hoping that the adults will com back for it, the sooner the better.
I checked on it before going to bed last night. It was still there, trying to cuddle up to its siblings but they are nowhere to be seen. It is now surrounded by soft greenery only. It seemed like a safe place to spend the night at and just where the parents knew it is so I was hoping they will come back for it first thing in the morning.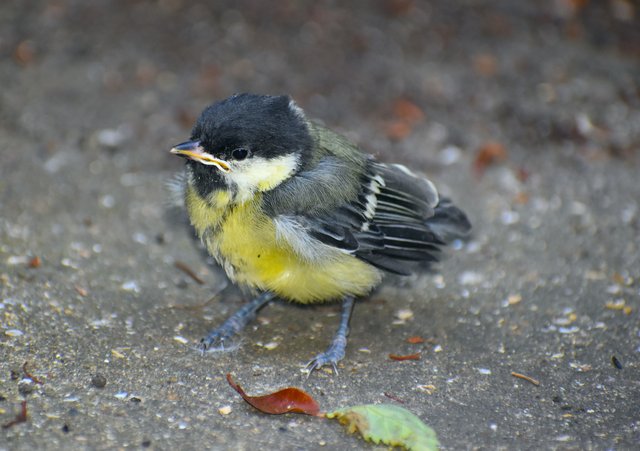 I assume they did as it was nowhere to be seen this morning. There was a big hole near where it dozed off. Mr Naughty Squirrel must have paid me an early morning visit again. I just hope that it didn't bury the baby bird.
Later today the baby great tit, still unable to fly, made an appearance again, hopping all the way from its ground nest in the corner by the shed. It is awesome to see it safe and sound and I am not surprised that it is again out and about, such a little explorer.
50% of the reward from this post goes to @wox-helpfund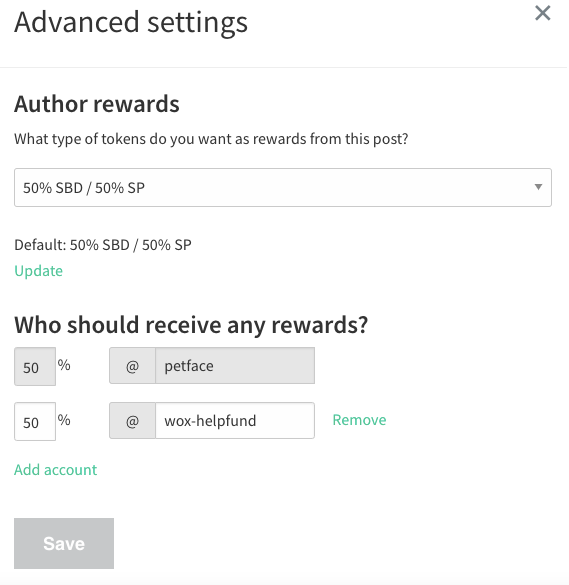 I also powered up 15 Steem and here is a screenshot of this vital transaction!