I drew a new picture yesterday.
This is a picture I took with my husband at the painting studio where I stopped by while traveling to Gangneung, Gangwon-do, Korea. If you prepare five colors, which means Gangneung of this month, in a large space on white paper in advance, the person who will take the picture will draw for about 30 minutes and take the picture for about 20 minutes.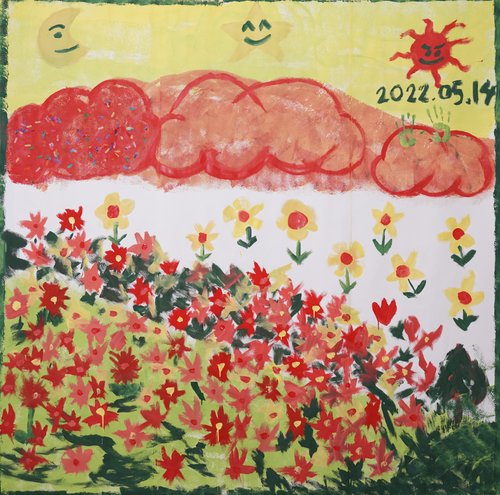 I liked all the pictures I took here, but I chose one of them and drew my own pictures.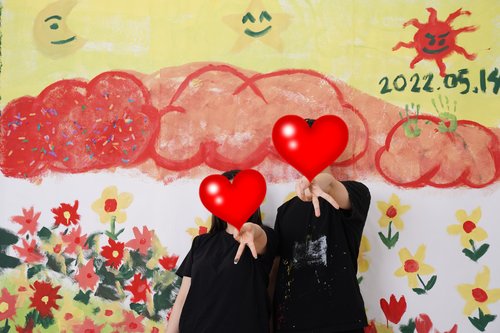 I still feel a bit burdened to show my face picture on steemit, so I deleted our face from the original. Please excuse me.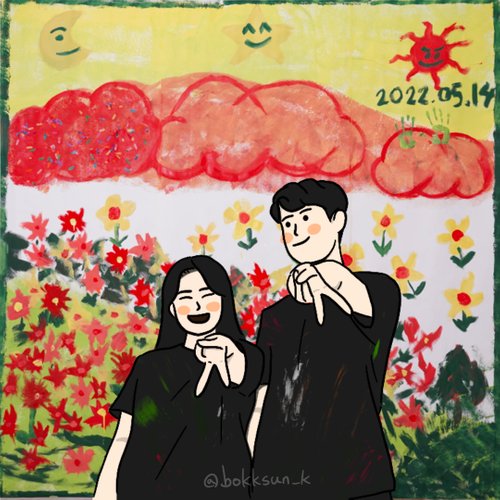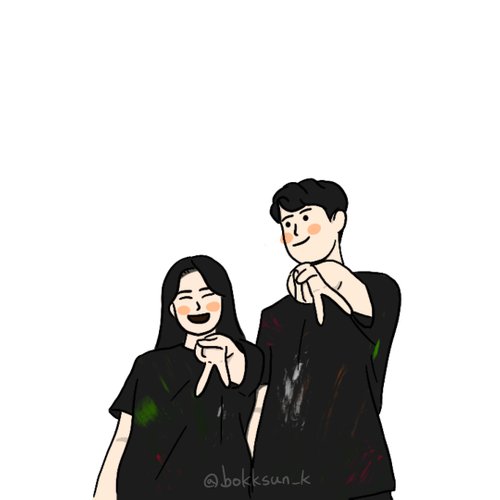 The good thing about this painting is that it can be left with a picture, and the background can be erased and only the person can be left.
What do you think? Are we pretty? :)
---
Now I'm going to explain how I draw.
In Korea, drawing on pictures is popular.It's a combination of photographs and paintings that make it look more original. This is how I paint.
This is how I work.
First, choose the picture you want to draw.
Draw the line of the character on the picture.
Next, color it.
Draw the expression.
If you do this, it's complete.
It's going to be very easy for those of you who are majoring in art!:) I'm still inexperienced, and I'm in the process of drawing as a hobby, so I'm not good at expressions and finishing, but please enjoy it.
I'll upload it once in a while when I complete the picture.
Oh! And how can I participate in events? Can you tell me? I'm curious!


Posted through the AVLE Dapp (https://avle.io)