Agaricus alneus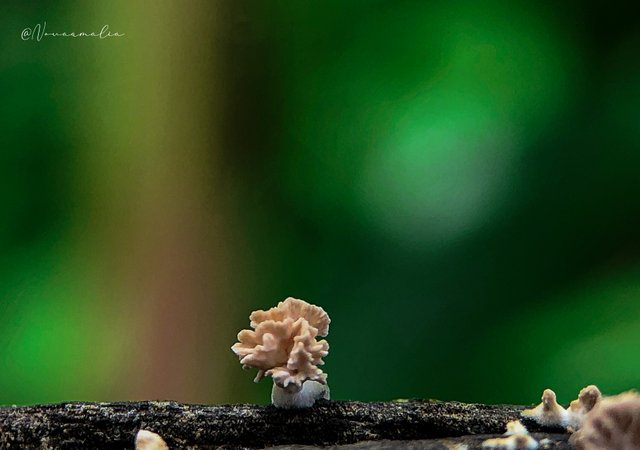 ©2022 @novaamalia
---

---
Hello all World of Xpilar friends
---
Back again with me @novaamalia in the @xpilar and @aceh-team communities, in this post, I'm still sharing about the mushroom plants that I photograph using a macro lens, this activity has become a routine hobby that I do when I have free time, photographing micro plants using a macro lens will make the way we see the object to be different, and there will be many unique things that we will find after photographing it.
---

---
The weather was rainy and humid because the last few nights it had rained in the village where I lived, I went to the backyard of the house to look for interesting small plants to take pictures of, and not long after I found several types of mushrooms growing on some of the stems and leaves.
The fungus that I found belongs to the Schizophyllum - source mushroom family, which looks like a coral stone in the sea but with a texture that is not as hard as a rock, the size of this mushroom is only about 15mm or less because it looks tiny when seen with the naked eye.
---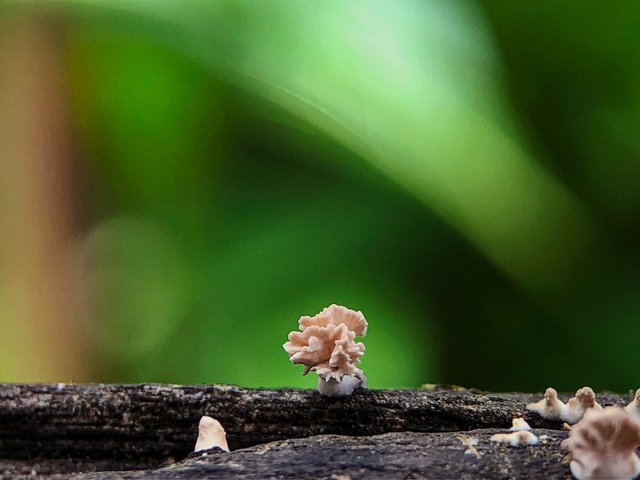 ©2022 @novaamalia
---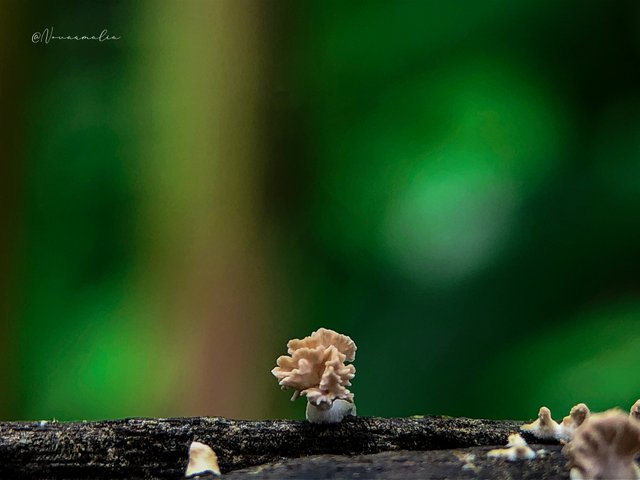 ©2022 @novaamalia
---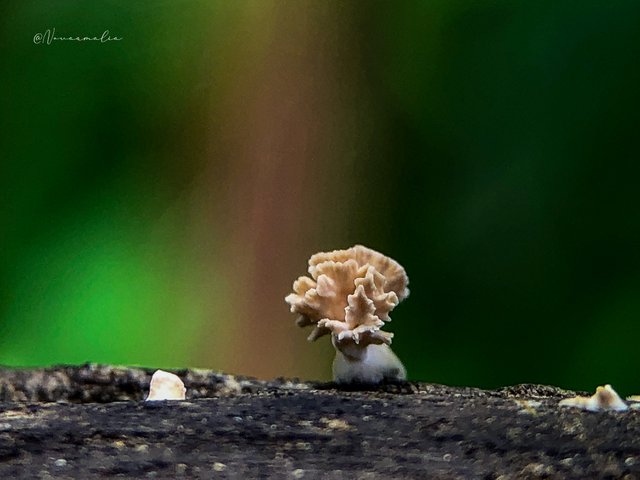 ©2022 @novaamalia
---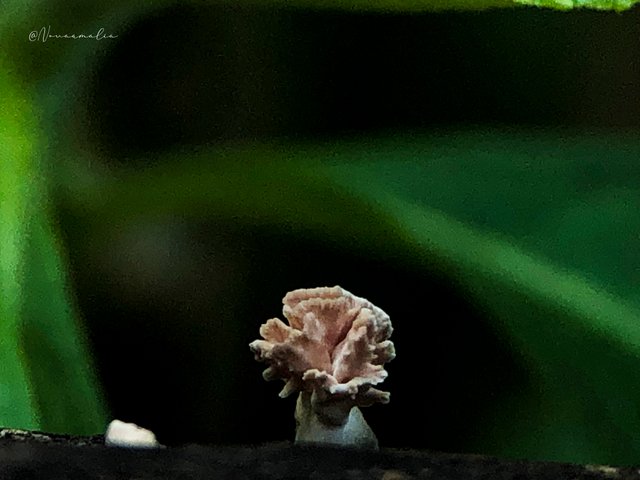 ©2022 @novaamalia
---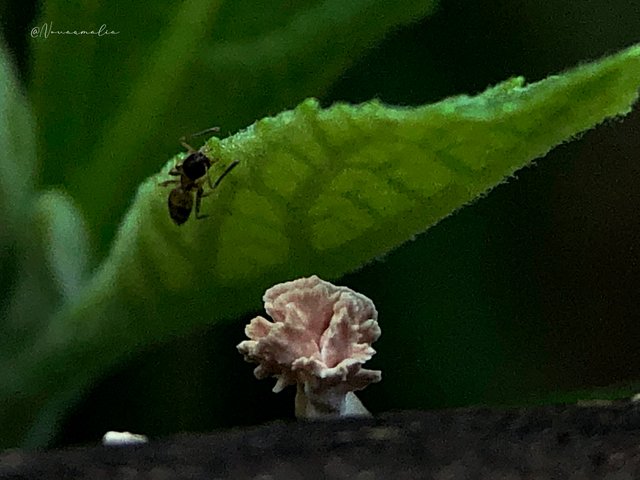 ©2022 @novaamalia
---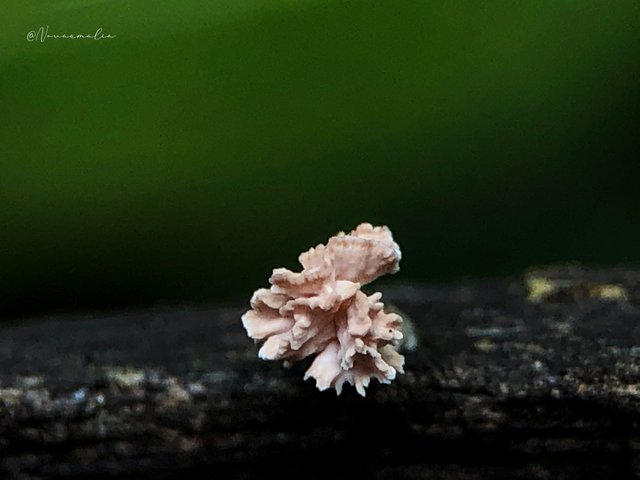 ©2022 @novaamalia
---
This mushroom has many names because it was discovered by several scientists and named after the discoverer, but I like these fungi with the appropriate name called Agaricus alneus or Schizophyllum commune is a unique name. I often find this type of wood fungus when the previous weather conditions were rainy and wet. It will grow in several places like twigs and dry rotten wood of different sizes.
---

---
With the brownish-white color of this mushroom, the results I get are quite clear and bright, I photographed it with a slightly dark background, making the object I captured look clear and smooth for portraits.
---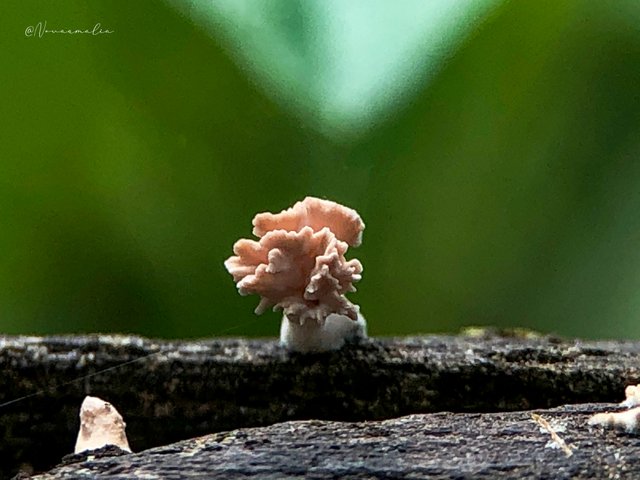 ©2022 @novaamalia
---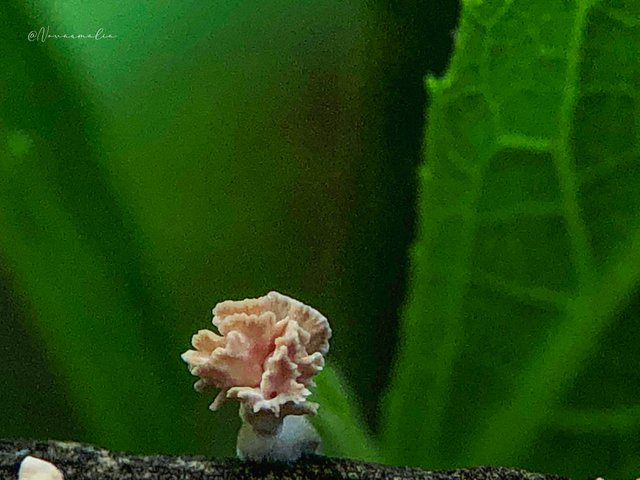 ©2022 @novaamalia
---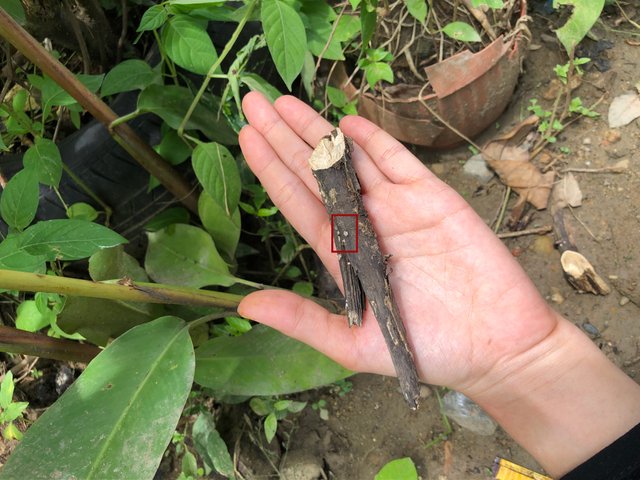 ©2022 @novaamalia
---

---
| Object | Fungus |
| --- | --- |
| Camera | Iphone 8 |
| Lens | Lensbong Custom 100mm |
| Location | Aceh, Indonesia |
| Author | @novaamalia |
| Year | 2022 |
---

---
I would say thanks to @sultan-aceh and also the @aceh-team community who have provided the opportunity for me to join and share photography content in the World of Xpilar community and also give support to my posts. Hopefully, I can continue to share interesting content and hone my photography skills so that my posts will be of better quality in the future.
---

---
---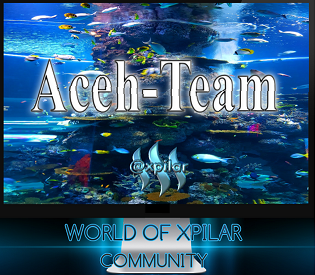 ---

---