Atheniella adonis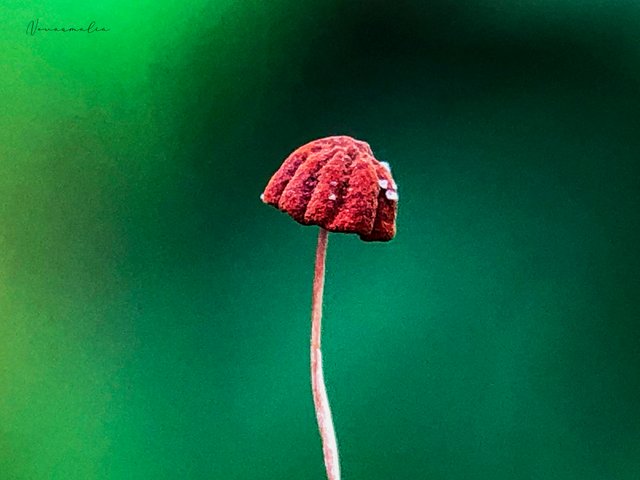 ©2022 @novaamalia
---

---
Hello all World of Xpilar friends
---
Meet me again @novaamalia in the @xpilar and @aceh-team communities, it's nice to be able to write in this community because I am myself and share my hobbies with all of my friends. In this post I am still writing and sharing macro photography pictures that I caught and sharing about the objects in the image according to the type and also the uniqueness that is in it.
---

---
Still in the moment of the Holy month of Ramadan where all Muslims around the world are fasting for a month to fulfill their obligations as Muslims. To fill my spare time before breaking the fast, I went to my backyard to look for macro photography objects, specifically I looked for mushrooms that grew around my yard.
I found a mushroom that looks striking when I'm looking for an object to photograph, this tiny mushroom has a reddish-orange hood with a shape that looks like a parachute. The white stem is thin, about 1 centimeter long, this kind of fungus grows on a wooden branch lying on the ground when I found it.
---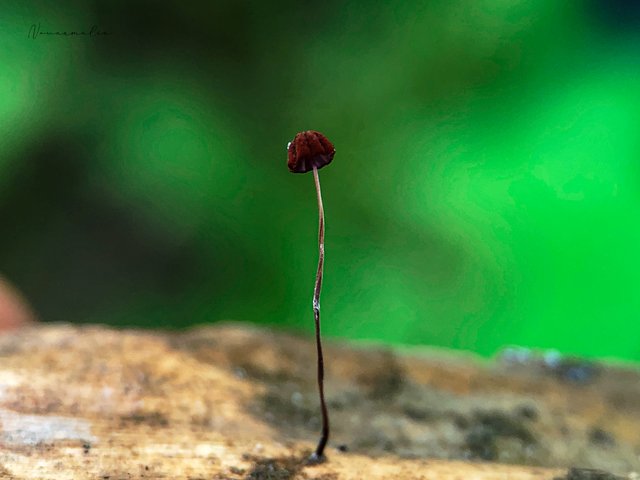 ©2022 @novaamalia
---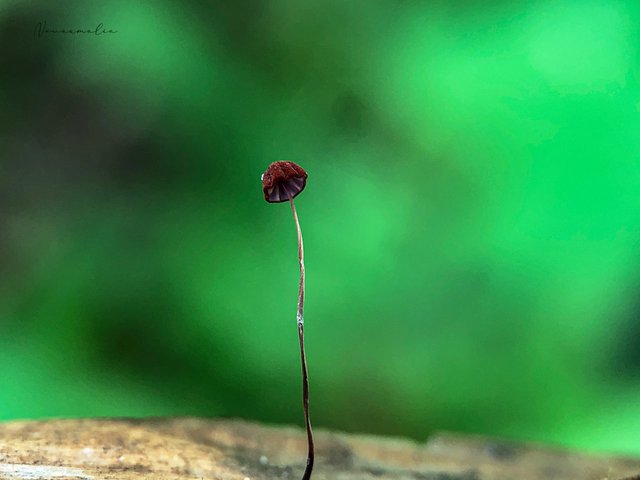 ©2022 @novaamalia
---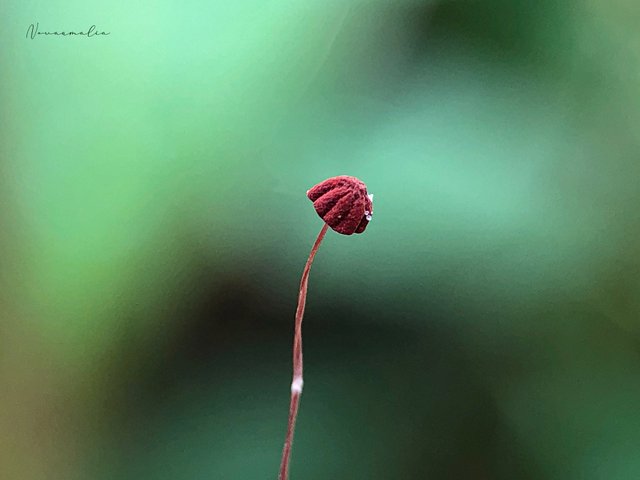 ©2022 @novaamalia
---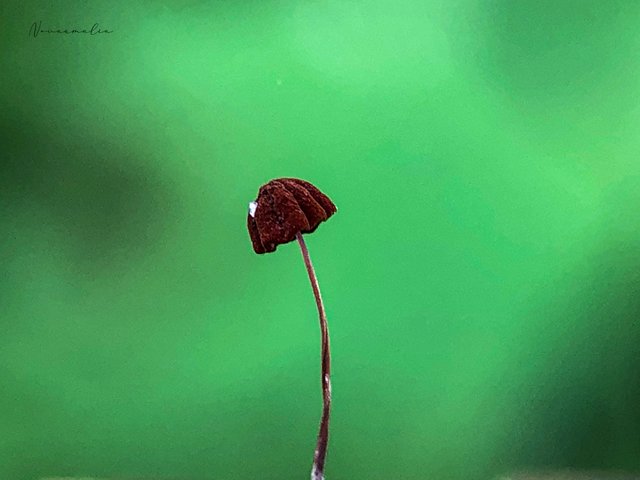 ©2022 @novaamalia
---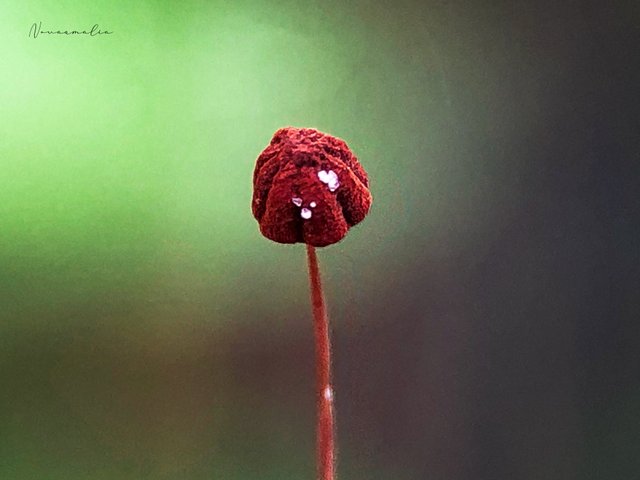 ©2022 @novaamalia
---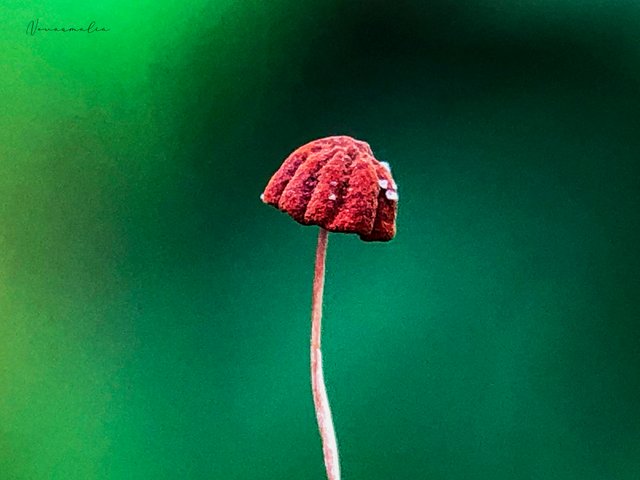 ©2022 @novaamalia
---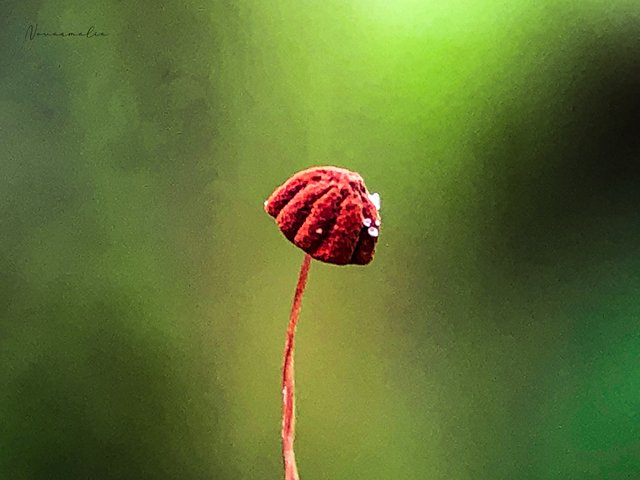 ©2022 @novaamalia
---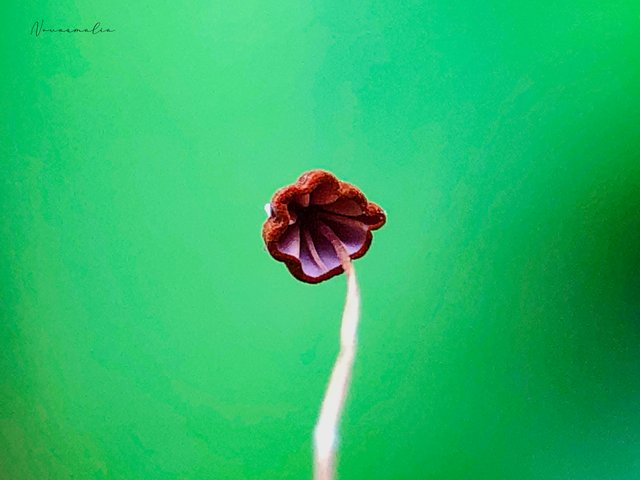 ©2022 @novaamalia
---
This tiny fungus looks dry and lacks moisture, maybe because the weather around it is hot, so it can't produce spores and looks dry. I found out more about this mushroom. By using GoogleLens, I found this mushroom has the scientific name Atheniella adonis, which at a glance is similar to the Mycena mushroom.
Although similar to Mycena, this mushroom comes from the Porotheleaceae mushroom family, which is a type of mushroom that has bright colors such as red, orange, pink and yellow. This mushroom will look very charming if the conditions around it are humid and cool, because at that time the fungus will release spores and look fresher than when I photographed it in hot weather conditions.
---

---
Macro photography is a fascinating activity since it takes more care and diligence while reaching the subject to capture. After all, if we are not patient, the results will be terrible. Filling my free time with productive activities is an enjoyment for me, and it helps me to be more active even while I'm on vacation.
---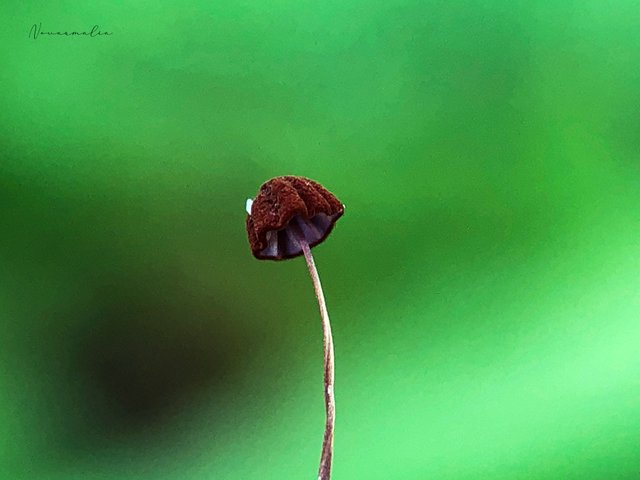 ©2022 @novaamalia
---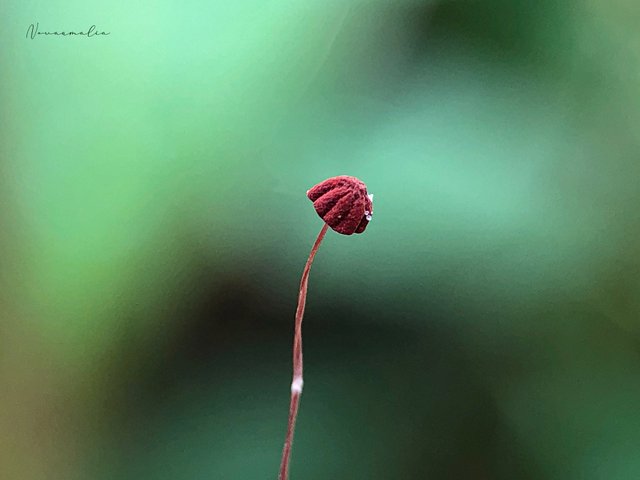 ©2022 @novaamalia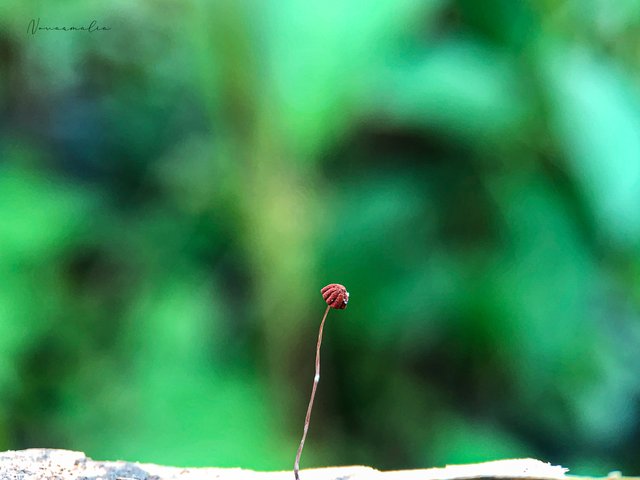 ©2022 @novaamalia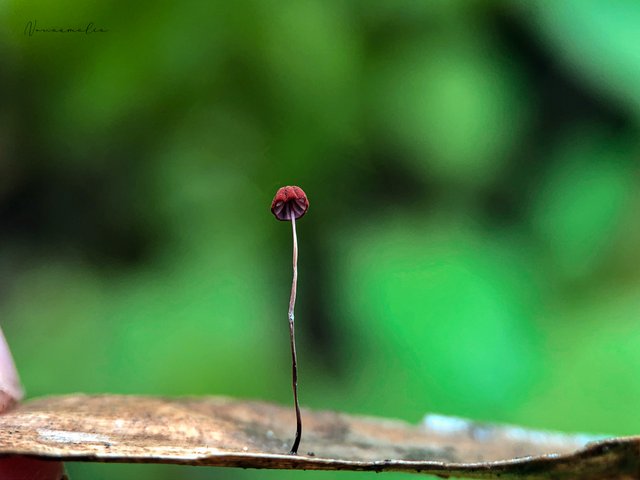 ©2022 @novaamalia
---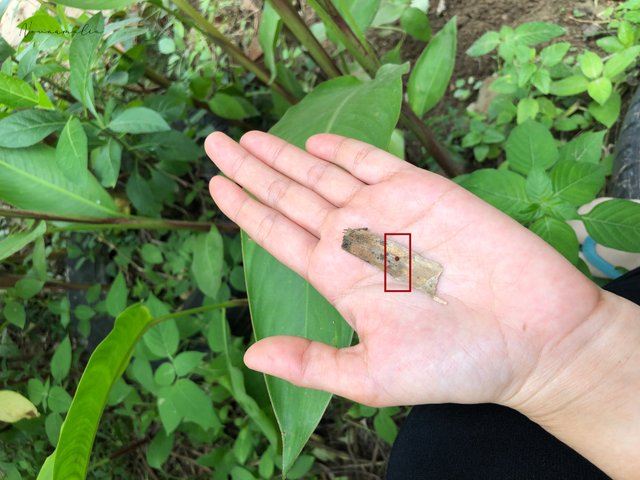 ©2022 @novaamalia
---

---
| Object | Fungus |
| --- | --- |
| Camera | Iphone 8 |
| Lens | Lensbong Custom 100mm |
| Location | Aceh, Indonesia |
| Author | @novaamalia |
| Year | 2022 |
---

---
I just want to say thank you to @sultan-aceh and also the @aceh-team community who have provided the opportunity for me to join and share my photography content in the World of Xpilar community and also give support to my posts. Hopefully, I can continue to share valuable and creative content, also improve my photography skills so that my posts will be of better quality soon.
---

---
---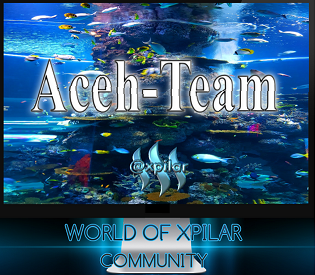 ---