Hello Friends,
Let me show you the pictures of a butterfly that I found in my anthurium plant. The brown wings with black spots and something that attracts my attention are that this butterfly has a broken wing. It might be something biting its wings, even though its wings are broken in such a way, this butterfly can still fly fastly. It flew from plant to plant and finally flew high away.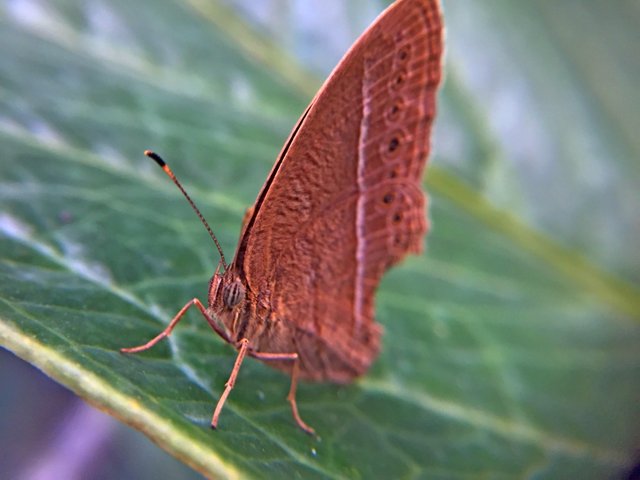 However, I still had a chance to take a photo of it, especially the wings. I took the pictures with my phone with a macro lens with a simple setting. In order to reduce the white balance, I change the color manually in the phone setting. I attach these pictures as my participation in the contest of Macro Photography.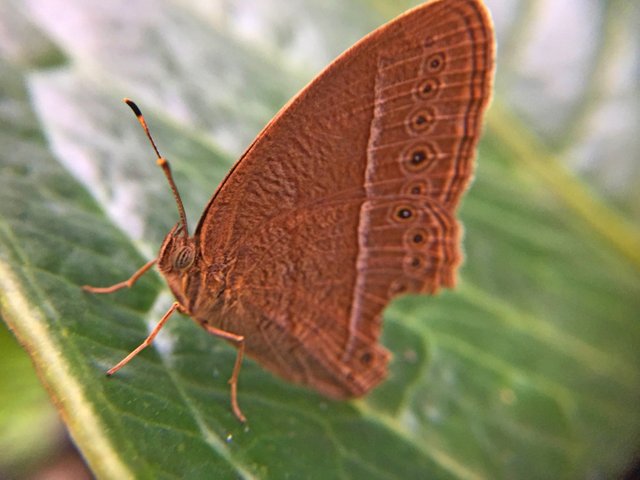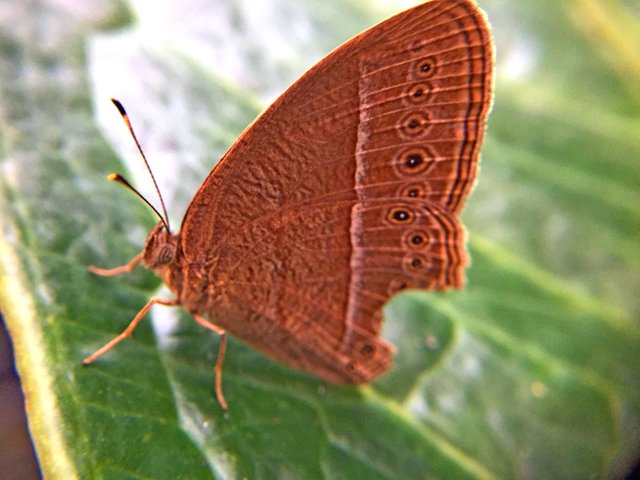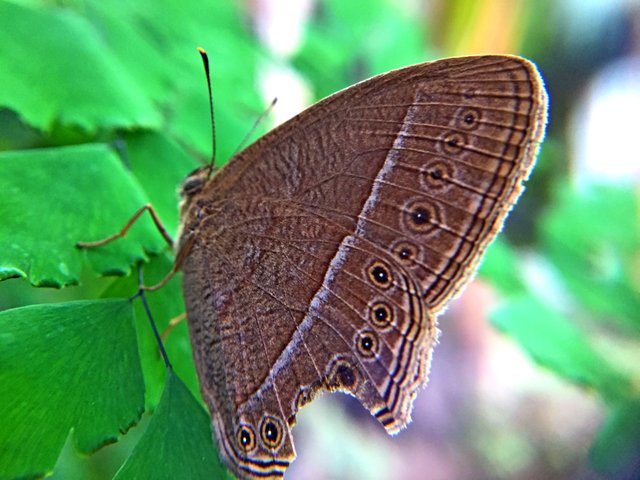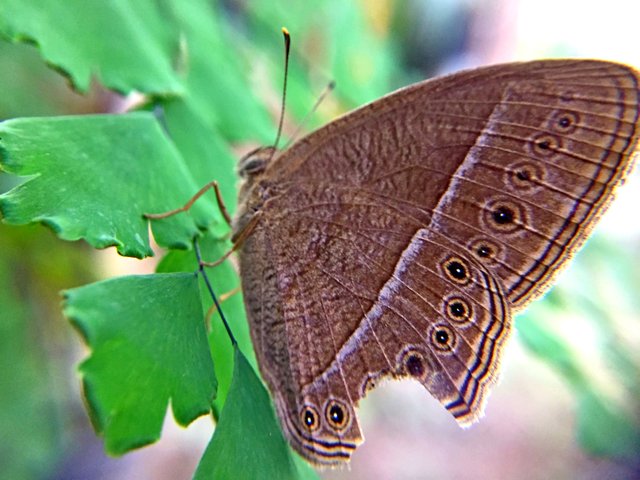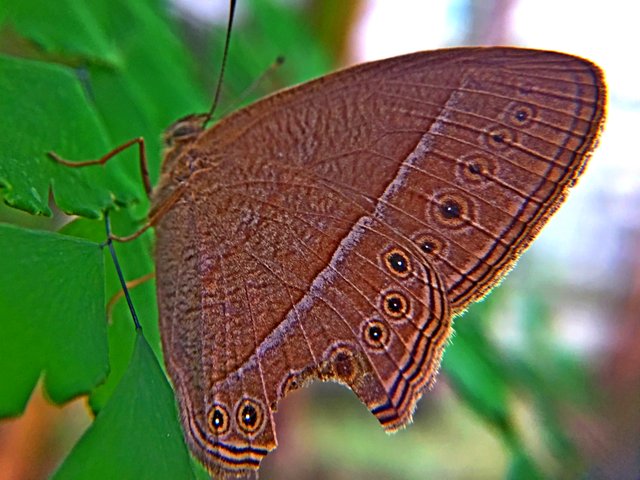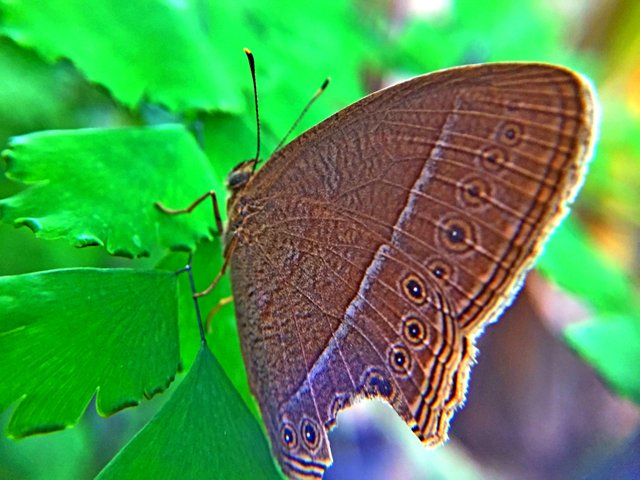 These pictures are one of my original content.
Hope you enjoy the pictures, have a nice day.
Thank you for stopping by.