I decided to send this post to the contest from @mister-omortson so that many could see my sad story. I don't claim the prize because my photos look pretty ugly, but it's still about food, and it happens to be different and this time it turned out to be a dangerous fake.
To buy fake eggs at an expensive price of the highest grade is, in a sense, luck and I was lucky with it. I've heard about fakes of this product, but I never thought that I would be able to buy this in our stores. Moreover, I always buy eggs from this manufacturer and they have always been normal, corresponding to their price.
Moreover, I always buy eggs from this manufacturer and they have always been normal, corresponding to their price. Unfortunately, I no longer have any green packaging from them and no whole eggs with red markings to show you. After unpacking, the eggs were unloaded into the refrigerator, the packaging was thrown away, and the last four were cooked undercooked, "soft-boiled", which made it possible to determine their forgery. All the others were added to some dishes and remained unrecognized. And realizing this turned out to be the scariest thing for me: Oh, the horror that we eat without knowing it!
Any normal egg cooked during this boiling time would have turned out soft-boiled, but these proteins were cooked tightly, and the yolk had an abnormal, pasty consistency. Still not suspecting anything special, I quickly chewed one egg and swallowed it. The taste puzzled me. It was chemical. This chicken was definitely drugged with antibiotics, I thought...
I have already studied the second egg carefully: I noticed that the shell is too thick and hard (although the first one had it like that), after unpacking the egg, I broke it and saw that the yolk has an abnormal shape. It looked like a small plum, had the same fold on the surface and an oblong shape with a flatness in one part. I've never seen such yolks!
Now I regret that I did not immediately take a picture of him whole, but continued to explore.
That's how it looks broken. I took him out of the house into the yard.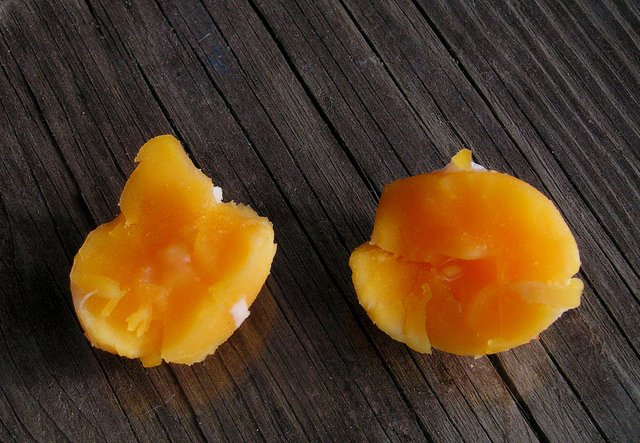 It's hard for me to compare its smell with something, but it's not the smell of a spoiled egg, it's some kind of extraneous chemistry. When a fly became interested in the yolk, I even calmed down at first, writing off the smell to antibiotics. But the fly took a few samples, and did not eat the yolk, although there was a little something else liquid in the middle.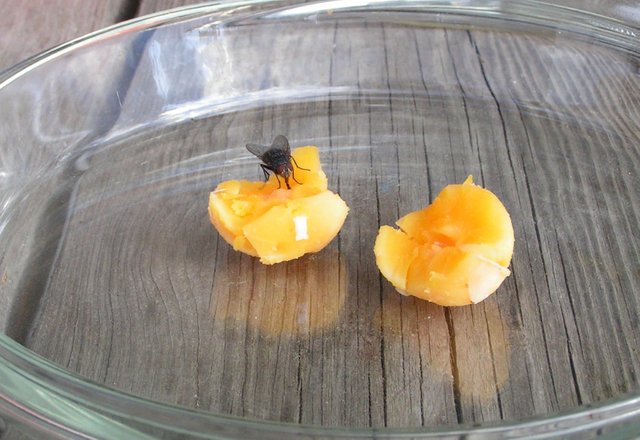 Here I was already photographing a fly. She didn't go there for long, but I managed to photograph something, being interested only in her.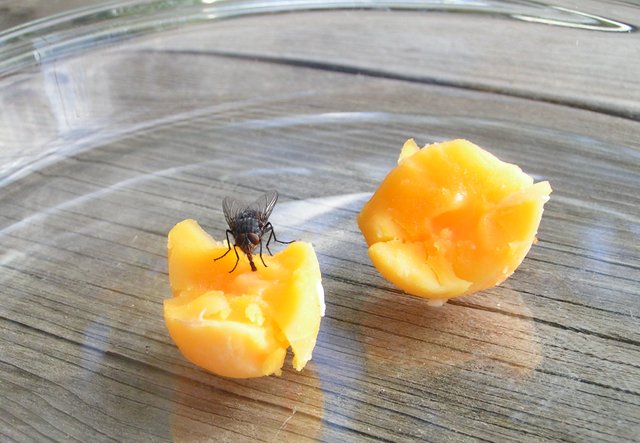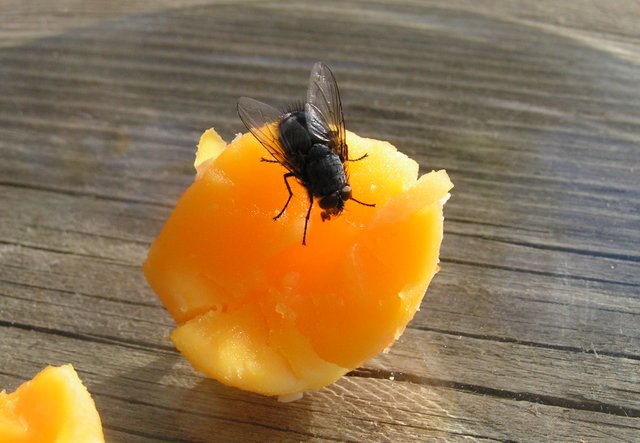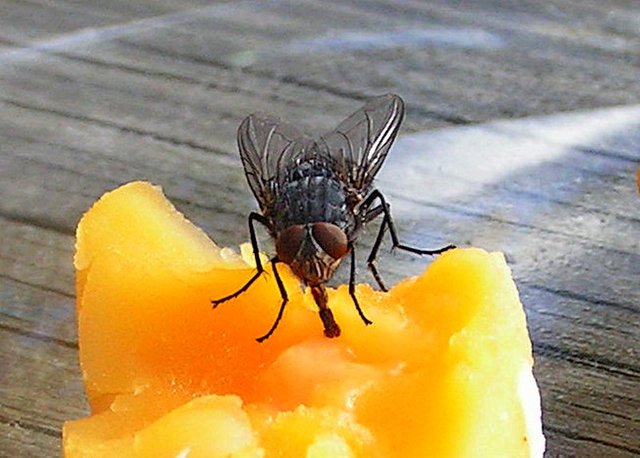 The fly, having taken samples, flew away and never returned. It was yesterday morning and the yolk lay on the table until the evening. I sometimes watched, holding my camera at the ready, and noticed that no other insect was interested in egg yolk, but we have wasps, bees, other different flies and midges of some kind. That's what finally convinced me that I was faced with a fake and no one can eat it.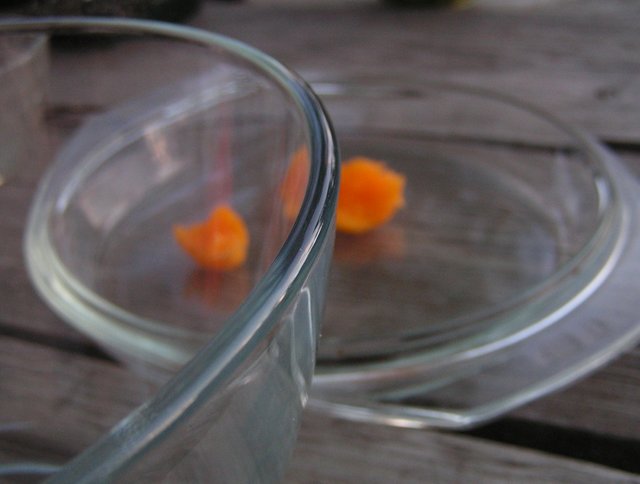 My husband and I survived this time. My liver only protested a little, but everything seemed to be without harm to my health.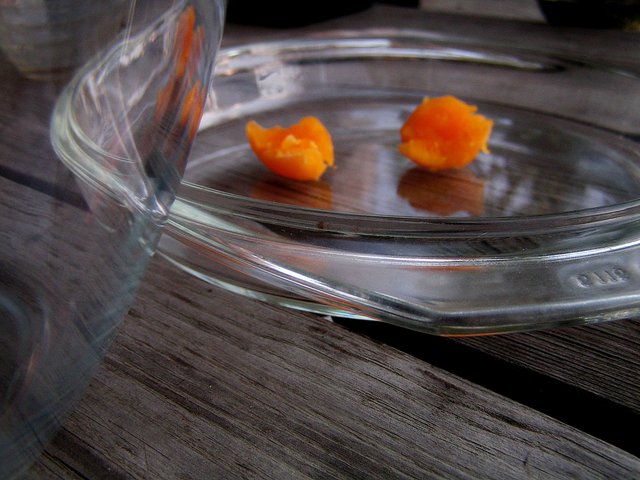 Forgive me if I spoiled your appetite with this post, but I had to tell you about it to warn you that now such times have come that you can't trust anyone, no manufacturers, even the most expensive, prestigious and seemingly proven. Now I won't eat eggs for a long time, remembering this.


Camera used: Konica Minolta DIMAGE Z2

.............................................
Thank you very much for visiting and reading!
With you @lllll1ll
.............................................
100% SP (and manual translation to SP)
......................#club100.......................