Warm Greetings dear steemian, it a good feeling writing and sharing good stories. Thanks @franyeligonzalez for always introducing creative ideas on story telling.
The title of this beautiful Story is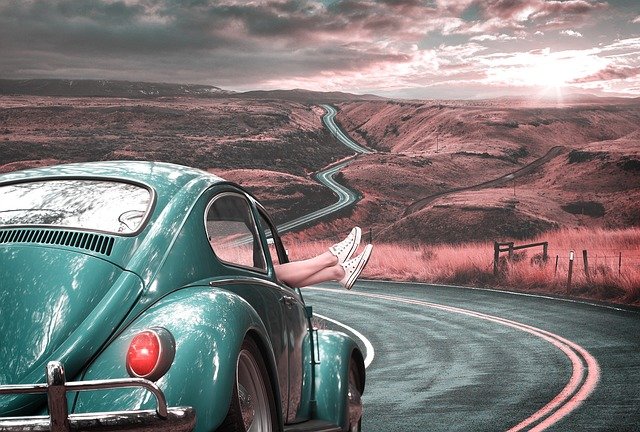 source:pixabay
---
THE MILKY WAY

---
It was the happiest month of our lives after we wedded, with good pleasantries and gift packages that makes up a home fixtures ranging from utensils, furnitures, appliances and so on. So we rented a decent apartment since every other thing came in a platter of gold.
We settled down as young, amazing and compatible couple. we were best of friends before our wedding. Had some challengies but we settled it within ourselves.
We planned on visiting our both parents, but mine came first. So I promised her to make our journey a remarkable one.
Bumped into the milky way, with our green Volkswagen beetle blazing through the highs and lows of hills and valleys.
After the outskirts of town into the swerving terrain leading to my hometown with some farmstead afar. it was a free drive high on acceleration with loud laughs as we argued on "who snores most at night" with her legs out of the windowsill trying to imitate my snoring posture, like the gnarring of pigs.
"she's weird" loz
Just at the brisk of our fantasy, there was a burst behind with the stirring wheels waving as she screamed, frightened. I tried not to slam on the brake but held on to the stirring wheel for so long trying to maintain the tarred road . it was a terrible ordeal but I bashed into the farmstead with cattles running for their dear lives.
It sounded funny narrating it to papa, but there was no casualty. It was a flat tyre behind.

Interesting right? Thanks for reading. I'm inviting
@wealthmary
@basky14
@luckydrums
to participate using this link
♥️Have a blissful week steeming