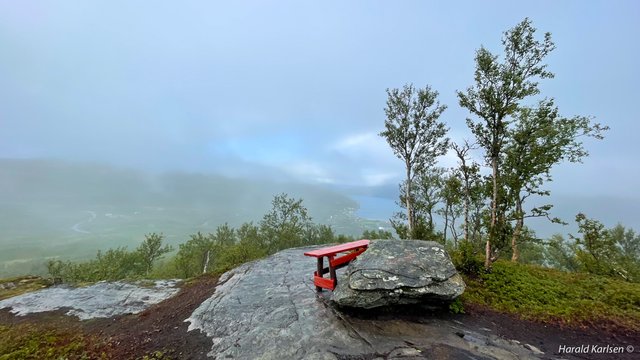 ...can make a great day. At least was todays hike nice.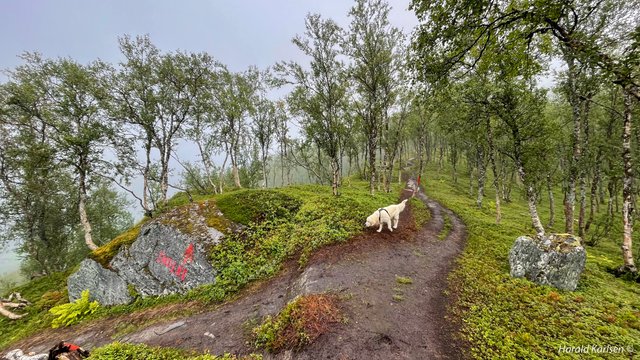 A hike to the Snolke cabin is a nice 6 km walk uphills with a nice view around if the weather is nice. The forecast looked promising with better weather later on the day, but in northern Norway the weather is shifting and can be different from place to place. The best forecast you get is often to take a look out the window, and use the time between the rainshowers. So we did and missed. Even the weather the time out was great.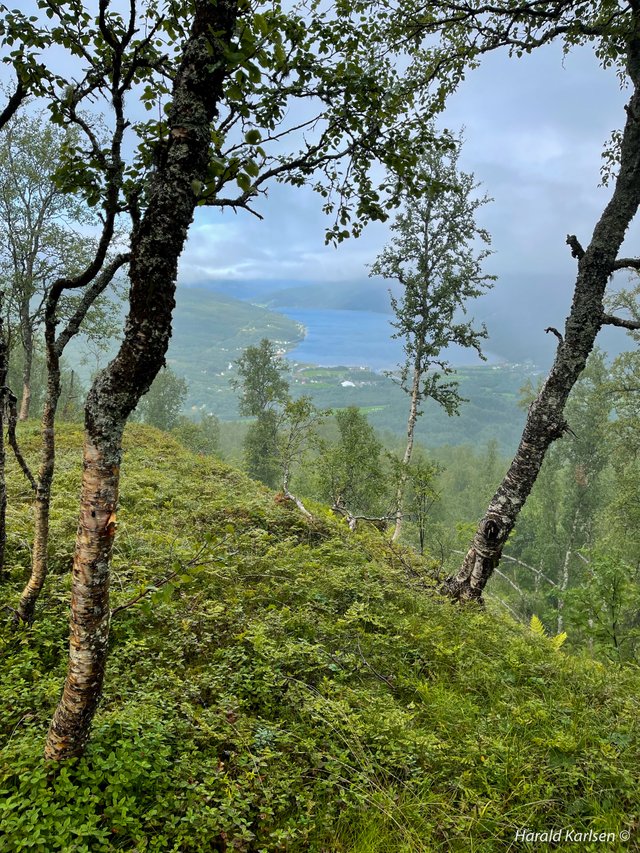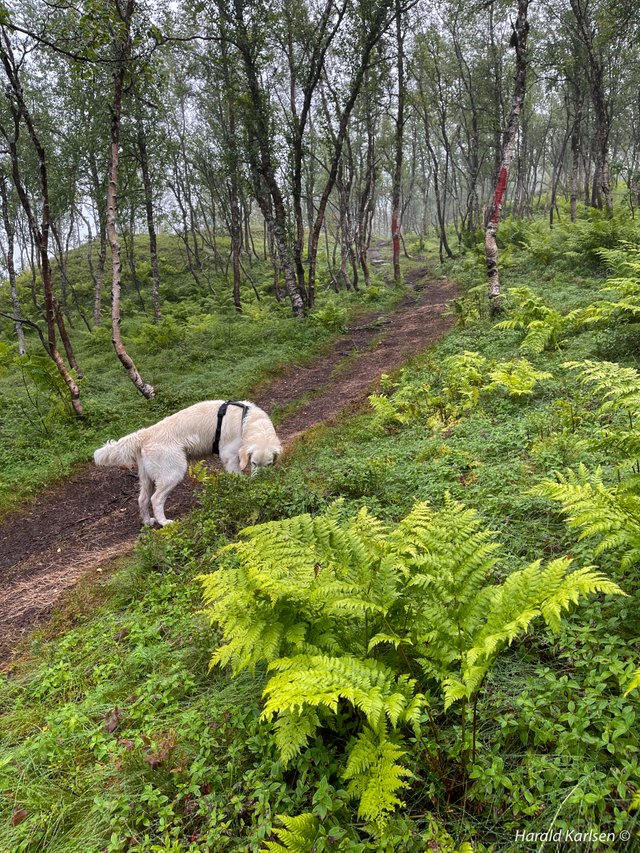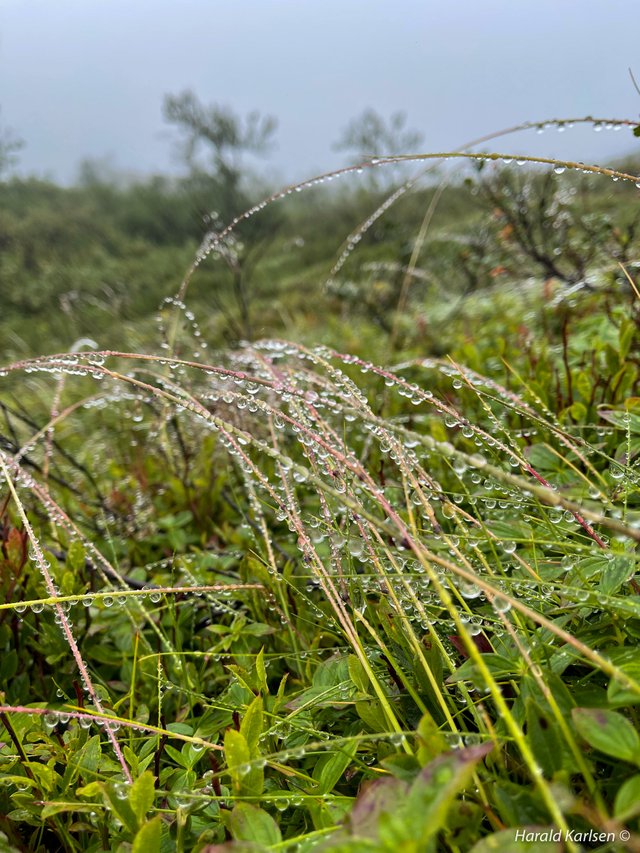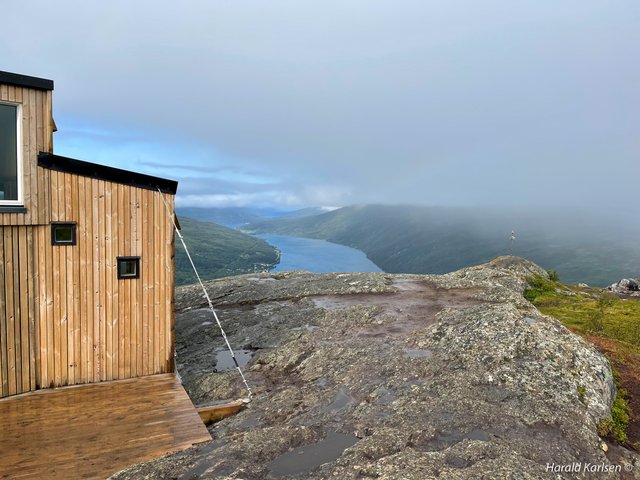 A glimpse of blue sky further out the fjord. The rain fell down inward the fjord and the mountains.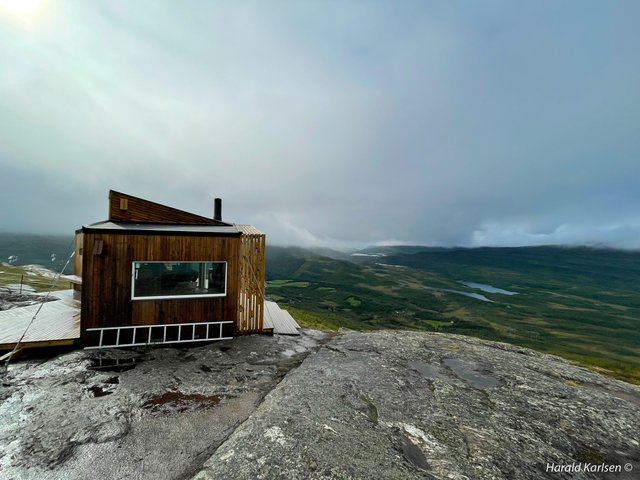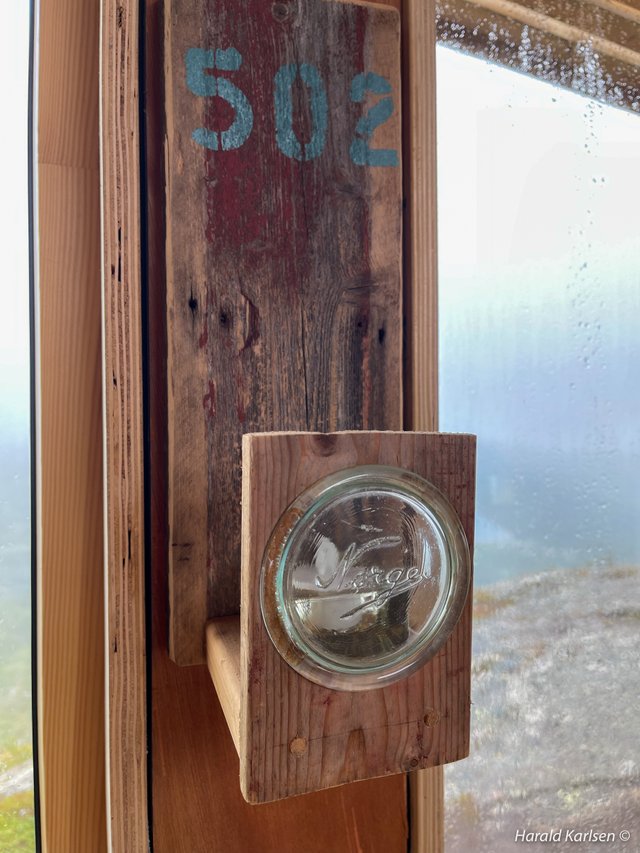 A creative use of and old glass lid.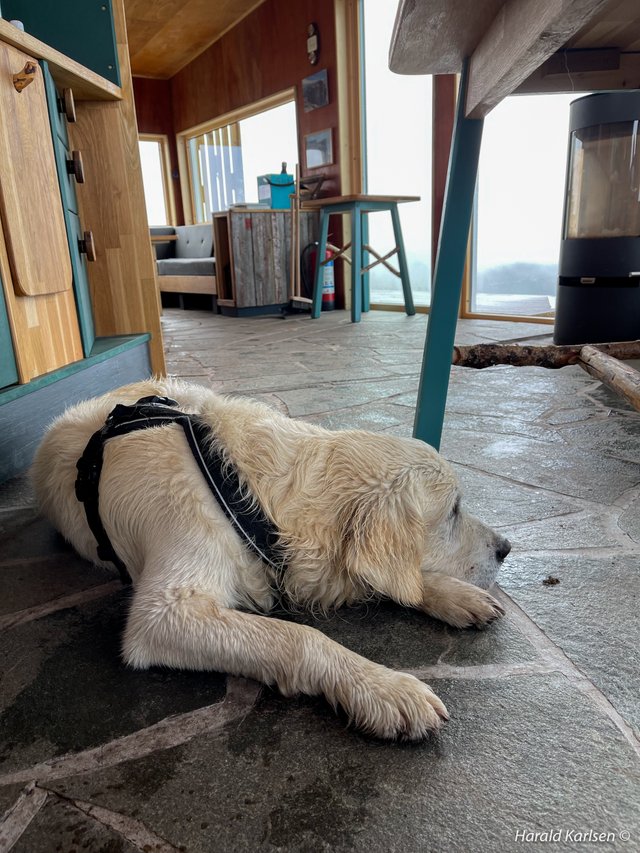 Great with shelter from the rain and relaxing after some goodies.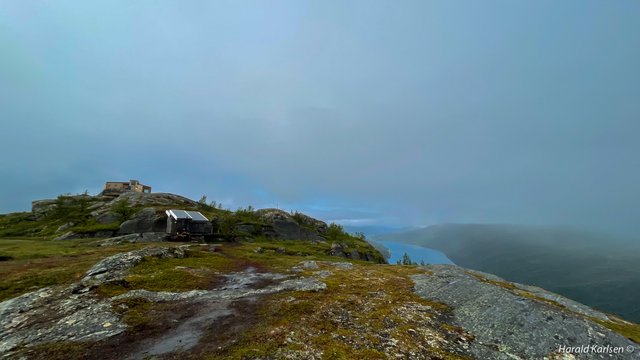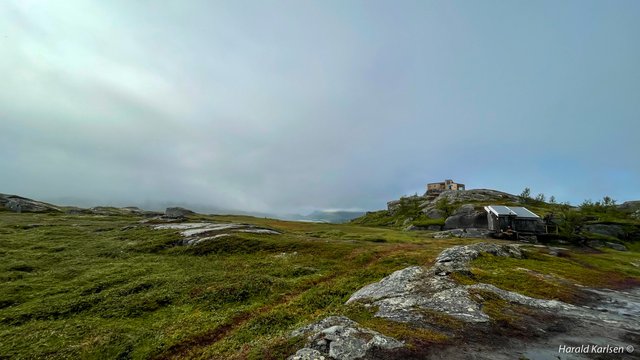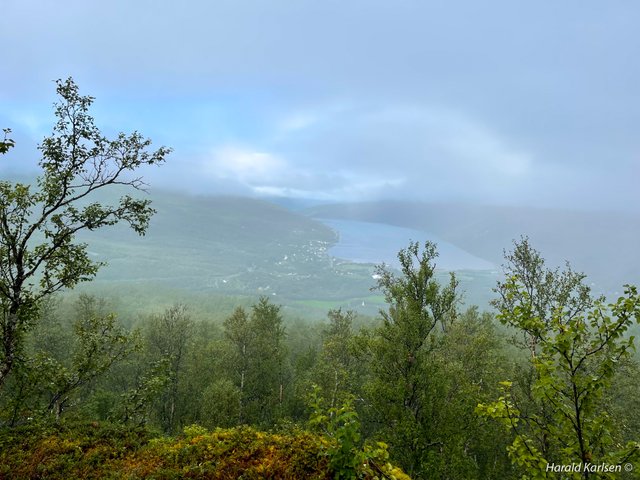 Best regards
Harald