I saw these murals today, they are painted on the cinder block fence of a lumberyard. I thought they were cool as they represent some local celebrities. We have murals like this all over town, I don't know who painted them or who pays for it, probably the municipality.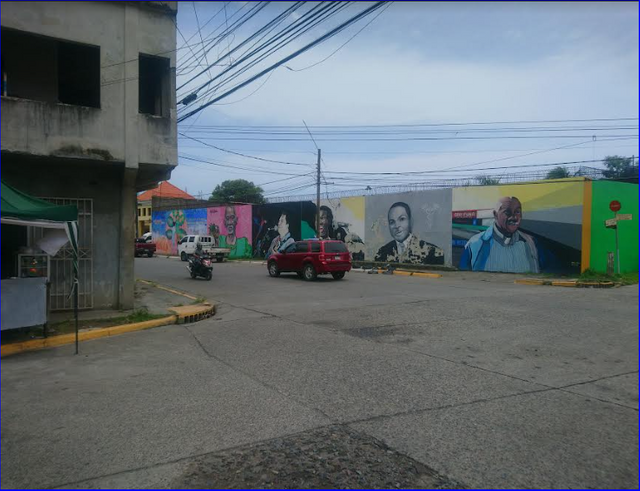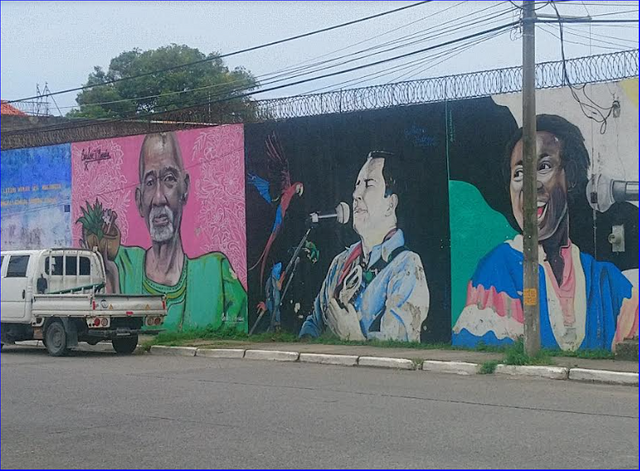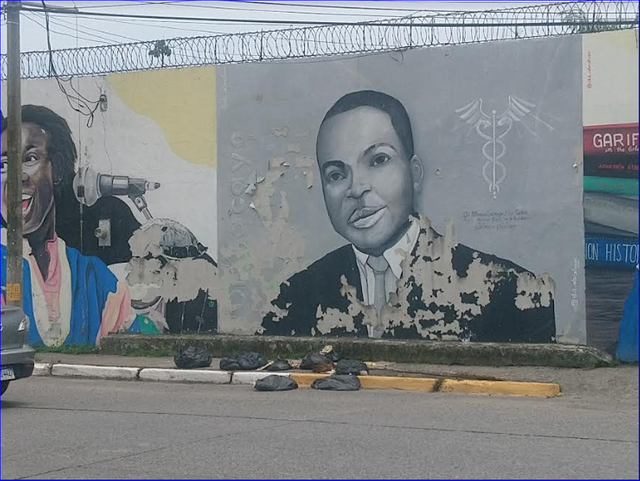 This was the first Garifuna Doctor in town, Garífunas are descendants of Africans who were being sent to a Caribbean island as slaves, but the boat they were on capsized and they were able to make it to Roatán Island and from there to the coast of Honduras.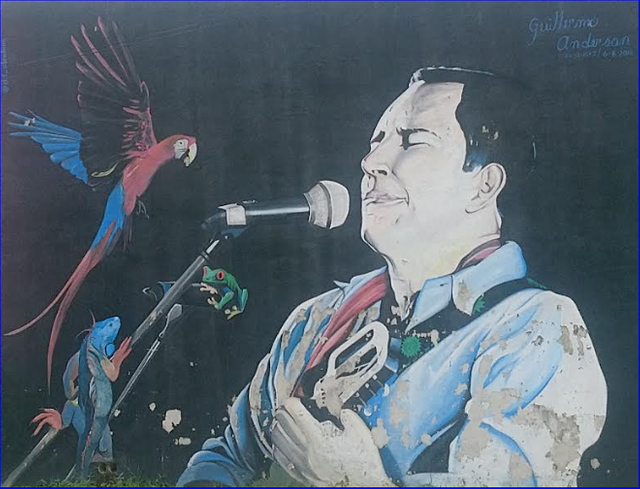 This is the late Guillermo Anderson, quite well known artist who was a singer and composer. By well known I mean in this country, Honduras and probably in the rest of Central America.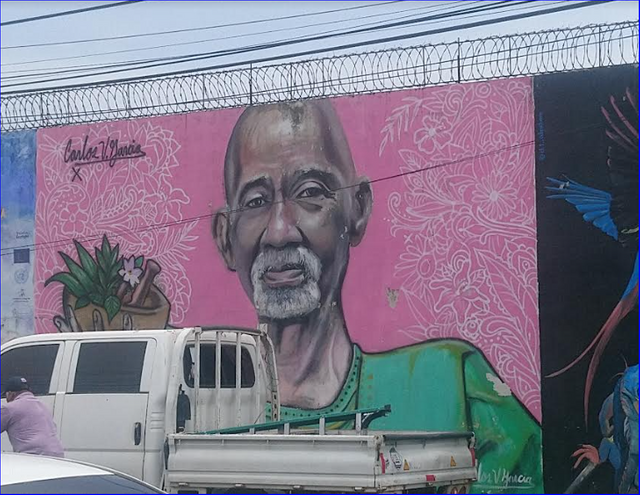 This is Alfred Bowman, the late Doctor Sebi, a world renowned herbalist. He had a clinic about 25 Km. from La Ceiba, which was visited by several celebrities who needed healing.