Emma, enhanced by the star and street light, her hair caught by the wind, turns slightly towards the camera to take this photo.
This render is an entry to the Portrait Photography and Art Contest - WEEK #099
Thank you to @axeman and World of Xpilar for hosting this contest.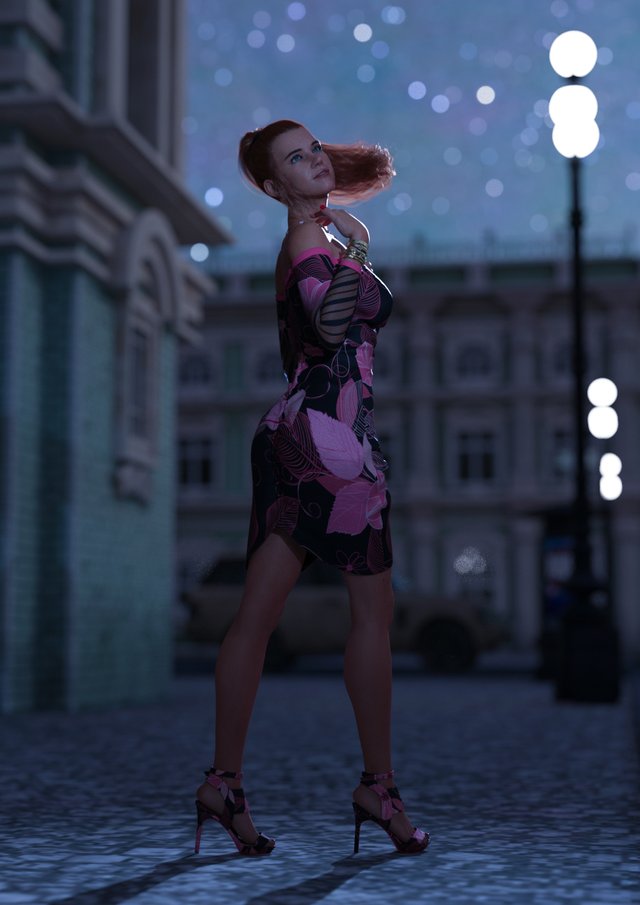 CLICK IMAGE TO EXPAND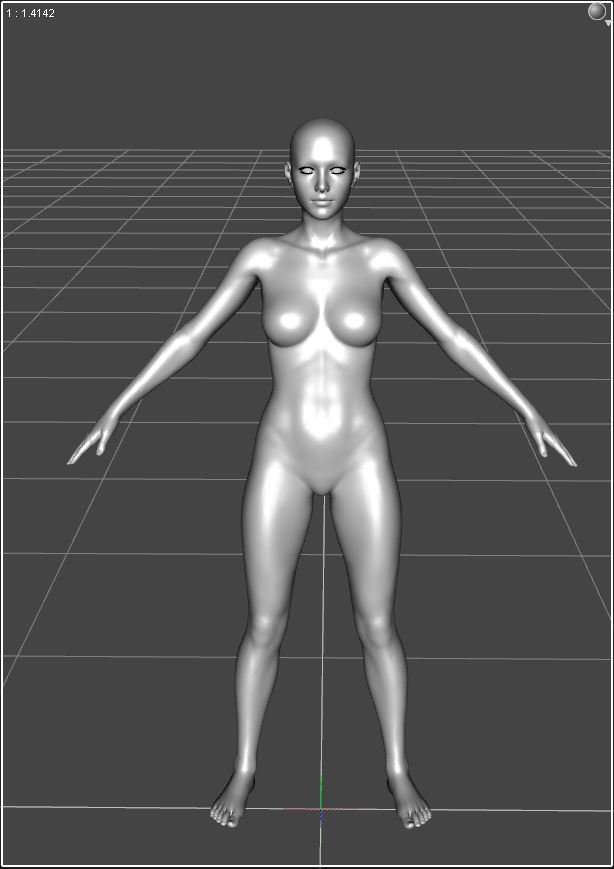 Started with a Genesis 8 Female Template.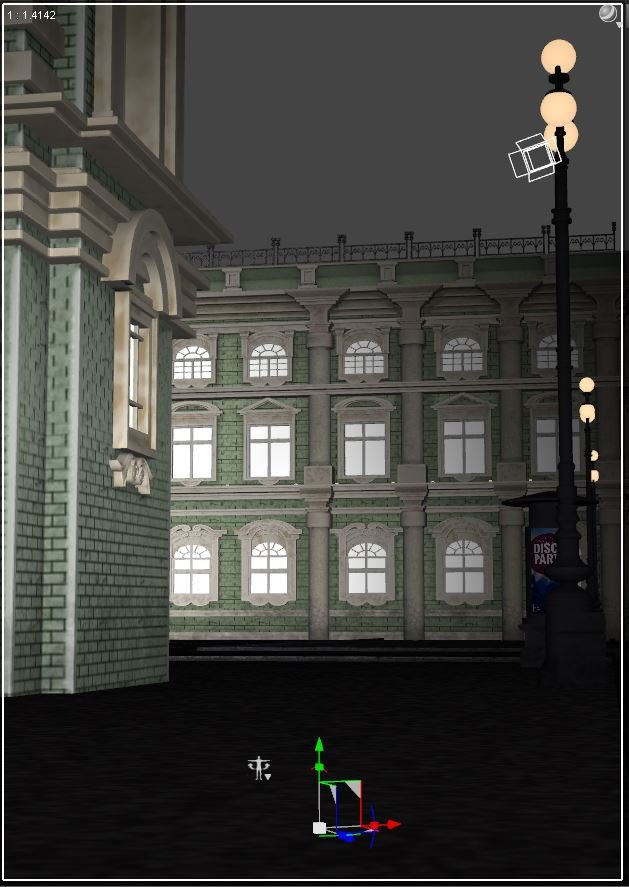 Add a Downtown City environment.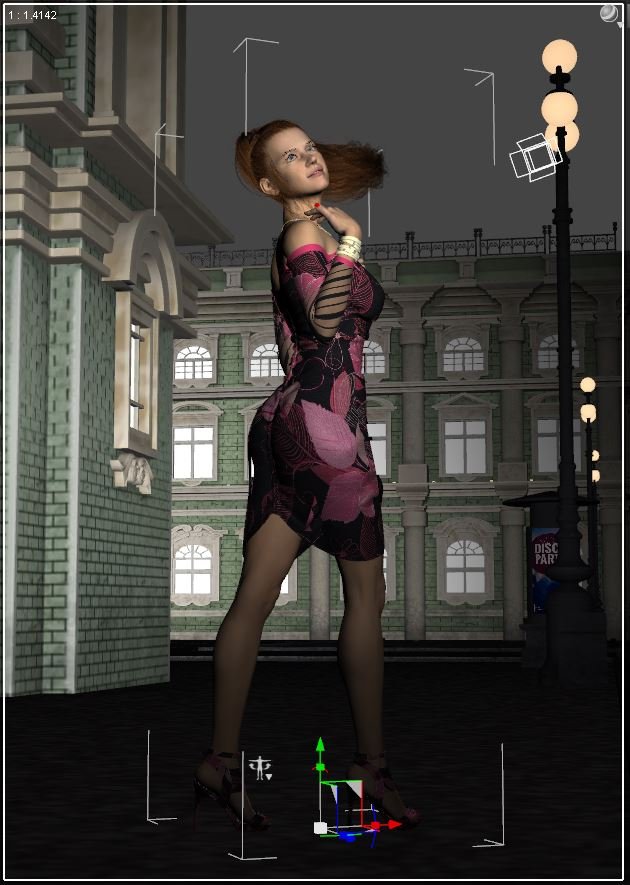 After I created the model from the template, morphed her body, positioned her, added clothes and texture to all…I added her to the scene.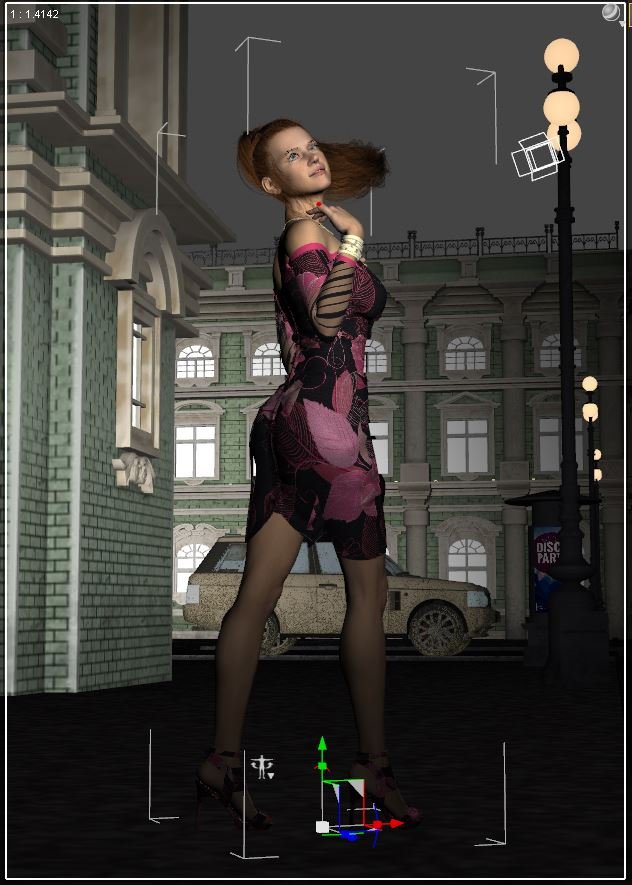 Added a car as well, just so the scene didn't seem so empty.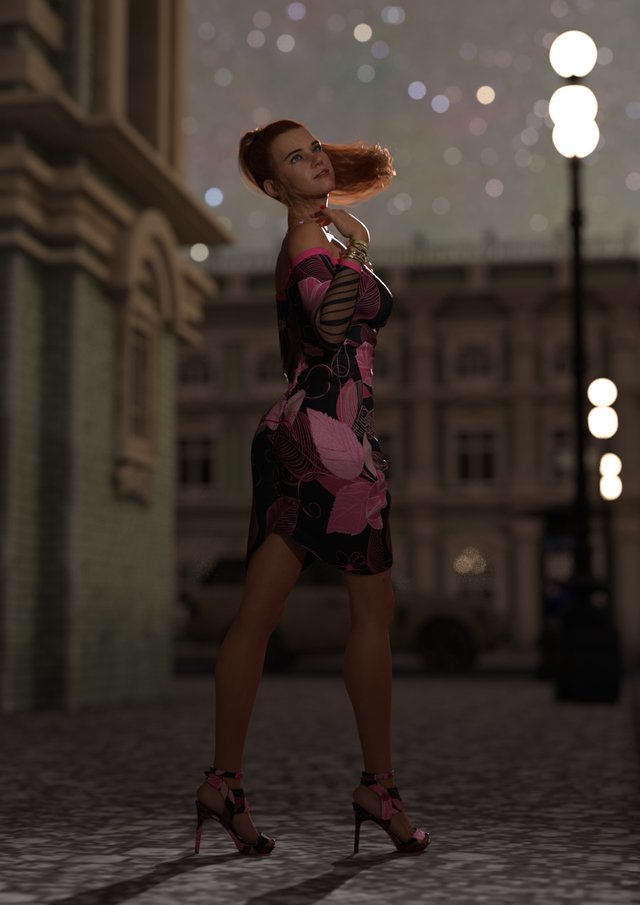 First render in a Daz Studio Pre-Photoshop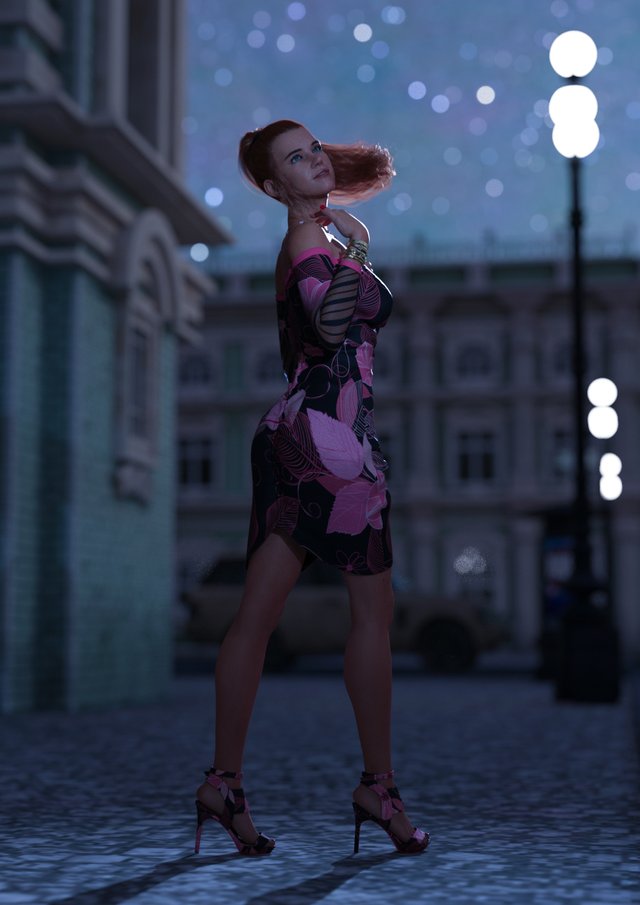 Post Photoshop - I changed the hue, exposure, and enhance the blue light, to give the render a twilight midnight feel.
Tools, assets and techniques used:
Daz3D Studio, Iray and Photoshop
Genesis 8 Female Template
Dark Ponytail Hair Genesis 8 Female
Mira Clothes
HDRI and Daz3D Lighting
ROB Royal Opera Environment
In Summary:
I start out with a model template and morph the body physically.
I put the body into a position, change facial expressions, add makeup, dress the model, add skin texture, props, etc…
I either can embed the character into the background or wrap the environment around the character, then add lighting and camera settings, like depth of field.
Rendering times can take 10 minutes to 2 hours per render.
Postwork in Photoshop (adding imperfections in the skin, changing atmosphere, creating depth of field, etc…)
Stay frosty people.