Source || Fuente
A contented patient is a happy patient.
Un paciente satisfecho es un paciente feliz.
My dialysis session this early morning gloriously completed without a fuss and I couldn't be more happier. It is because sometimes out of nowhere or for some reason unknown to me my blood pressure would drop like a meteor and it makes me feel bad. It will mean that the nurses have to mitigate or solve it, doing some adjustments on the dialysis machine so I can regain back my blood pressure. It will mean that they will make the "blood pump" slower, then add some "Saline solution" into my blood in order to raise the blood pressure and at the same time they would raise my feet to let more blood to my head so that I will not lose consciousness because if they do not do these things I might die due to lack of blood or oxygen to my brain.
Mi sesión de diálisis de esta madrugada se ha completado gloriosamente sin ningún problema y no podría estar más contenta. Es que a veces de la nada o por alguna razón desconocida para mí mi presión arterial bajaba como un meteoro y me hace sentir mal. Significará que las enfermeras tienen que mitigarlo o solucionarlo, haciendo algunos ajustes en la máquina de diálisis para que pueda recuperar mi presión arterial. Significará que harán que la "bomba de sangre" sea más lenta, luego añadirán un poco de "solución salina" en mi sangre con el fin de elevar la presión arterial y al mismo tiempo levantarán mis pies para que llegue más sangre a mi cabeza para que no pierda la conciencia porque si no hacen estas cosas podría morir debido a la falta de sangre o de oxígeno a mi cerebro.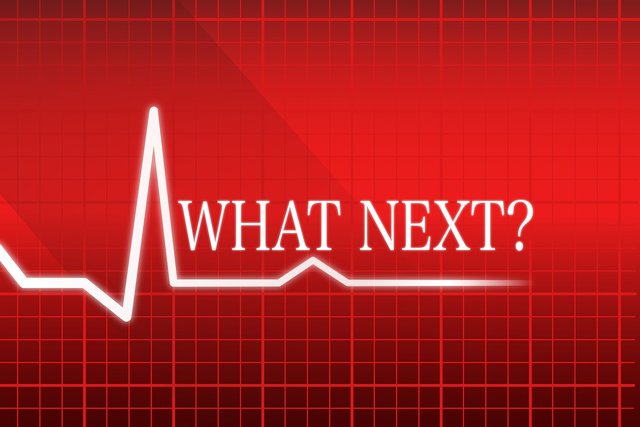 Source
It is always a life and death situation for dialysis patients, you do not know what will happen next.
Siempre es una situación de vida o muerte para los pacientes de diálisis, no se sabe lo que va a pasar.
That is why for my every trip to the dialysis center I would be put on a lot of risk because there are many complications that can happen during the dialysis process especially if the patient has a coexisting medical condition like an illness of the heart or having diabetes because these two kinds of patients are sensitive to changes considering that the dialysis process a direct effect on the blood pressure that could harm the heart. For a patient with heat condition they are almost put on a mild dialysis process as I call it, because blood pumps for such people are slow so that their heart would not get stressed so much. As for people with diabetes they have a sensitive AV access, often they have a thin "Fistula" and they are hard to cannulate because of that plus the fact that their AV Fistula can die if not get clogged because of their thick blood. That happens when their blood are saturated with sugar and thus the thick blood destroys some tissues in the body like the eyes or the kidneys or both plus some other complications with regards to wound healing that can lead to gangrene and amputation of the fingers, foot, or the entire leg of the patient.
Es por eso que en cada viaje al centro de diálisis me pondría en mucho riesgo porque hay muchas complicaciones que pueden ocurrir durante el proceso de diálisis especialmente si el paciente tiene una condición médica coexistente como una enfermedad del corazón o tener diabetes porque estos dos tipos de pacientes son sensibles a los cambios teniendo en cuenta que el proceso de diálisis un efecto directo sobre la presión arterial que podría dañar el corazón. En el caso de un paciente con una enfermedad del calor, casi se le somete a un proceso de diálisis suave, como yo lo llamo, porque las bombas de sangre para estas personas son lentas para que su corazón no se estrese tanto. En cuanto a las personas con diabetes, tienen un acceso AV sensible, a menudo tienen una "fístula" delgada y son difíciles de canular debido a eso y al hecho de que su fístula AV puede morir si no se obstruye debido a su sangre espesa. Esto sucede cuando su sangre está saturada de azúcar y por lo tanto la sangre espesa destruye algunos tejidos en el cuerpo como los ojos o los riñones o ambos, además de algunas otras complicaciones con respecto a la curación de heridas que pueden conducir a la gangrena y la amputación de los dedos, el pie, o la pierna entera del paciente.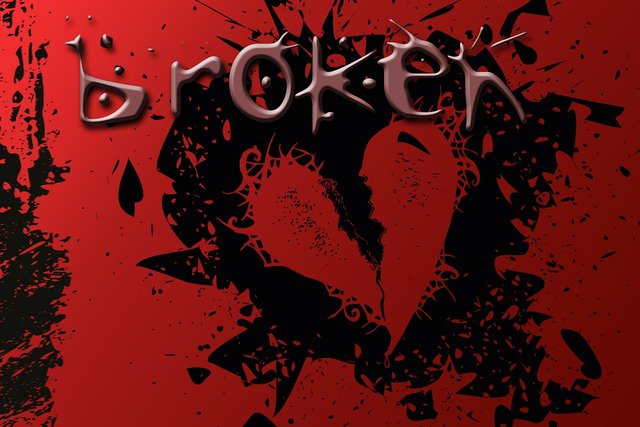 Source
The heart will always be the one that gets affected particularly for those who have other illnesses, so it is hard to manage if it will be the case for patients.
El corazón siempre será el que se vea afectado, sobre todo en el caso de los que tienen otras enfermedades, por lo que es difícil gestionar si será el caso de los pacientes.
The dialysis nurses should be fast and swift when a patient says that he/she is lightheaded because a patient can slip so fast in being unconscious because of hypotension. Hypotension happens when too much water is drawn too much too fast, or blood sugar drops because of the efficiency of the dialysis process to clean out the blood, the machine tends to lower the blood sugar and so it makes the blood pressure to get so low. When I experience a low blood pressure, it is very low indeed, the caregiver nurse sometimes cannot feel my pulse, it would read 50 or 60 on the systolic. Before that I would experience a blurred vision and a weak heart which is the thing that scares me because it feels like my heart would stop. Then my intestines would churn and this making me to feel that I wanted to go to the toilet, some patients had experienced that, and so the inevitable happened, it was bad for all the people inside the dialysis room.
Las enfermeras de diálisis deben ser rápidas y ágiles cuando un paciente dice que está mareado porque un paciente puede caer muy rápido en estar inconsciente debido a la hipotensión. La hipotensión ocurre cuando se extrae demasiada agua demasiado rápido, o el azúcar en la sangre baja debido a la eficiencia del proceso de diálisis para limpiar la sangre, la máquina tiende a bajar el azúcar en la sangre y por eso hace que la presión arterial baje tanto. Cuando experimento una presión arterial baja, es realmente muy baja, la enfermera cuidadora a veces no puede sentir mi pulso, leería 50 o 60 en la sistólica. Antes de eso, experimentaba una visión borrosa y un corazón débil, que es lo que me asusta porque siento que mi corazón se detendría. Luego mis intestinos se agitaban y esto me hacía sentir que quería ir al baño, algunos pacientes habían experimentado eso, y así sucedió lo inevitable, fue malo para toda la gente dentro de la sala de diálisis.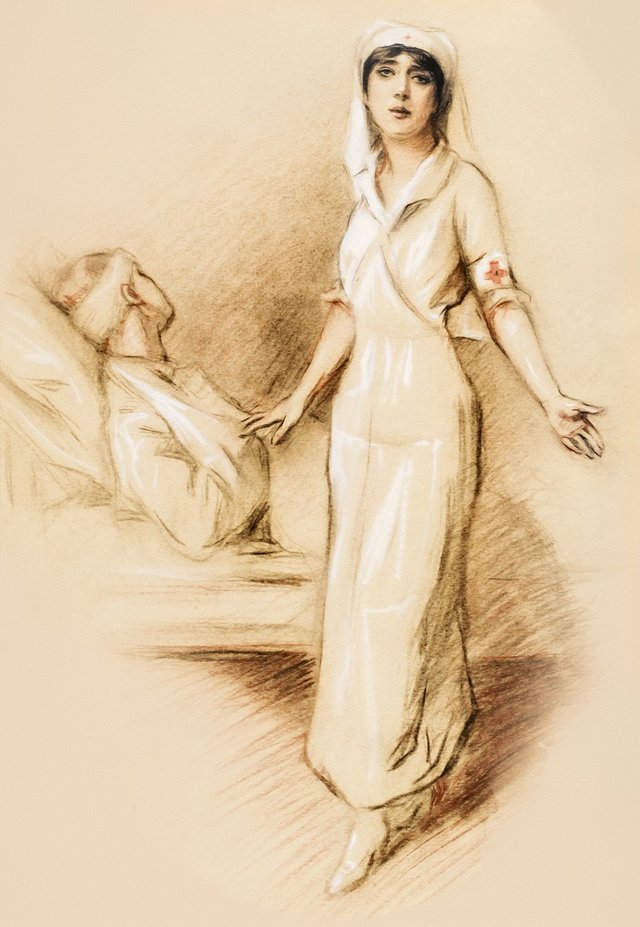 Source
It is crucial that dialysis nurses are very fast in responding the major complication of dialysis wich is a very low blood pressure because it will mean life or death.
Es crucial que las enfermeras de diálisis sean muy rápidas a la hora de responder a la mayor complicación de la diálisis, que es una presión arterial muy baja, porque significará la vida o la muerte.
Luckily for me I was able to dodge death many times over thanks to God, my blood pressure would recover fast even if it goes crashing. The adding of "Sodium Solution (NSS)" in my system works well in reviving my blood pressure into acceptable limits. My acceptable limit of blood pressure is 100 Diastolic, for other patients it is higher, they have to reach the level of 120 and up. That is why every patient is different and my nurses knows that, in my case I have a higher tolerance in low blood pressure which is why when I call my nurses whenever I feel lightheaded already, my blood pressure is already in the lowest level. I am keeping my blood pressure in the normal level because it is not good for it to stay in the 140 and above, any blood pressure above 150 will cause more mortality rate in patients because the heart will soon give-up.
Por suerte para mí he podido esquivar la muerte muchas veces gracias a Dios, mi presión arterial se recupera rápidamente aunque se desplome. La adición de "Solución de Sodio (NSS)" en mi sistema funciona bien en la reactivación de mi presión arterial en límites aceptables. Mi límite aceptable de la presión arterial es 100 diastólica, para otros pacientes es más alto, tienen que alcanzar el nivel de 120 y más. Por eso cada paciente es diferente y mis enfermeras lo saben, en mi caso tengo una mayor tolerancia en la presión arterial baja por lo que cuando llamo a mis enfermeras cada vez que me siento mareado ya mi presión arterial está en el nivel más bajo. Mantengo mi presión arterial en el nivel normal porque no es bueno que permanezca en el 140 y más, cualquier presión arterial por encima de 150 causará más tasa de mortalidad en los pacientes porque el corazón pronto se rendirá.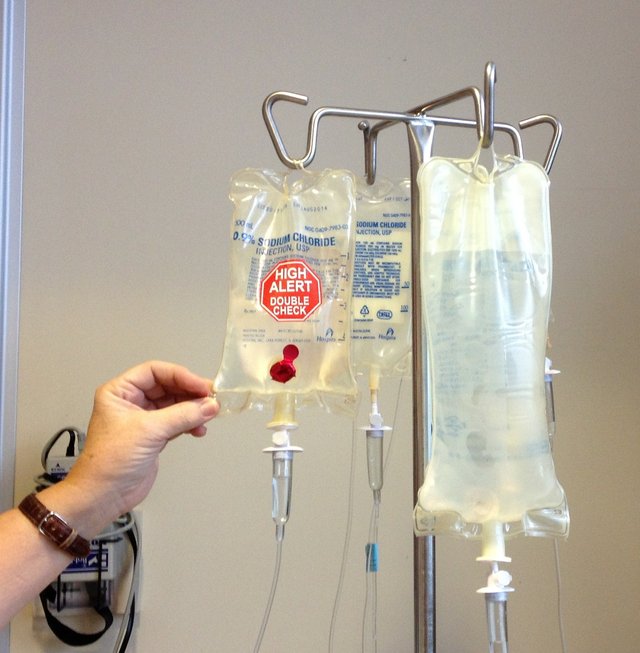 Source
The main solution for a falling blood pressure was the infusion of I.V. fluids to the bloodstream of the patient, it usually improves the blood pressure.
La principal solución para la caída de la presión arterial era la infusión de líquidos intravenosos al torrente sanguíneo del paciente, lo que suele mejorar la presión arterial.
I am keen on protecting my heart even though I believe that it already suffered a lot like Calcification of my heart's valves, enlargement of my heart, and some ECG abnormality readings that could suggest a failing heart. The least that I can do is to make my heart as relaxed as possible, not making it to work hard by controlling my fluid intake, it is because fluid overload will stress the heart and making it to pump harder that causes the left part of the heart to enlarge. There are signs that my heart is diseased already but I think that I am doing a very good job in protecting my heart with the mercy of God because of my close to normal blood pressure considering that I am not taking heart or blood pressure medications. So it is a success story with regards to my heart, I guess that managing my diet works too because I do not eat high fat foods everyday even though if I have opportunities to eat fatty foods I do not hesitate because I am still eating in moderation.
Tengo mucho interés en proteger mi corazón aunque creo que ya ha sufrido mucho como la calcificación de las válvulas de mi corazón, el agrandamiento de mi corazón y algunas lecturas de anormalidades en el ECG que podrían sugerir un corazón que falla. Lo menos que puedo hacer es que mi corazón esté lo más relajado posible, no hacer que trabaje duro controlando mi ingesta de líquidos, es porque la sobrecarga de líquidos estresará al corazón y hará que bombee más fuerte lo que hace que la parte izquierda del corazón se agrande. Hay señales de que mi corazón ya está enfermo, pero creo que estoy haciendo un buen trabajo protegiendo mi corazón con la misericordia de Dios debido a mi presión arterial casi normal, considerando que no estoy tomando medicamentos para el corazón o la presión arterial. Así que es una historia de éxito con respecto a mi corazón, supongo que el manejo de mi dieta también funciona porque no como alimentos altos en grasa todos los días aunque si tengo oportunidades de comer alimentos grasos no lo dudo porque todavía estoy comiendo con moderación.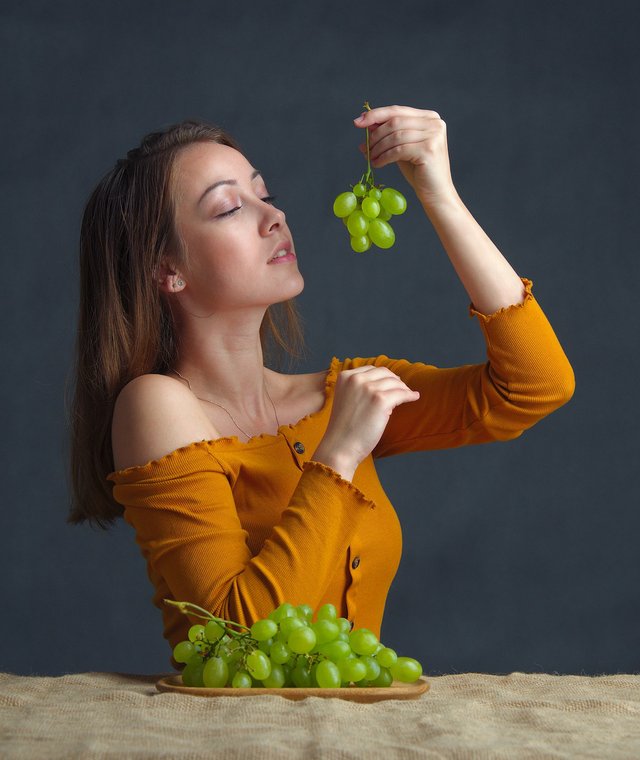 Source
Being very careful about my diet does affects my heart in a good way which is why it is still running until now.
Ser muy cuidadoso con mi dieta afecta a mi corazón de forma positiva, por lo que sigue funcionando hasta ahora.
It is very tricky to survive at dialysis, the patient must not totally rely on the dialysis nurses and the doctors. The nurses always looks at numbers while the doctors often doesn't know what's going on like my doctor suggesting that I would revert back to using a low flux dialyzer, slower blood pump, and a more frequent dialysis sessions. Even though the third one that she suggested is very good, it is quite impractical for me to do, it will make my overall expense to get high plus I will have to waste my parents time and effort. The first two suggestions is really not good if I would do those because I only get a twice a week session and I needed a better cleaning job for my blood. That is why I told my doctor that I do not like that idea, so I retained my use of a high flux dialyzer. Most patients rely on the nurse's judgement and decision, that is why their issues are not solved fast. Like for example a particular patient would cough, and cough, no fever, no infection, he/she just needs to have a lower dry weight so that the fluids in the lungs would lessen or disappear, the nurses would not do anything about it. The patient meanwhile has no clue what was happening so he/she is now at the mercy of the nurse's own judgement which often leads to the patient's own demise.
Es muy difícil sobrevivir a la diálisis, el paciente no debe confiar totalmente en las enfermeras de diálisis y en los médicos. Las enfermeras siempre se fijan en los números, mientras que los médicos a menudo no saben lo que está pasando, como mi médico, que sugirió que volviera a utilizar un dializador de bajo flujo, una bomba de sangre más lenta y sesiones de diálisis más frecuentes. Aunque la tercera sugerencia es muy buena, es bastante poco práctica para mí, hará que mi gasto total sea alto además de que tendré que perder el tiempo y el esfuerzo de mis padres. Las dos primeras sugerencias no son realmente buenas si las hago porque sólo tengo una sesión dos veces por semana y necesito un mejor trabajo de limpieza de mi sangre. Por eso le dije a mi médico que no me gustaba esa idea, así que mantuve mi uso de un dializador de alto flujo. La mayoría de los pacientes confían en el juicio y la decisión de la enfermera, por eso sus problemas no se resuelven rápidamente. Como por ejemplo un paciente en particular que tose, y tose, sin fiebre, sin infección, él/ella sólo necesita tener un peso seco más bajo para que los fluidos en los pulmones disminuyan o desaparezcan, las enfermeras no harían nada al respecto. El paciente, mientras tanto, no tiene ni idea de lo que está pasando, por lo que está a merced del criterio de la enfermera, lo que a menudo lleva al paciente a la muerte.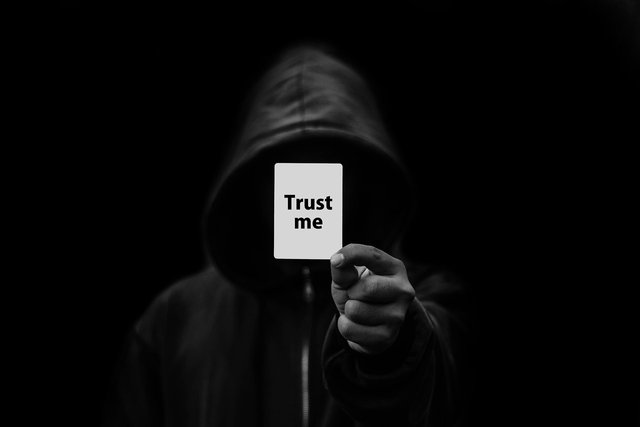 Source
Part of surviving at dialysis is to not totally trust the medical workers or not to solely rely in their judgement. The key is to identify the problem and control or eliminate it and it will produce better results for the patients.
Parte de la supervivencia en la diálisis es no confiar totalmente en los trabajadores médicos o no confiar únicamente en su criterio. La clave está en identificar el problema y controlarlo o eliminarlo, lo que producirá mejores resultados para los pacientes.
It is a very complicated matter but I am still learning to cope, I needed to still survive, I will remain to be a tough nut to crack until if God wills it I can achieve my goals which is basically to feel normal again. It is a tough road to walk upon but I am determined to succeed, but I hope that my body will not give-up, I already had lasted this long so maybe a few more breakthrough could happen, but only of the blessings of God is given to me.
Es un asunto muy complicado, pero todavía estoy aprendiendo a sobrellevarlo, necesitaba sobrevivir, seguiré siendo un hueso duro de roer hasta que, si Dios quiere, pueda alcanzar mis objetivos, que son básicamente volver a sentirme normal. Es un camino difícil de recorrer, pero estoy decidida a tener éxito, pero espero que mi cuerpo no se rinda, ya he durado tanto tiempo, así que tal vez podría haber algunos avances más, pero sólo si Dios me bendice.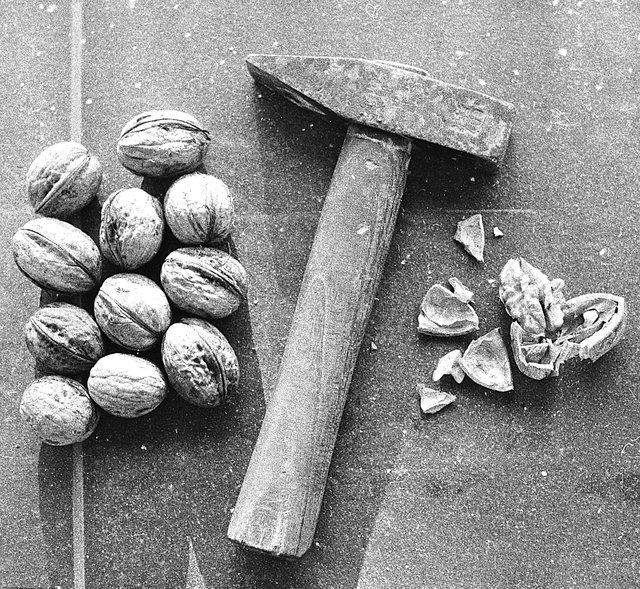 Source
I am a very determined and patient person. If I am still seeing hope, I will persevere until I achieve my personal goal. But only if God wills it.
Soy una persona muy decidida y paciente. Si todavía veo esperanza, perseveraré hasta conseguir mi objetivo personal. Pero sólo si Dios lo quiere.
This is my never-ending pursuit in...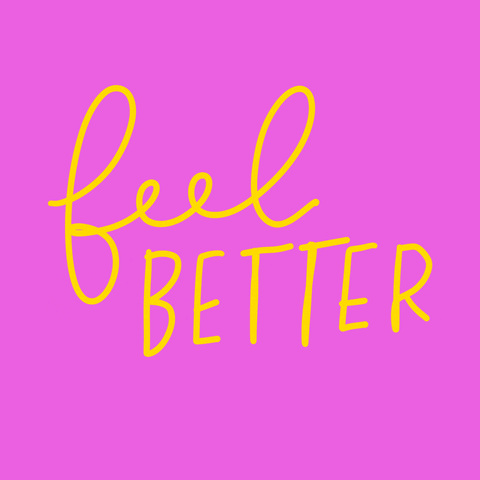 Source
...every dialysis session day.
Translated in Filipino [Taglish]
Ang aking dialysis session ngayong madaling araw ay maluwalhating natapos nang walang kaguluhan at hindi ako maaaring maging mas masaya. Ito ay dahil minsan out of nowhere o sa hindi ko malamang kadahilanan ay bumababa ang presyon ng dugo ko na parang bulalakaw at masama ang pakiramdam ko. Nangangahulugan ito na kailangang pagaanin o lutasin ito ng mga nars, gumawa ng ilang mga pagsasaayos sa makina ng dialysis upang maibalik ko ang aking presyon ng dugo. Nangangahulugan ito na gagawin nilang mas mabagal ang "blood pump", pagkatapos ay magdagdag ng ilang "Saline solution" sa aking dugo upang tumaas ang presyon ng dugo at kasabay nito ay itataas nila ang aking mga paa upang madagdagan ang dugo sa aking ulo upang Hindi ako mawawalan ng malay dahil kung hindi nila gagawin ang mga bagay na ito ay baka mamatay ako dahil sa kakulangan ng dugo o oxygen sa utak ko.
Kaya naman sa bawat pagpunta ko sa dialysis center ay malalagay ako sa malaking panganib dahil maraming komplikasyon ang maaaring mangyari sa proseso ng dialysis lalo na kung ang pasyente ay may magkakasamang kondisyong medikal tulad ng sakit sa puso o pagkakaroon ng diabetes. dahil ang dalawang uri ng mga pasyente ay sensitibo sa mga pagbabago kung isasaalang-alang na ang proseso ng dialysis ay direktang epekto sa presyon ng dugo na maaaring makapinsala sa puso. Para sa isang pasyente na may init na kondisyon ay halos ilagay sila sa isang banayad na proseso ng dialysis bilang tawag ko dito, dahil ang mga pump ng dugo para sa mga naturang tao ay mabagal upang ang kanilang puso ay hindi masyadong ma-stress. Para naman sa mga taong may diabetes ay may sensitive silang AV access, madalas may manipis silang "Fistula" at mahirap silang i-cannulate dahil doon plus the fact na ang kanilang AV Fistula ay maaaring mamatay kung hindi mabara dahil sa makapal na dugo. Nangyayari iyon kapag ang kanilang dugo ay puspos ng asukal at sa gayon ay sinisira ng makapal na dugo ang ilang mga tisyu sa katawan tulad ng mga mata o bato o pareho kasama ang ilang iba pang mga komplikasyon tungkol sa paggaling ng sugat na maaaring humantong sa gangrene at pagputol ng mga daliri, paa, o ang buong binti ng pasyente.
Ang mga nars sa dialysis ay dapat na mabilis at matulin kapag sinabi ng isang pasyente na siya ay nahihilo dahil ang isang pasyente ay maaaring madulas nang napakabilis sa kawalan ng malay dahil sa hypotension. Nangyayari ang hypotension kapag masyadong mabilis ang paglabas ng tubig, o bumaba ang asukal sa dugo dahil sa kahusayan ng proseso ng dialysis upang linisin ang dugo, ang makina ay may posibilidad na mapababa ang asukal sa dugo at sa gayon ay bumababa ang presyon ng dugo. . Kapag nakakaranas ako ng mababang presyon ng dugo, ito ay napakababa, ang tagapag-alaga na nars kung minsan ay hindi nararamdaman ang aking pulso, ito ay magbabasa ng 50 o 60 sa diastolic. Bago iyon ay makararanas ako ng malabong paningin at mahinang puso na siyang nakakatakot sa akin dahil parang titigil ang puso ko, tapos kasabay nun ay ang pagkulo ng bituka ko at naramdaman ko na gusto kong pumunta sa toilet, ilang pasyente ang nakaranas niyan, kaya nangyari ang hindi maiiwasan, masama ito sa lahat ng tao sa loob ng dialysis room.
Sa kabutihang-palad para sa akin ay nakaiwas ako sa kamatayan ng maraming beses salamat sa Diyos, ang aking presyon ng dugo ay gumaling nang mabilis kahit na ito ay bumagsak. Ang pagdaragdag ng "Sodium Solution (NSS)" sa aking system ay gumagana nang maayos sa muling pagbuhay sa aking presyon ng dugo sa mga katanggap-tanggap na limitasyon. Ang acceptable limit ko sa blood pressure ay 100 Diastolic, para sa ibang pasyente mas mataas, kailangan nilang maabot ang level na 120 pataas. Kaya naman iba-iba ang bawat pasyente at alam ng mga nurse ko na, in my case mas mataas ang tolerance ko sa low blood pressure kaya naman kapag tumatawag ako sa mga nurses ko sa tuwing madidilim na ang ulo ko, nasa lowest level na ang blood pressure ko. Pinapanatili ko ang blood pressure ko sa normal na level dahil hindi maganda na manatili ito sa 140 pataas, kahit anong blood pressure na above 150 ay magdudulot ng mas maraming mortality rate sa mga pasyente dahil malapit nang sumuko ang puso.
Masigasig akong protektahan ang aking puso kahit na naniniwala akong marami na itong naranasan tulad ng Pag-calcification ng mga balbula ng aking puso, paglaki ng aking puso, at ilang mga pagbabasa ng abnormalidad sa ECG na maaaring magmungkahi ng pagbagsak ng puso. Ang pinakamaliit na magagawa ko ay gawin ang aking puso bilang nakakarelaks hangga't maaari, hindi ginagawa itong magtrabaho nang husto sa pamamagitan ng pagkontrol sa aking pag-inom ng likido, ito ay dahil ang labis na karga ng likido ay mag-iistress sa puso at gagawin itong mas malakas na pump na nagiging sanhi ng kaliwang bahagi ng puso upang palakihin. Mayroong mga palatandaan na ang aking puso ay may sakit na ngunit sa palagay ko ay napakahusay ng aking ginagawa sa pagprotekta sa aking puso sa awa ng Diyos dahil sa aking malapit sa normal na presyon ng dugo isinasaalang-alang na hindi ako umiinom ng mga gamot sa puso o presyon ng dugo. Ito ay isang kwento ng tagumpay patungkol sa aking puso, sa palagay ko ay gumagana rin ang pamamahala sa aking diyeta dahil hindi ako kumakain ng mga pagkaing mataba araw-araw kahit na kung mayroon akong mga pagkakataon na kumain ng mga pagkaing mataba ay hindi ako nag-aatubiling dahil kumakain pa rin ako ng katamtaman. .
Napakahirap mabuhay sa dialysis, ang pasyente ay hindi dapat umasa sa mga dialysis nurses at sa mga doktor. Ang mga nars ay palaging tumitingin sa mga numero habang ang mga doktor ay madalas na hindi alam kung ano ang nangyayari tulad ng aking doktor na nagmumungkahi na babalik ako sa paggamit ng isang low flux dialyzer, mas mabagal na pump ng dugo, at isang mas madalas na mga sesyon ng dialysis. Kahit na ang pangatlo na kanyang iminungkahing ay napakahusay, ito ay medyo hindi praktikal para sa akin na gawin, ito ay gagawin ang aking pangkalahatang gastos upang makakuha ng mataas at kailangan kong sayangin ang oras at pagsisikap ng aking mga magulang. Ang unang dalawang mungkahi ay talagang hindi maganda kung gagawin ko ang mga iyon dahil nakakakuha lang ako ng dalawang beses sa isang linggo na sesyon at kailangan ko ng isang mas mahusay na trabaho sa paglilinis para sa aking dugo. Iyon ang dahilan kung bakit sinabi ko sa aking doktor na hindi ko gusto ang ideyang iyon, kaya nanatili akong gumamit ng high flux dialyzer. Karamihan sa mga pasyente ay umaasa sa paghuhusga at desisyon ng nars, kaya naman hindi mabilis na naresolba ang kanilang mga isyu. Tulad halimbawa ng isang partikular na pasyente ay uubo, at ubo, walang lagnat, walang impeksyon, kailangan lang niyang magkaroon ng mas mababang dry weight upang ang mga likido sa baga ay mabawasan o mawala, ang mga nars ay walang gagawin tungkol dito. Samantala, ang pasyente ay walang ideya kung ano ang nangyayari kaya siya ay nasa awa ng sariling paghuhusga ng nars na kadalasang humahantong sa sariling pagkamatay ng pasyente.
Napakakomplikadong usapin ngunit natututo pa rin akong makayanan, kailangan ko pa ring mabuhay, mananatili akong isang matigas na mani na pumutok hanggang sa kung gugustuhin ng Diyos ay makakamit ko ang aking mga layunin na karaniwang pakiramdam na muli. Ito ay isang mahirap na daan na tatahakin ngunit determinado akong magtagumpay, ngunit sana ay hindi sumuko ang aking katawan, nagtagal na ako ng ganito katagal kaya marahil ay may ilang higit pang tagumpay na maaaring mangyari, ngunit ang mga pagpapala lamang ng Diyos ay ibinigay sa akin.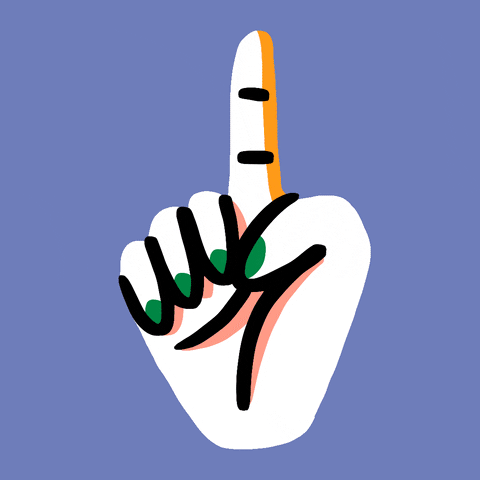 Source
Many bad things continue to happen in our lives, yet we have to count our blessings.
Siguen ocurriendo muchas cosas malas en nuestras vidas, pero tenemos que contar nuestras bendiciones.
Maraming masasamang bagay ang patuloy na nangyayari sa ating buhay, ngunit kailangan nating bilangin ang ating mga pagpapala.