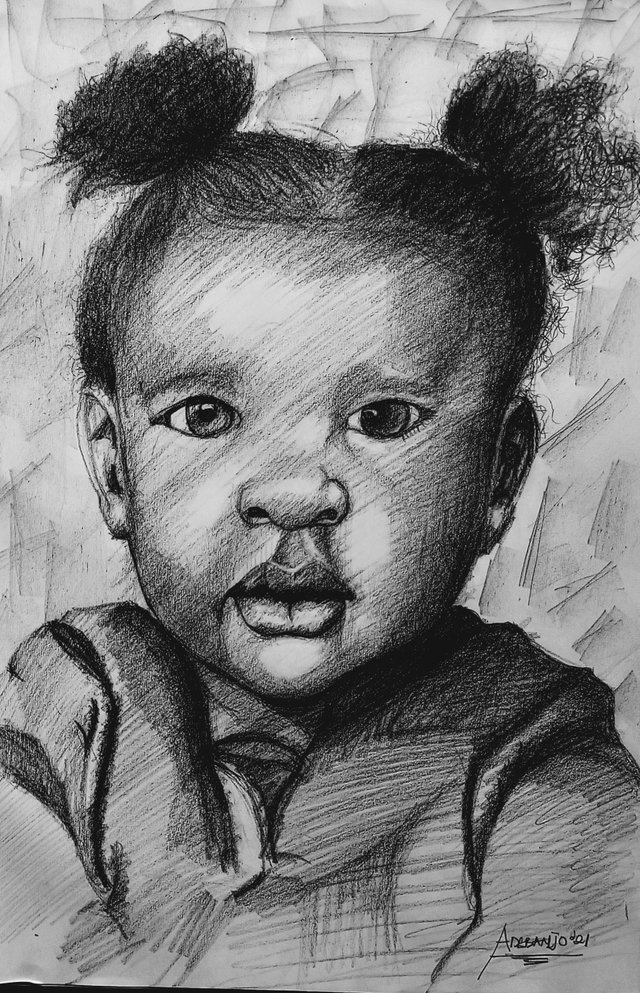 Hi steemians, for couple of days now I have devoted my time to the study of children most especially in the early age.
And I have gotten some amazing pictures . This series is so captivating in that I have alot of mind blowing picture that will keep you steering and the wholesome effect.
So I draw the portrait of this beautiful baby. With a lovely hair and a nice posture. To me, the focus and the proposed smile got my attention.
Let's hope for more and interesting postures I must say. Thanks for taken time to admire and read through.
Below are stages of my drawings