This small town in the heart of Abkhazia is called New Athos. I have been lucky enough to visit there several times and want to go back again and again. Maybe I will be able to do it this year, but I will not guess.
In the first photo you see the temple of Simon Canonite. According to legend, this is one of the apostles of Jesus Christ. Not far from this place, he died from the sword of a Roman legionnaire. Upstream of the Psyrtskha River (it is in the photo below) there is a place of execution, and even higher - a cave where this man lived.
When the sun has set but the sky is still radiating its reflected light (blue hour) the place starts to look a bit mystical.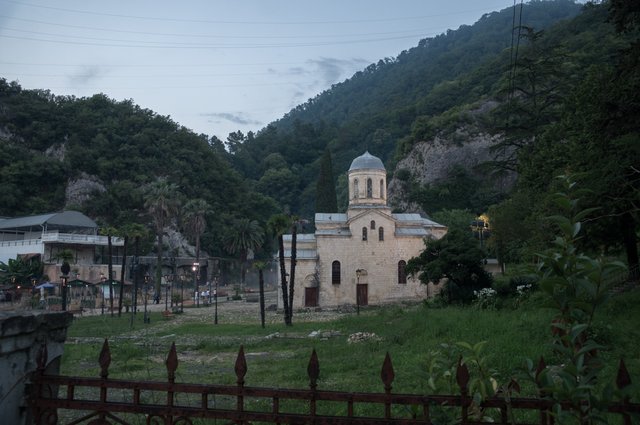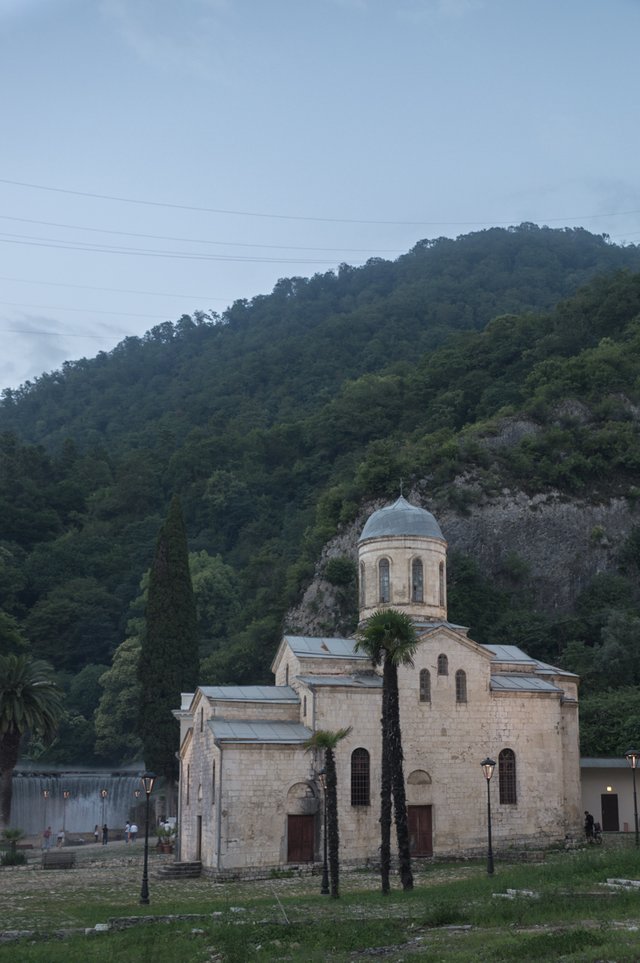 Now with new skills and new cameras, I would shoot it all a little differently. These pictures were taken in 2014.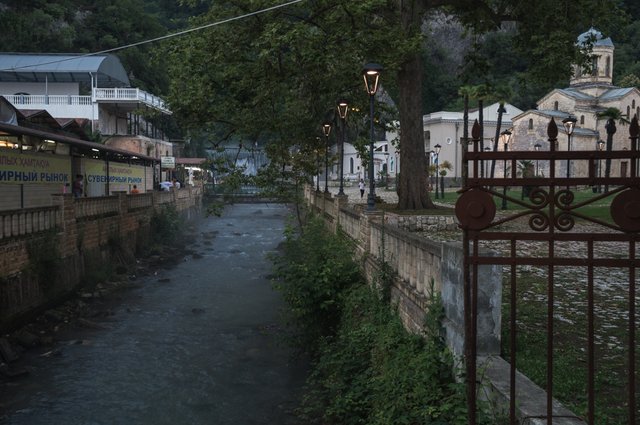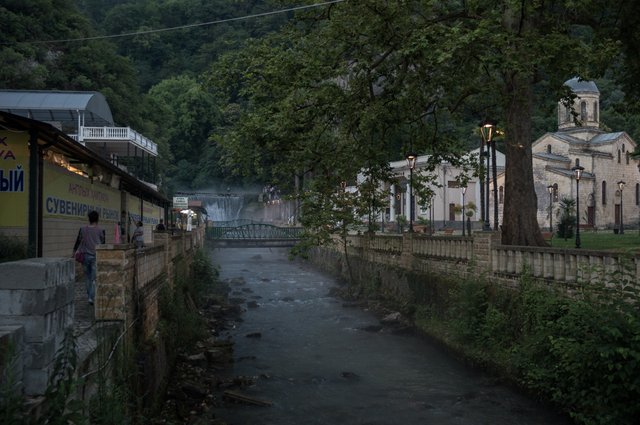 And this is the same river. Here she is already encased in stone. A man-made waterfall is visible in the background. It was built by monks over 200 years ago. Their monastery is located on the right on the mountain, but it is not visible from here. I will show it to you in a separate post.
Most likely I will make a series of posts about these amazing places. We have been here for several years in a row and have accumulated quite a lot of photos.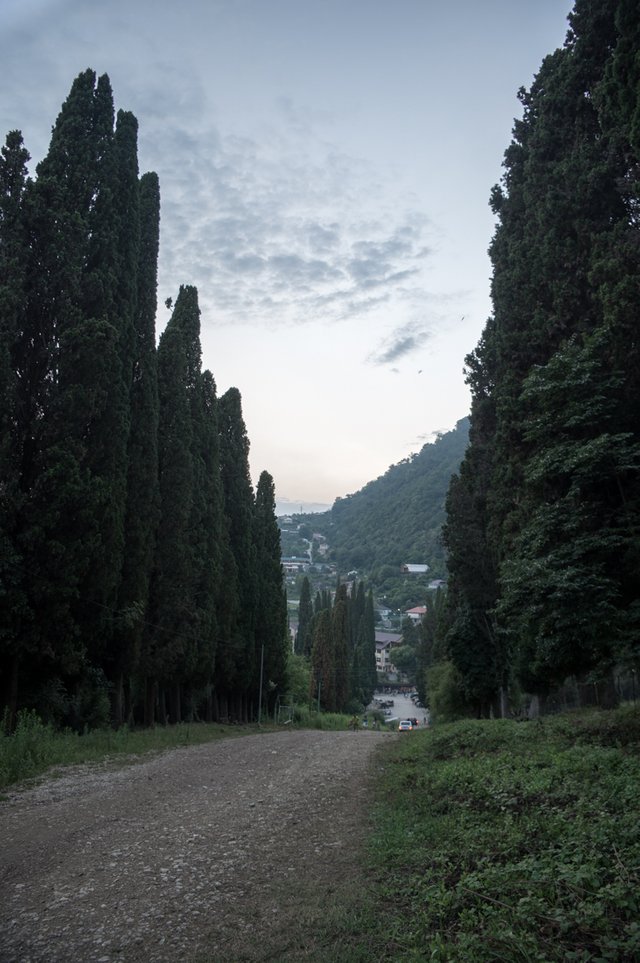 And this is the road that leads from the monastery to the waterfall and the temple of Simon the Canonite. It is very steep, rocky and high, but once I saw a car drive over it. She is visible in the distance in this photo.
See you soon, friends.
100% SP (manual translation to SP)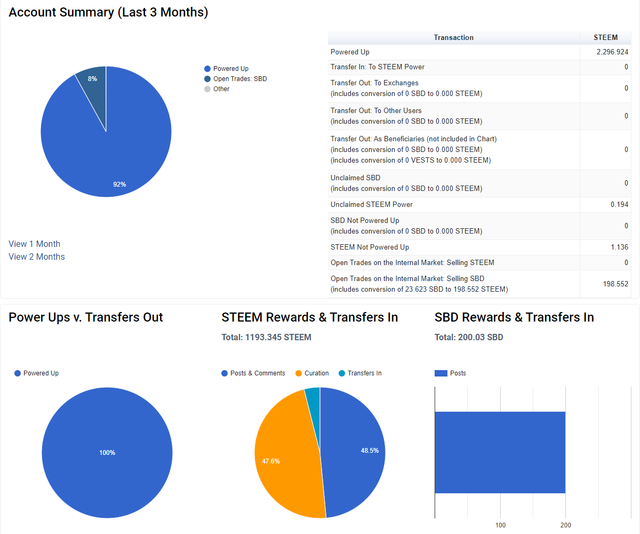 The time has come to build our own steem power

| ▽ | ▽ |
| --- | --- |
| Camera | Sony A57 |
| Lens | Sony 16-105 |
| Location | Russia |
| Post-production | in LR |
Manual processing in Lightroom
Unless otherwise specified, text and photos are copyright




SUBSCRIBE Here to join WORLD OF XPILAR Community
Regards, @bambuka