After encountering Goats in Trees, our 3 hour road trip from MArrakech took us to the Atlantic port city of historic Essaouira,Known for its seafood, medina, beach resorts, kitesurfing and windsurfing, its also has a fortified city built by the French for the Moroccan King in the 1770's.
The first part of our visit was exploring the port and fish market of Essaouria. The seafood offerings was, well, ranged from shrimp to shark.
Photos taken Wednesday , November 10th.
Please zoom in!
She was not happy and likely cursed me. I made the motions to show I deleted the photo and apologized. Clearly I took multiple photos. :)
This was the smaller shark. There was a bigger, alive one being unloaded at the dock, that they would not let me photograph.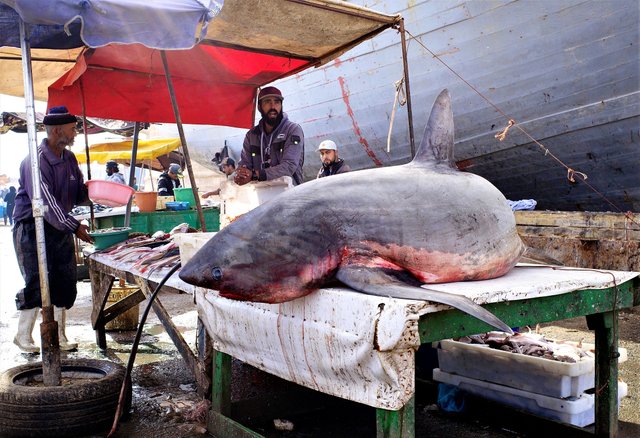 Ricoh GR III
Click image to view full size.
Thank you for visiting and please comment.
(All images are by the author and original content,
created expressly for Steemit:)
(© 2021 @armentor. All rights reserved:)