Greetings beautiful World Of Xpilar community. 💙🎨
Today I am pleased to present you another of my creative works. Last Sunday we celebrated Father's Day, a very special date to honor the men who have raised us, trained us, and given us all the affection and love throughout our lives.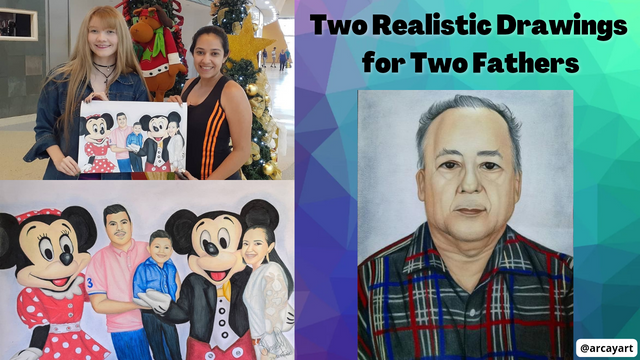 Collage made on Canva
I had the pleasure of enjoying that day with my dear father, my mother and my older brother. If you want to know how I enjoyed it, I invite you to visit my
next post
: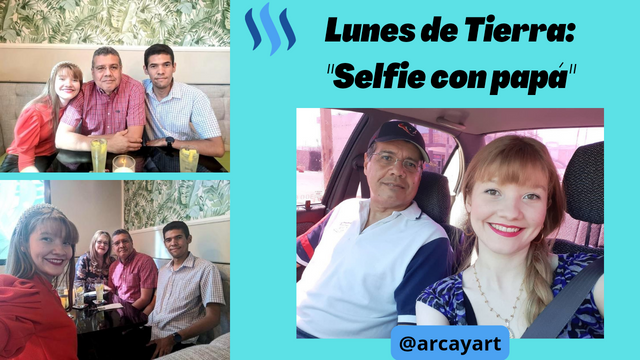 Cover of my publication
Today I present to you two drawings that I had the opportunity to make for two very dear fathers from different families:
First Drawing
In this case, it is a very special portrait, because it was a commission that I carried out in 2018, for my second grade teacher, named Mary, for her father, on Father's Day.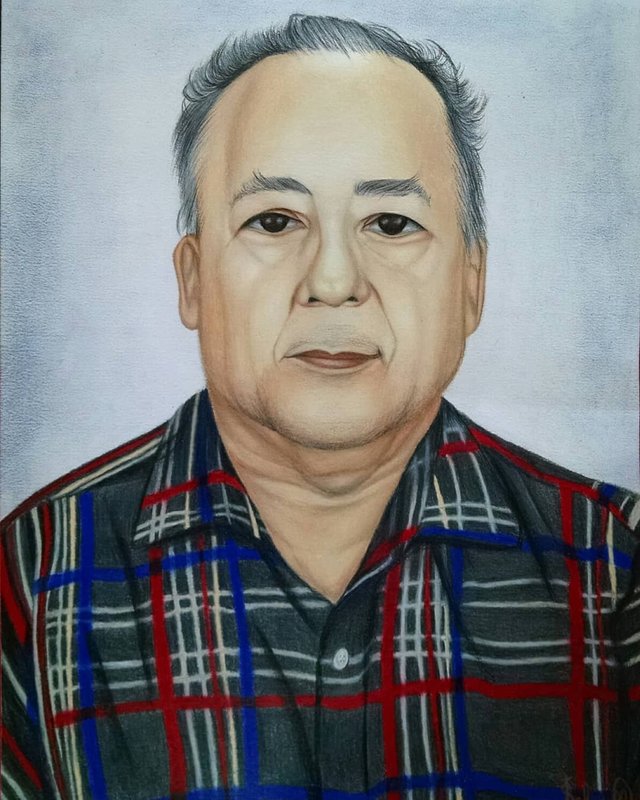 My realistic portrait #1
It was a great challenge to achieve every detail of the faces, shadows, lights, relief of the skin... But thank God I did it, and both my teacher and her father were delighted with the final result.
As the drawing was sent by means of a parcel, I do not have a photograph of the delivery, but I do have the process of creating the drawing, which is also special because it was the first one I recorded, reducing the 3 hours of work in just seconds: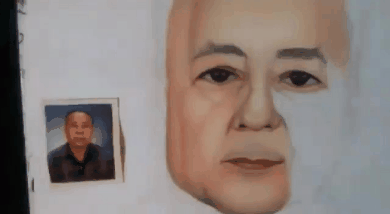 Realistic portrait coloring process
Second Drawing:
I made this family portrait in 2019, for this much-loved family man. His wife, Yeniffer, contacted me to carry out this beautiful gift for his birthday. It was a challenge because in addition to drawing the 3 people, I had to draw the 2 mouse friends that we all know 😁 Mickey and Minnie Mouse.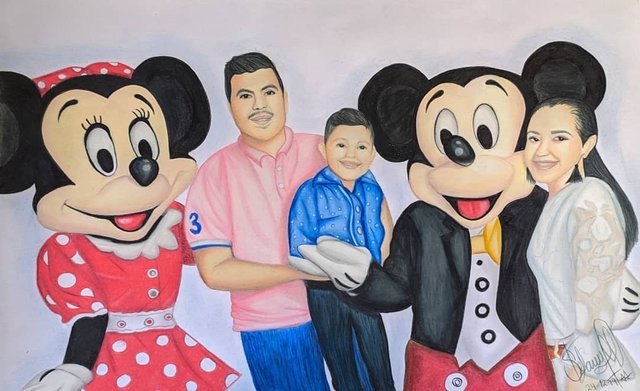 My realistic portrait #2
I definitely enjoyed putting together this colorful portrait.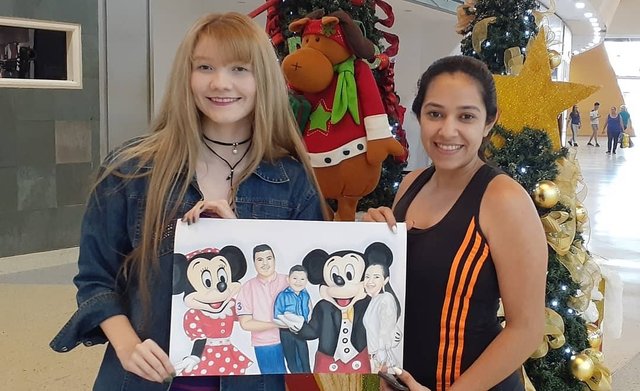 Delivery of the realistic portrait to Yeniffer
Let's enjoy our parents always, just like our whole family. Every moment is a precious treasure. I hope that all parents on the platform have enjoyed their day with their children, family and friends. God bless you all, thank you for loving and teaching us, your children.
For me it is a great honor to have contributed to these special days, dedicated to honoring a father, through my realistic portraits. Seeing the happiness of the families and the gifted person fills me with much gratitude and motivation. God is good. 💙🙏🥰
💖 Thanks for reading me 💖
Achievement 1: My Introduction.