Rimango sempre molto sorpresa dalle notizie positive, soprattutto quando riguardano piccoli gesti e atti gentili fatti semplicemente per portare un pizzico di gioia nella vita degli altri!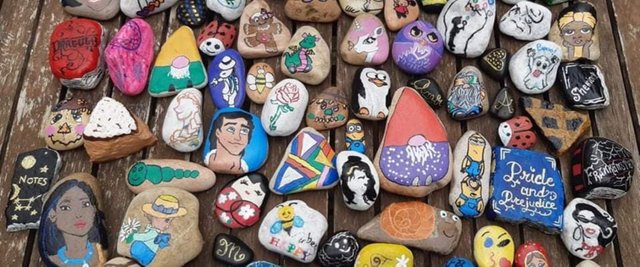 Risorsa
Da diversi mesi in giro per l'Italia si possono trovare piccoli sassi dipinti e colorati, lasciati in posti strategici della città, con il semplice scopo di portare un sorriso a chi li trova!
Un'idea lanciata da una pittrice svizzera che vive a Recanati, che nel giro di pochissimo tempo si è diffusa in tantissime città, tanto che la pagina facebook dedicata conta circa 160.000 iscritti!
Tutte persone entusiaste di partecipare a questa iniziativa e contribuire a regalare un pochino di positività al prossimo.
Così da diventare un rito in famiglia nel radunarsi a dipingere sassi, ma anche un gioco alla loro ricerca in giro per la città e collezionarli!
Non bisogna essere artisti ma soltanto avere voglia di regalare un sorriso ad uno sconosciuto!
Credo che sia una meravigliosa idea, che mette in moto energie positive e contribuisce nel suo piccolo a rendere le persone migliori!
Per saperne di più Gruppo facebook Un sasso per un sorriso
Tantissime energie positive a tutti voi
Grazie per il tempo dedicato a leggere il mio post
ENGLISH VERSION
I am always very surprised by positive news, especially when it concerns small gestures and kind acts done simply to bring a pinch of joy into the lives of others!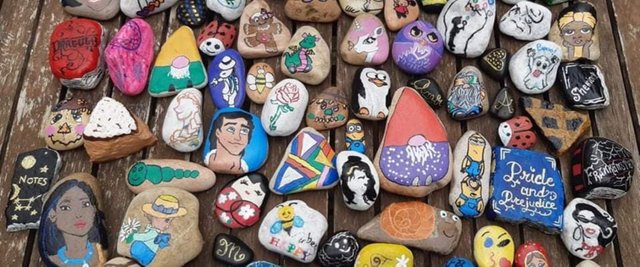 Risorsa
For several months around Italy you can find small painted and colored stones, left in strategic places in the city, with the simple purpose of bringing a smile to those who find it!
An idea launched by a Swiss painter who lives in Recanati, which in a very short time has spread to many cities, so much so that the dedicated Facebook page has about 160,000 members!
All people are enthusiastic about participating in this initiative and helping to give a little bit of positivity to others. So as to become a family ritual in gathering to paint stones, but also a game to search for them around the city and collect them!
You don't have to be an artist but just want to give a smile to a stranger!
I think it's a wonderful idea that sets positive energies in motion and helps in a small way to make people better!
To know more Gruppo facebook Un sasso per un sorriso
Lots of positive energies to all of you
Thanks for taking the time to read my post