Il maltempo sta arrivando anche qui, fino a ieri è stato assolato e piacevole, oggi già dalla prima mattina il tempo è stato grigio e plumbeo.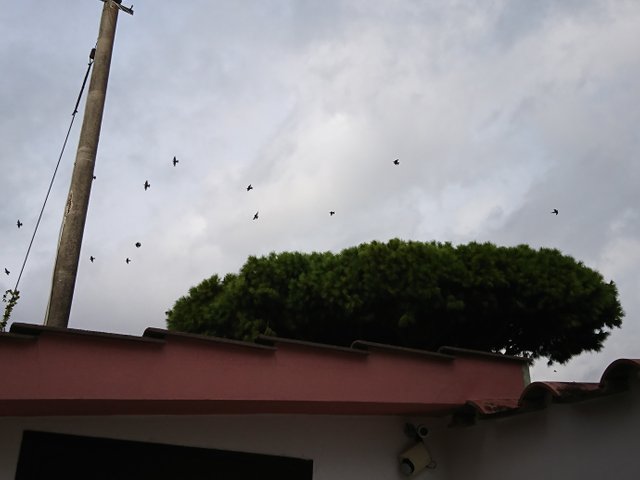 Un'atmosfera strana che mi ha spinto fuori ad osservare i nuvoloni, quando ho cominciato a sentire un gran baccano, e ho visto in cielo tantissime rondini volteggiare chiassosamente!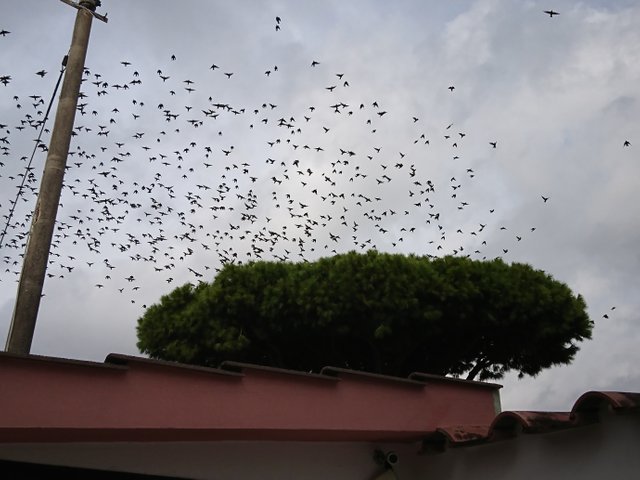 Uno spettacolo indescrivibile, sembravano comunicassero tra di loro, come se stessero organizzandosi prima di partire per il loro lungo viaggio, che le porterà lontane in posti più caldi per passare l'inverno, per poi ritornare in primavera e portarci il buon umore!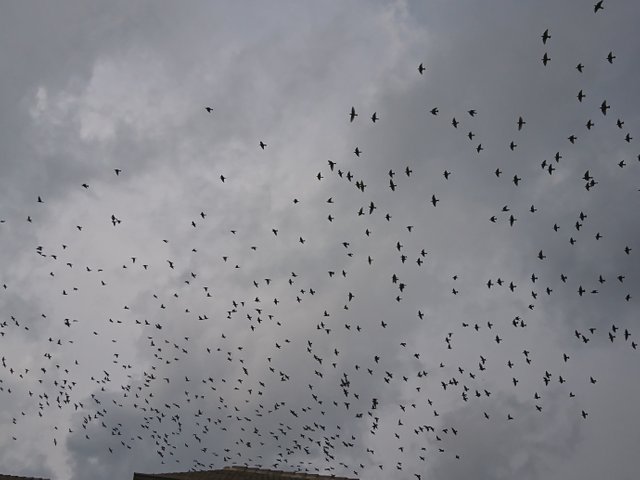 Il cielo era praticamente nero mentre provavano e riprovavano formazioni diverse, studiando la direzione dei venti!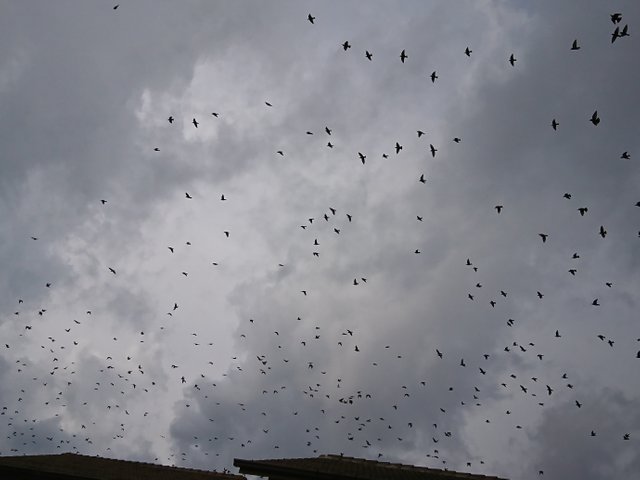 Io rimango sempre affascinata e stupefatta dalle tante manifestazioni della natura, con i suoi meccanismi perfetti che si ripetono all' infinito, malgrado la presenza dell'essere umano, che pensa di tirare i fili del Mondo, e non ha capito che è solo una piccolissima tessera di qualcosa di grande e incontrollabile!
Tantissime energie positive a tutti voi
Grazie per il tempo dedicato a leggere il mio post
Foto di mia proprietà scattate con il mio Sony Xperia
ENGLISH VERSION
Bad weather is coming here too, until yesterday it was sunny and pleasant, today from the first morning the weather was gray and leaden.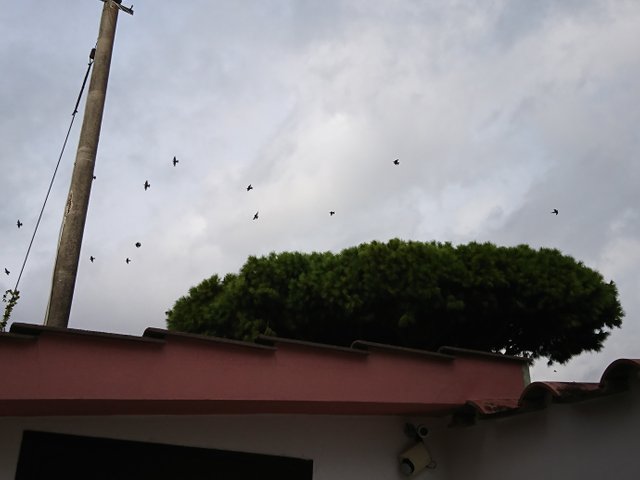 A strange atmosphere that pushed me out to observe the clouds, when I began to hear a great din, and I saw many swallows circling noisily in the sky!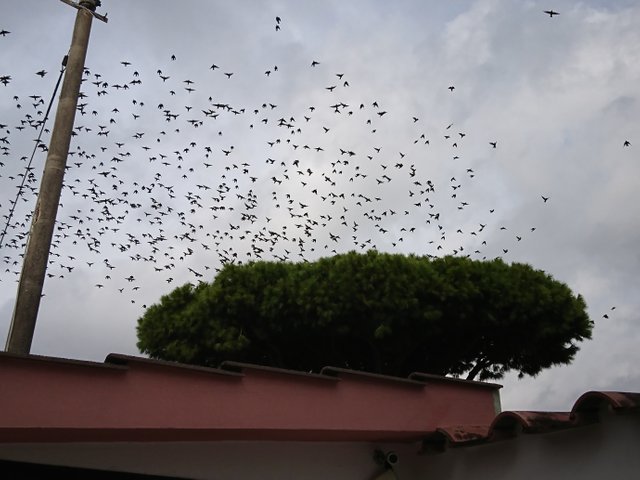 An indescribable spectacle, they seemed to communicate with each other, as if they were organizing themselves before leaving for their long journey, which will take them far away to warmer places to spend the winter, and then return in the spring and bring us a good mood!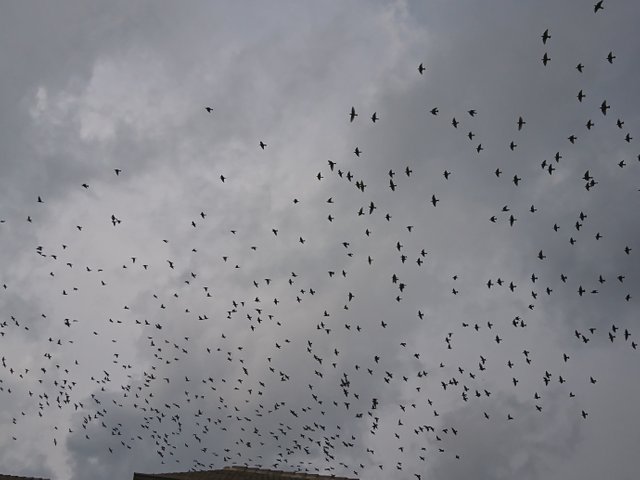 The sky was practically black as they tried and tried different formations, studying the direction of the winds!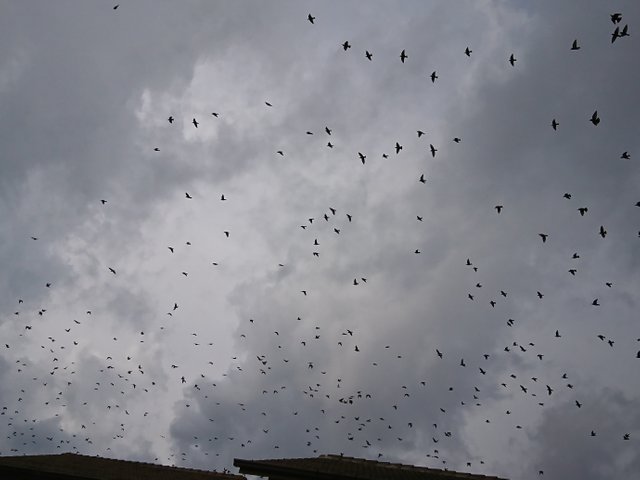 I am always fascinated and amazed by the many manifestations of nature, with its perfect mechanisms that repeat themselves endlessly, despite the presence of the human being, who thinks he is pulling the strings of the world, and has not understood that it is only a very small card of something big and uncontrollable!
Lots of positive energies to all of you
Thanks for taking the time to read my post
Own photos taken with my Sony Xperia