Puntualmente la mattina presto, arrivano silenziosamente, ospiti nel mio giardino in attesa paziente della colazione!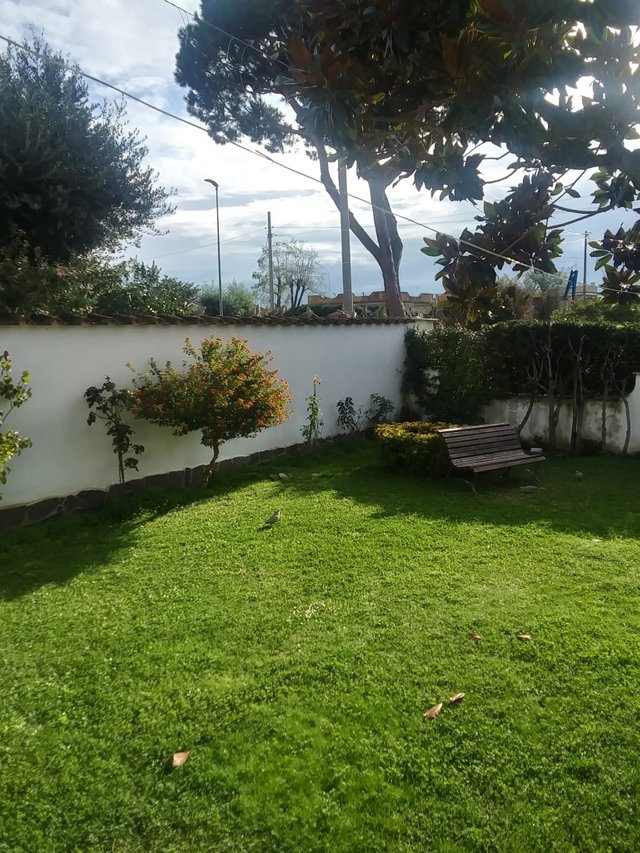 C'è sempre qualcuno di vedetta, che solerte avverte gli altri quando la colazione è pronta, e in pochissimi secondi tutti arrivano a rifocillarsi per affrontare la lunga giornata!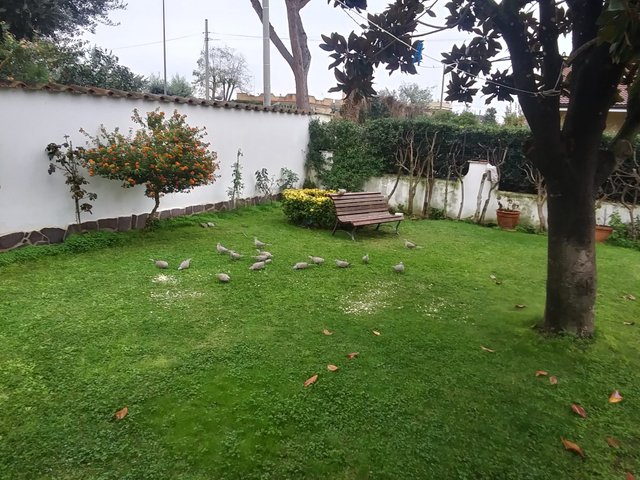 Solitamente insieme alle Tortore ci sono Merli, Passerotti e uccellini vari, che svolazzano contenti da una parte all' altra del giardino, ma stamattina forse per il brutto tempo non si sono presentati….ma tanto verranno poi per l'ora di pranzo! :-))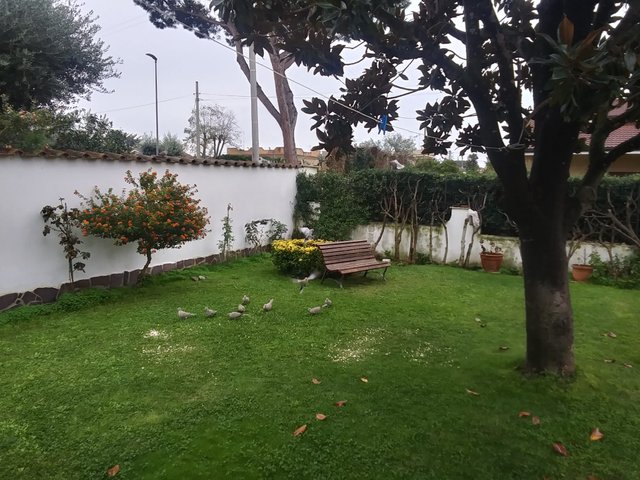 Ormai sono talmente abituati che restano li a banchettare anche se stiamo in giardino, e devo dire che mi piace molto questa combriccola chiassosa e svolazzante… anche ai miei gatti che attenti seguono dalla finestra ogni movimento, chissà che pensieri felini avranno nella loro testolina, però dopo un po' rinunciano è troppo faticoso questo via vai e il richiamo del pisolino mattutino è irresistibile!
Tantissime energie positive a tutti voi
Grazie per il tempo dedicato a leggere il mio post
Foto di mia proprietà scattate con il mio Sony Xperia
ENGLISH VERSION
Punctually early in the morning, guests arrive silently in my garden waiting patiently for breakfast!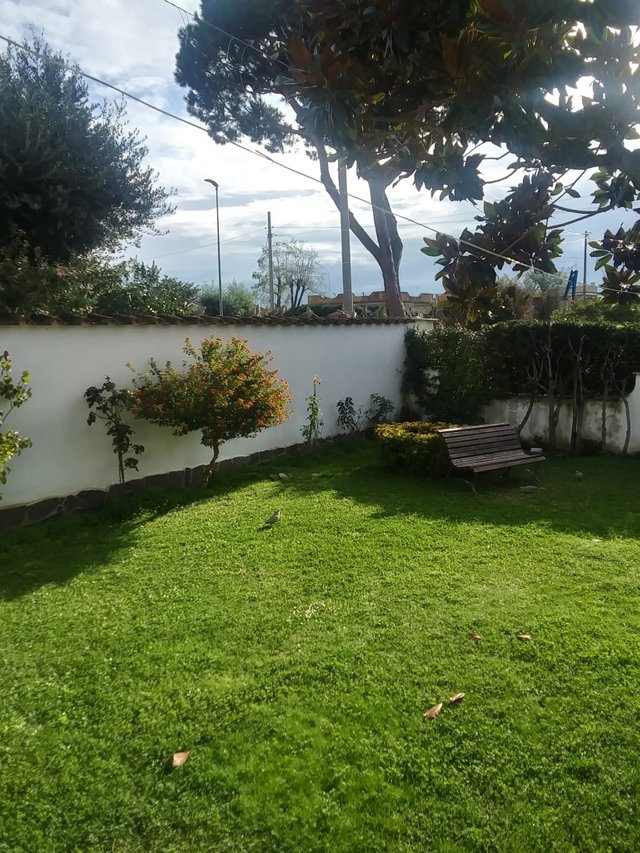 There is always someone on the lookout, who alertly warns others when breakfast is ready, and in just a few seconds everyone gets to refresh themselves to face the long day!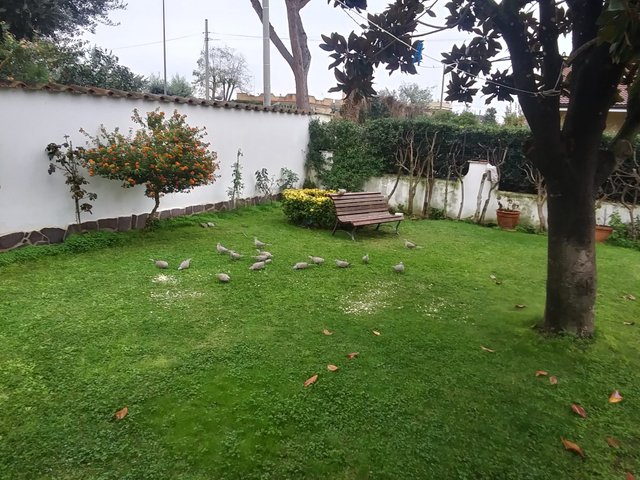 Usually together with the turtledoves there are blackbirds, sparrows and various birds, which flutter happily from one part of the garden to the other, but this morning perhaps due to bad weather they did not show up ... but they will come for lunch time anyway! :-))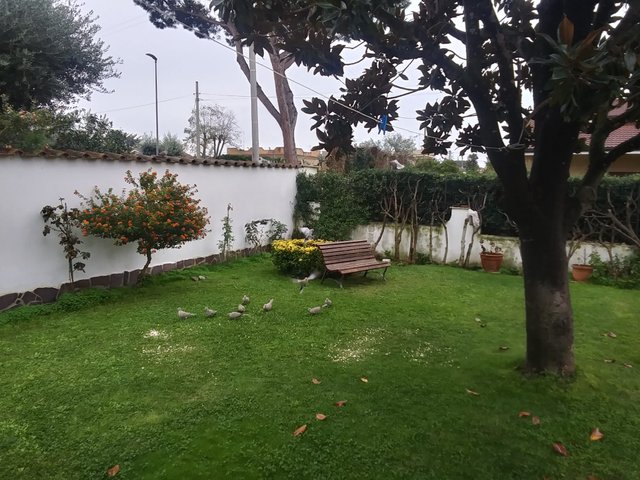 By now they are so used that they remain there to feast even if we are in the garden, and I must say that I really like this noisy and fluttering gang ... ... even to my cats who attentively follow every movement from the window, who knows what feline thoughts they will have in their little head, but after a while they give up, this coming and going is too tiring and the call of the morning nap is irresistible!
Lots of positive energies to all of you
Thanks for taking the time to read my post
Own photos taken with my Sony Xperia