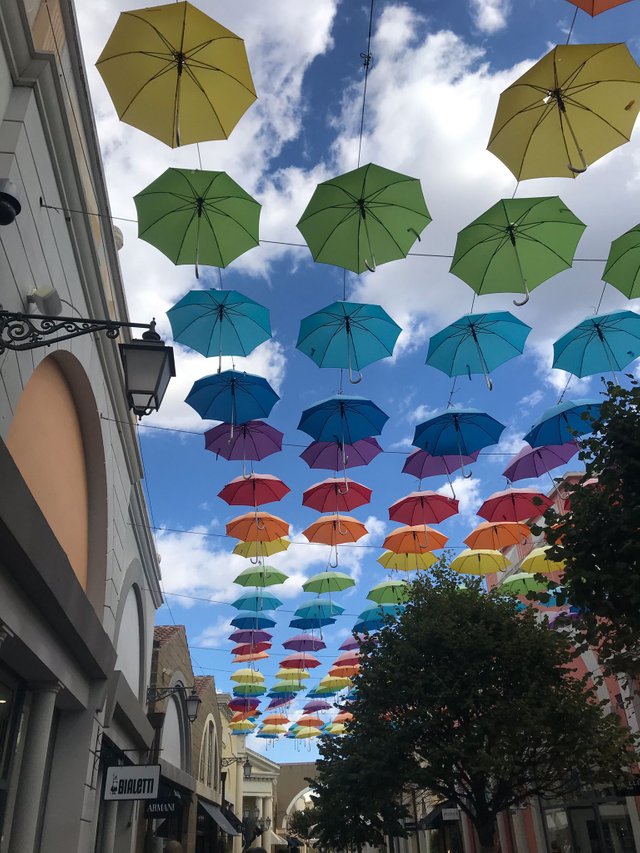 Ombrelli colorati.
No, non sono in Portogallo, ad Agueda la città che dal 2012 ha creato la moda degli ombrelli appesi nelle strade per far fronte alle calde giornate estive.
Stamattina ho fatto una passeggiata ad un outlet a pochi chilometri da casa mia, il Village Castel Romano, uno degli outlet più visitati del Lazio, che si trova nel cuore dell'Agro Pontino a 2 passi dal mare.
Mi ha colpito la decorazione degli ombrelli colorati e mi sembrava una foto perfetta per the Best Foto.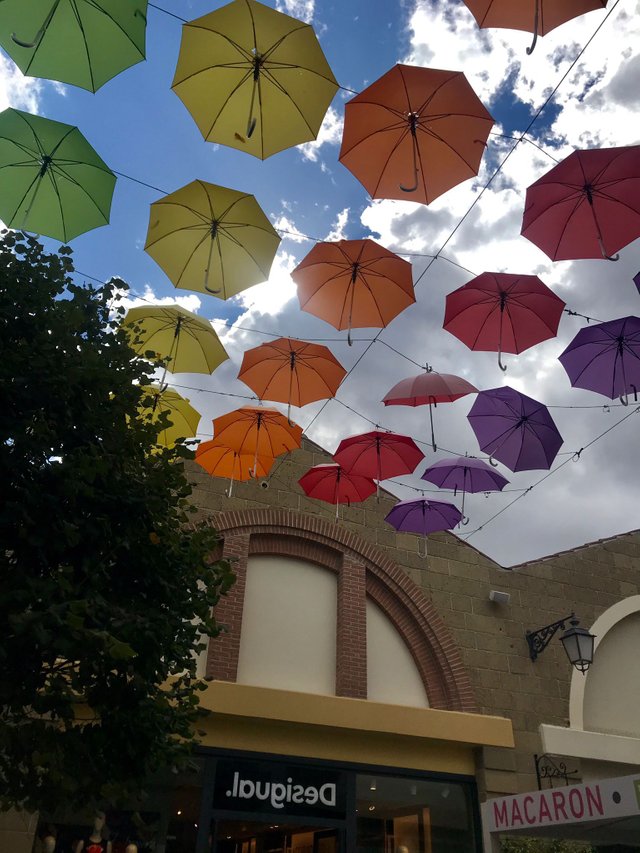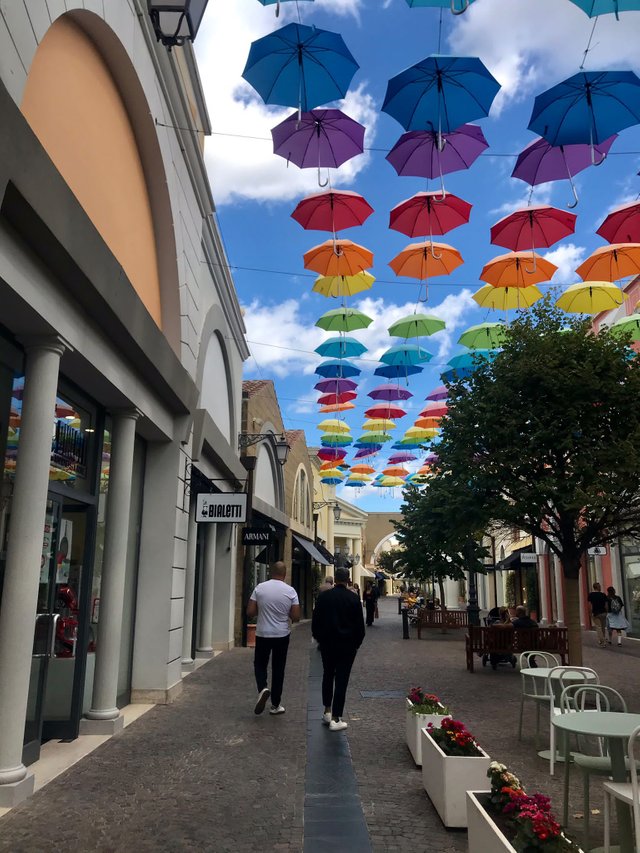 Ho usato il mio Huawei P Smart.
Lascio il link per partecipare a THE BEST PHOTO OF THE WEEK 71 .
Il contest in cui può vincere sia chi partecipa sia chi vota la foto vincente.
Perché non partecipi anche tu?


With this post I am participating in Penny4Thoughts. Read more here.
I'm part of ITALYGAME Team
together with:
@girolamomarotta, @sardrt, @mad-runner, @famigliacurione