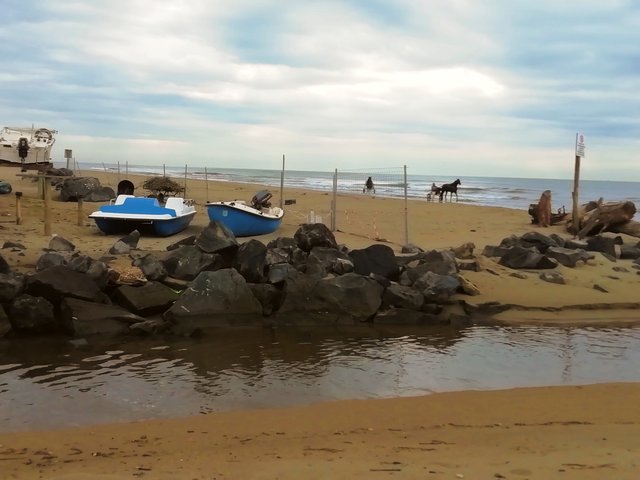 Foto per
THE BEST PHOTO OF THE WEEK #32
.
Il contest in cui può vincere sia chi partecipa sia chi vota la foto vincente.
Perché non partecipi anche tu?😜
---
---
Sfumature d'Autunno


Nuvole aggrappate al cielo per non fondersi col mare, sabbia bagnata dalla pioggia della notte, massi enormi per arginare l'esuberanza delle onde, barche in attesa della prossima battuta di pesca, potrebbe essere la scena ideale di un quadro contemporaneo.. invece è una mia foto scattata al volo per non perdere l'attimo.
I colori e le sfumature dell'autunno come dell'inverno sembrano sempre malinconici forse perché i colori freddi hanno un effetto calmante e riescono a connetterci con la parte più spirituale di noi stessi..
- Ardea - Italia
Grazie per aver letto il mio post.
- ENG -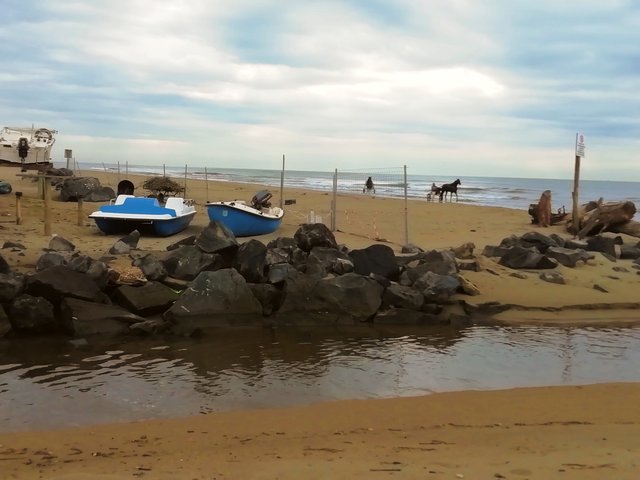 Photo for THE BEST PHOTO OF THE WEEK #32.
The contest in which both those who participate and those who vote for the winning photo can win.
Why don't you participate too?
---
---
Shades of Autumn


Clouds clinging to the sky so as not to merge with the sea, sand wet by the rain of the night, huge boulders to stem the exuberance of the waves, boats waiting for the next fishing trip, it could be the ideal scene of a contemporary painting ... but it is my photo taken on the fly not to lose the moment.
The colors and shades of autumn and winter always seem melancholic, perhaps because cold colors have a calming effect and manage to connect us with the most spiritual part of ourselves....
- Ardea - Italy
Thank you for reading my post.
Questa è una mia foto originale scattata con il mio Huawei P Smart.
Original pic of mine taken with my Huawei P Smart.


With this post I am participating in Penny4Thoughts. Read more here.
I'm part of ITALYGAME Team
together with:
@girolamomarotta, @sardrt, @mad-runner, @ilnegro, @famigliacurione