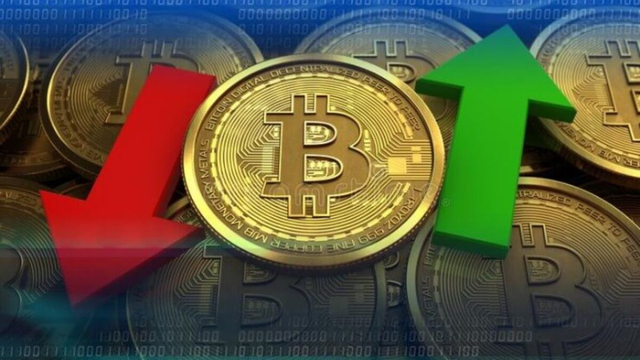 Source
Va bene, ci avevamo creduto ed eravamo pronti a stappare qualche bottiglia poi però Bitcoin è caduto nella trappola ribassista degli Orsi.
D'altronde il rialzo del 10 Novembre non poteva durare per sempre, ci voleva una correzione però nessuno si aspettava un crollo del genere, crollo per modo di dire perché comunque BTC mantiene i suoi 56K dollari.
Tornando indietro di un anno, a Novembre 2020 possiamo renderci conto del percorso di Bitcoin, stava appena sotto i 20K dollari!
Possiamo dire che è stato un anno negativo? Per quanto abbia avuto dei ritracciamenti importanti a maggio e giugno dopo aver toccato il suo ATH di marzo, oggi continua a lottare per raggiungere di nuovo i suoi massimi e Novembre non è ancora concluso.
Guardando questo grafico mi viene in mente l'incoraggiamento di chi è entrato presto in Bitcoin per invogliare gli investitori a fare altrettanto, perché ogni HODLER è convinto o sa per esperienza che non è mai troppo tardi accumulare BTC.
E' chiaro che ci vuole una visione più a lungo termine per vedere che si tratta di un fine anno che offre grandi opportunità legate proprio all'alta volatilità del mercato.
E' il momento di non farsi prendere dal panico, i dati macro economici sono incoraggianti, cambiamenti ai vertici della FED, l'inflazione negli USA è alle stelle - non che in Italia sia tanto meglio da questo punto di vista -, comunque stiamo andando verso quello che è un periodo storicamente positivo per BTC. Ref.
Secondo l'analista bitcoin Tone Vays il prossimo mercato al ribasso delle criptovalute non sarà catastrofico ma se i dati continueranno a mostrare questa crescita lenta e costante, sarà un ciclo più breve e più mite.
Vays si aspetta che il BTC continui a salire per un altro anno o due fino, prevedendo i 90.000 dollari a gennaio 2022, e 125.000 dollari l'anno successivo. Rif.
Ogni esperto del settore ha la propria idea di range per Bitcoin, qualcuno riesce ad azzeccare le chiusure mensili, qualcun altro no, però ci incoraggiano a pensare che la corsa di Bitcoin non è ancora terminata e soprattutto a farci riflettere su quale potrà essere la sua meta finale.
Grazie per aver letto il mio post.

- ENG -
Alright, we believed it and were ready to open some bottles, but Bitcoin fell into the bear trap.
On the other hand, the November 10th rise couldn't last forever, we needed a correction but no one expected such a collapse, a collapse so to speak because BTC still holds its $56K.
Going back a year, to November 2020 we can realize the path of Bitcoin, it was just below $20K!.
Can we say it's been a down year? As much as it had major retracements in May and June after touching its March ATH, today it continues to struggle to reach its highs again and November is not over yet.
Looking at this chart brings to mind the encouragement of those who got into Bitcoin early to entice investors to do the same, because every HODLER is convinced or knows from experience that it is never too late to accumulate BTC.
Clearly, it takes a longer-term view to see that this is a year-end that offers great opportunities related precisely to the high volatility of the market.
It's time not to panic, macro economic data are encouraging, changes at the top of the FED, inflation in the US is skyrocketing - not that Italy is so much better from this point of view -, however we are heading towards what is a historically positive period for BTC. Ref
According to bitcoin analyst Tone Vays the upcoming cryptocurrency bear market will not be catastrophic but if the data continues to show this slow and steady growth, it will be a shorter and milder cycle.
Vays expects BTC to continue to rise for another year or two until, predicting $90,000 in January 2022, and $125,000 the following year. Ref
Every sector expert has their own idea of range for Bitcoin, someone manages to get the monthly closings right, someone else doesn't, however they encourage us to think that Bitcoin's run is not over yet and especially to make us think about what its final destination may be.
Thanks for reading my post.


Quality Comments deserve to be Rewarded. Read more.
I'm part of ITALYGAME Team
together with:
@girolamomarotta, @sardrt, @mad-runner, @ilnegro, @famigliacurione