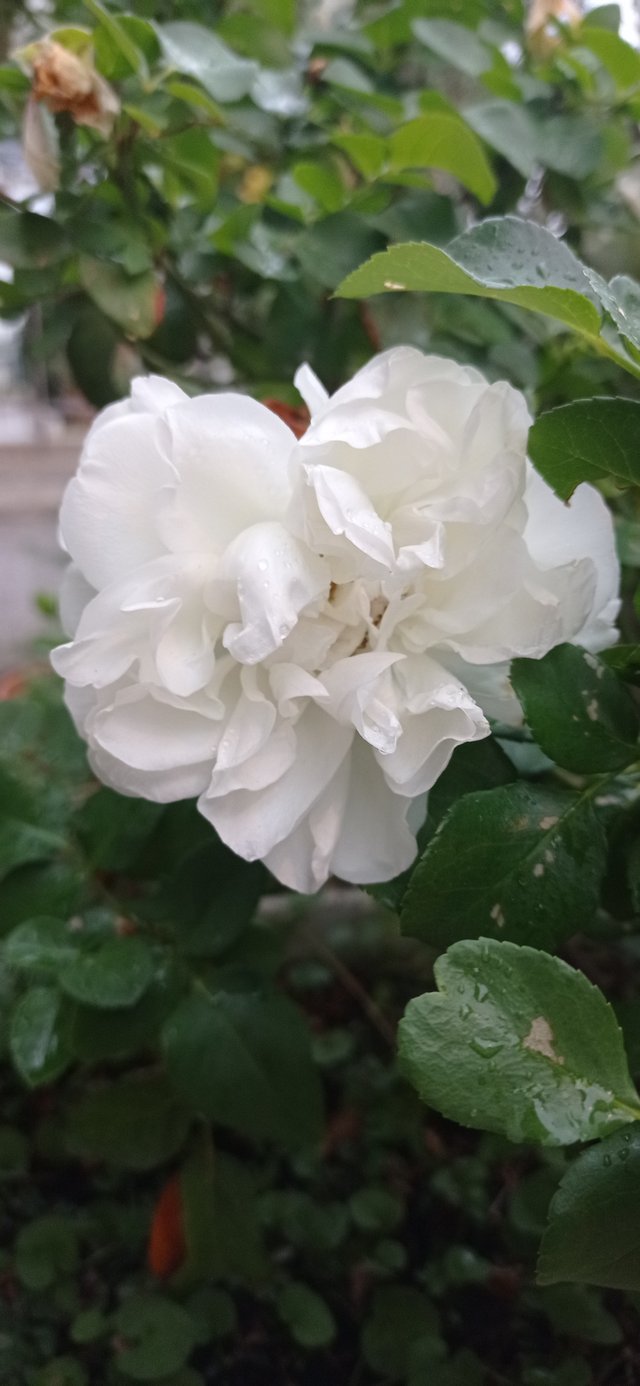 Tonight I feel a little late with the rhythms, as well as I feel tired, very tired, yet I am trying to do things right, but not all donuts succeed with the hole, so I am actually in trouble, even in this very moment, that I am writing to myself...
Cleaning of 5 stairs this morning, and to be honest, this morning and early afternoon, as I finished the last of the 2 done alone at 2 and 15 pm, after almost 6 hours of work that in some moments touched peaks quite significant...
I like the "ass face" of people, a person, I want to keep it like that, asexual, without indicating whether male or female, I don't seem to have previously talked about this fact above on my Steemit pages, about 2 months ago he told me that a tenant was leaving, in the building he owned at 50%, so he asked me if I could reduce the cost of the staircase accordingly...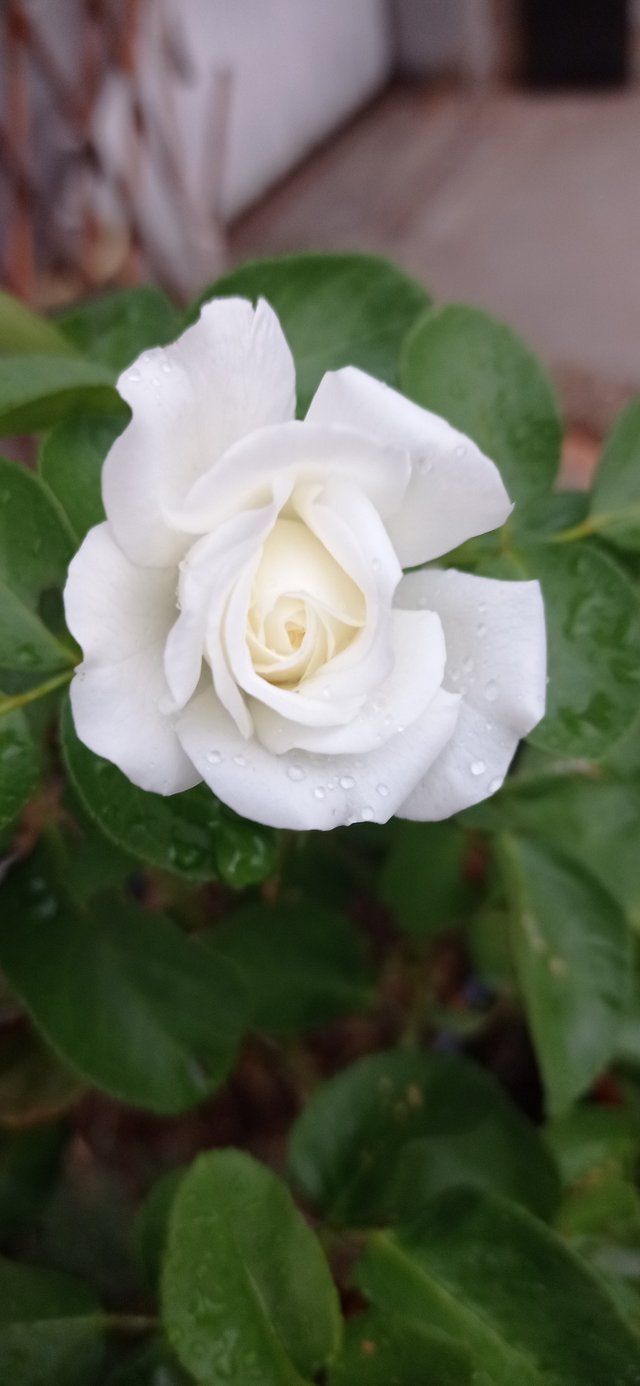 He was disconcerted and embarrassed, I would like to point out, for information purposes but not only, that the person in question is the owner of at least 5 apartments, not really in the countryside, but in the city, where the costs and enhancements of the same are quite high, so a hair of dignity, of coherence, of a little hand on the conscience it would be just the case to put it, instead nothing, it goes on like this, sideways, just last week he paid me the last 2 months with the new fee, and threw the fact there that two plants had been pruned, in that famous building object of the decline, today I went, and I found myself a half disaster...
Even though the bulk of the cleaning had already been done at that point, I had to pull up, with the rain making everything more difficult, a fair amount of small branches and leaves, accumulating a nice full industrial bag and a smaller one, who wants to send it where it deserves...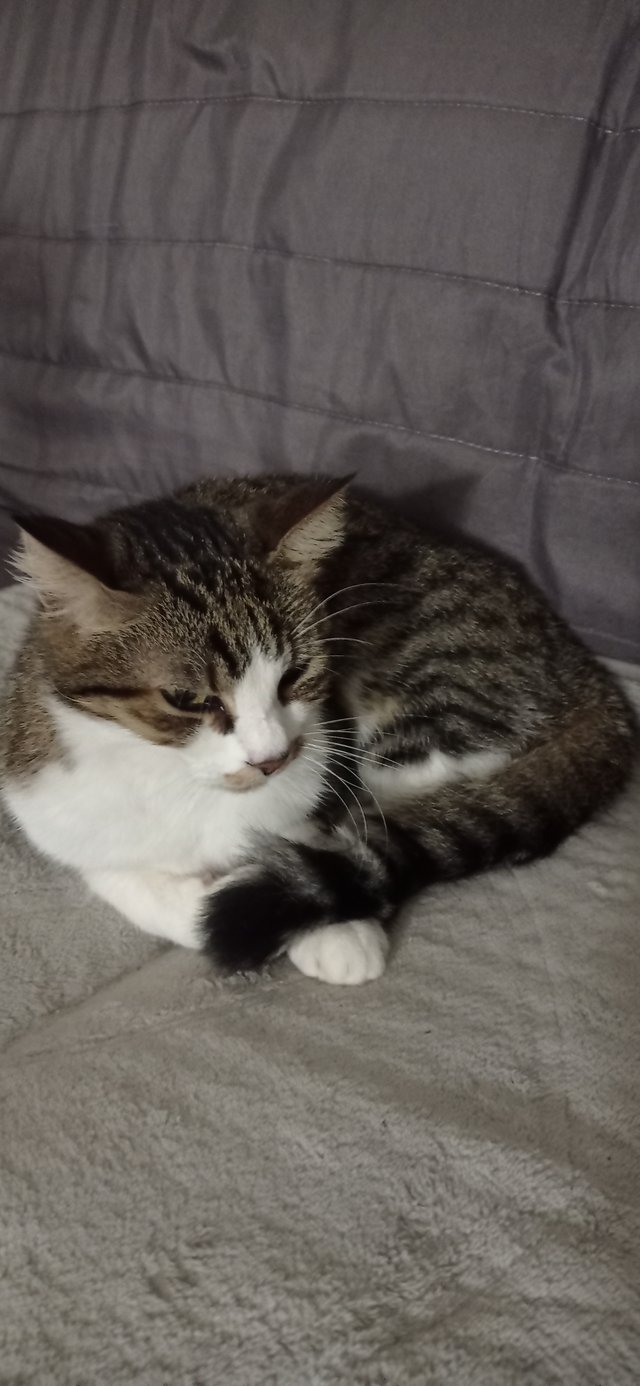 That's enough now, otherwise my blood will completely spoil, so I close my daily intervention with an image of one of my two cats, the cold season is coming, you know, she knows, because she starts to stay on the mat on the sofa...
I'm part of the @Italygame Team together with @mikitaly, @sardrt, @ilnegro and @girolamomarotta
All the photos are of my property, taken by my phone
---
Versione Italiana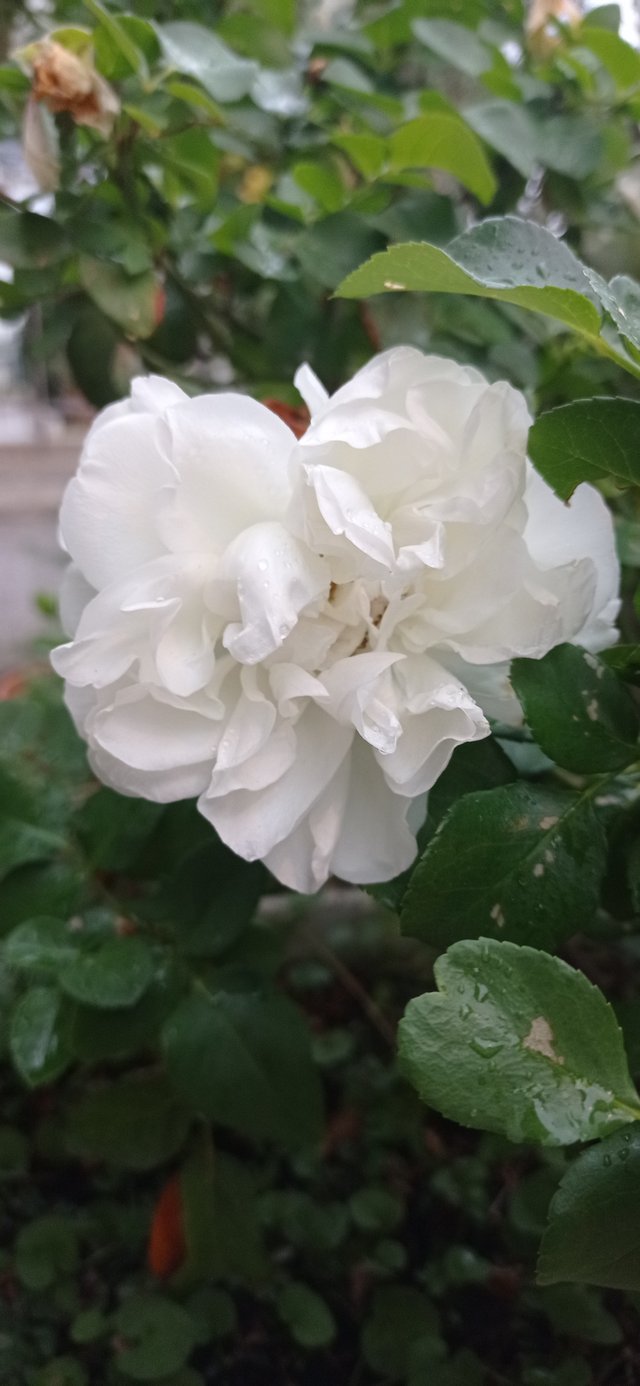 Stasera mi sento un po' in ritardo con i ritmi, così come mi sento stanco, molto stanco, eppure sto cercando di fare le cose a modo, ma non tutte le ciambelle riescono con il buco, per cui sono effettivamente in affanno, anche in questo preciso momento, che mi sto scrivendo...
Pulizia di 5 scale questa mattina, e dire il vero, questa mattina e nel primo pomeriggio, in quanto ho terminato l'ultima delle 2 fatte da solo alle 2 e 15 p.m., dopo quasi 6 ore di lavoro che in alcuni momenti ha toccato picchi abbastanza significativi...
Mi piace la "faccia da culo" della gente, una persona, la voglio tenere così, asessuata, senza indicare se maschio o femmina, non mi sembra di aver parlato in precedenza di questo fatto qua sopra sulle mie pagine di Steemit, circa 2 mesi fa mi disse che se ne andava un inquilino, nella palazzina di cui era proprietaria al 50%, per cui mi chiese se potevo ridurre il costo della scala in conseguenza...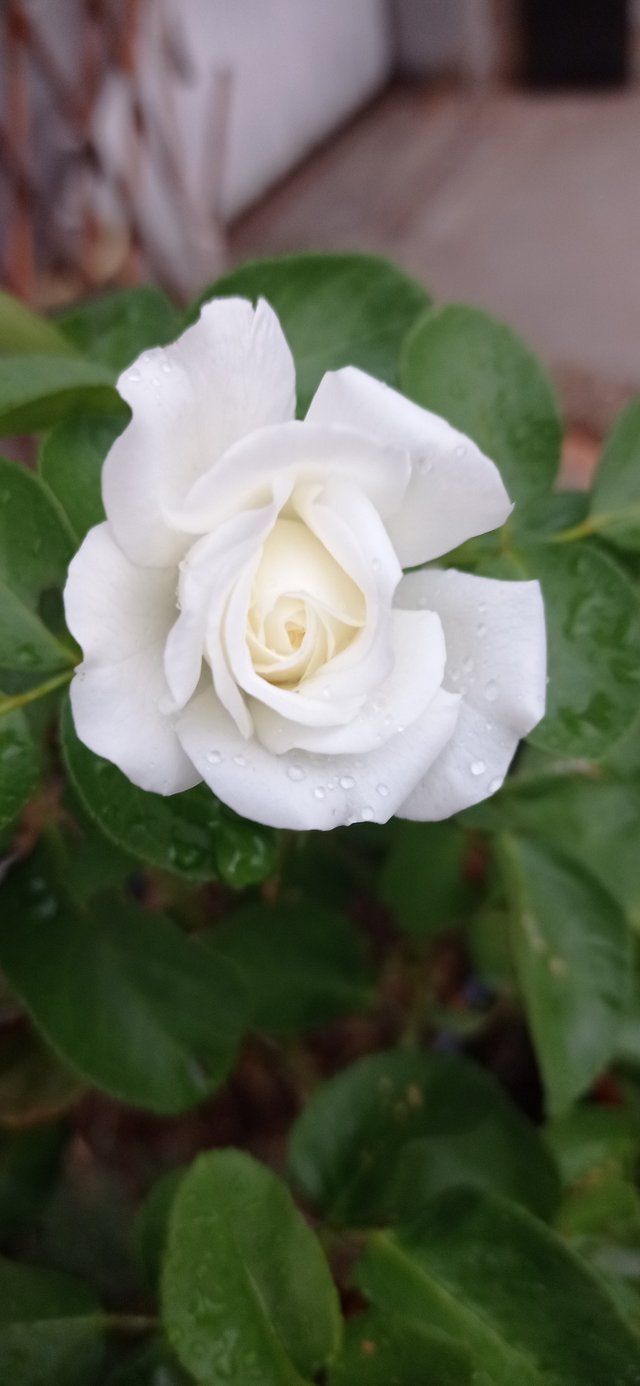 Rimase sconcertato e imbarazzato, faccio presente, a titolo informativo ma non solo, che il soggetto in questione è proprietario di almeno 5 appartamenti, non proprio in campagna, ma in città, dove i costi e le valorizzazioni dei medesimi sono abbastanza elevati, per cui un pelo di dignità, di coerenza, di manina sulla coscienza sarebbe proprio il caso di metterla, invece niente, si va avanti così, di traverso, proprio la scorsa settimana mi pagò gli ultimi 2 mesi con il nuovo compenso, e gettò lì il fatto che erano state potate due piante, in quella famosa palazzina oggetto del ribasso, oggi sono andato, e mi sono trovato un mezzo disastro...
Anche se il grosso della pulizia era già stato fatto in quel punto, ho dovuto tirare su, con la pioggia che rendeva tutto più difficile, una bella quantità di piccoli rami e foglie, accumulando un sacchetto industriale bello pieno e uno di dimensioni più piccole, che voglia di mandarla dove meriterebbe...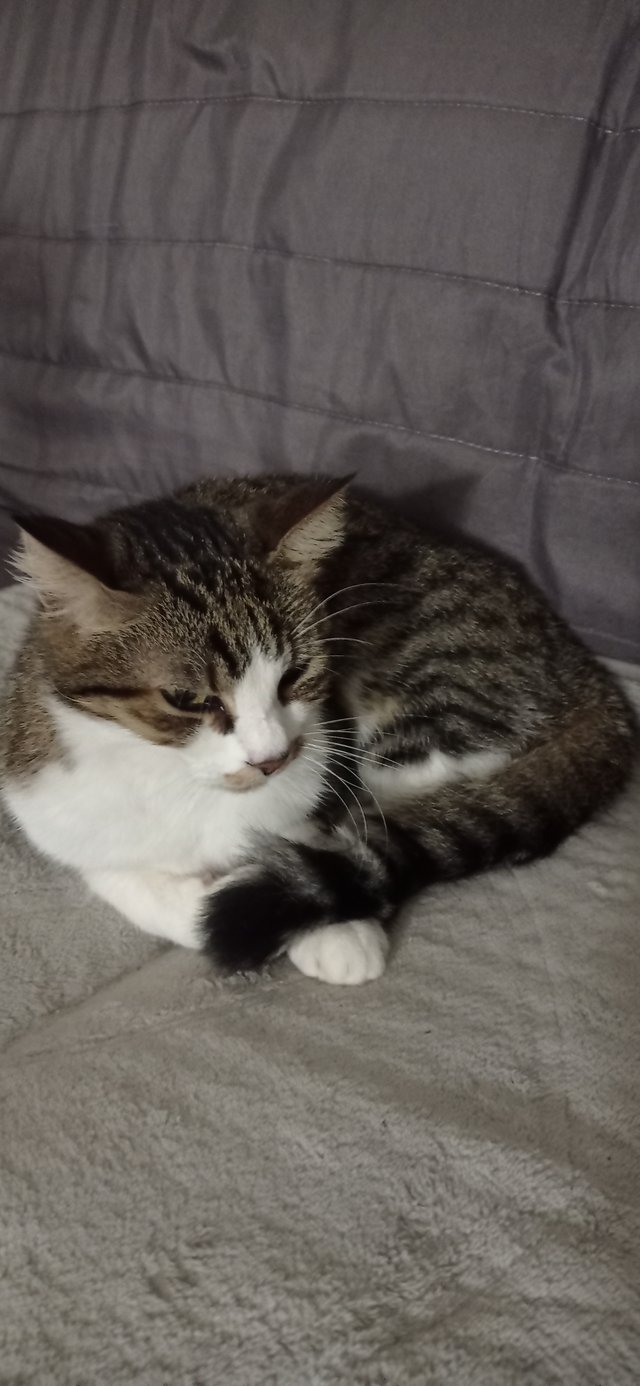 Adesso basta, altrimenti mi guasto il sangue del tutto, per cui chiudo il mio intervento giornaliero con un'immagine di una delle mie due gatte, sta arrivando la stagione fredda, si sa, lei lo sa, perché inizia a stare sul tappetino sul divano...
Vi ricordo che io, @mad-runner, sono uno dei 5 componenti della squadra @ItalyGame, composta dal sottoscritto, @sardrt, @girolamomarotta, @ilnegro e @mikitaly.
Tutte le foto sono di mia proprietà, scattate con il mio telefono