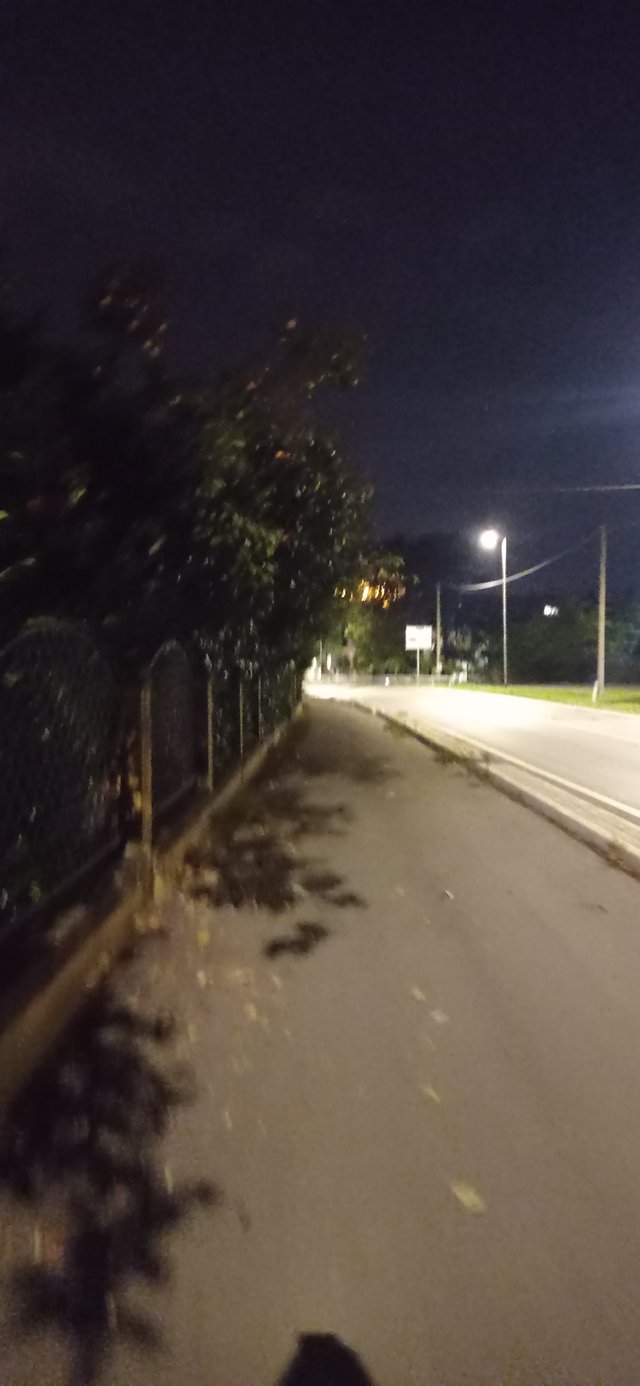 What are we talking about today ?? Of the motor and recreational moment, that is of my evening walk, as I was unable to do it before sunset...
I also hesitated, in the sense that I was unsure whether or not to go for a walk, then in the end, fortunately, the instinct to take a healthy breath of air, to recharge the batteries from a classic day made of ups and downs, won over, to relax and ease the tensions of life...
I left, slowly, without any hurry, the satellite indicated a rhythm around 10 and a half minutes per km, it was fine, the heart rate just over 100 BPM, but there was still a small problem to be solved, where am I going to walk?
Think and think again, in the end the solution arrived, 650 meters in the street near home, then I took the cycle path, and there the traffic problems practically disappear, of course, there can always be a moron who jumps into the reserved path to pedestrians and bicycles, but it is a very rare eventuality, so go ahead with the movement on the cycle path...
The dark as a boy scared me, my grandmother had given me that anguished feeling of terror of the dark, but now it's almost completely gone, especially if I'm awake, as I systematically control the environment around me, and more it is hostile, the higher the guard level rises, walking on an isolated cycle path does not scare me that much, I still have a lot of strength, I still have a lot of speed in my legs, they can move and hit in tight spots without any particular problems, so I go for my way, without worries or hesitation, attentive and alert but relatively quiet...
It was quite comfortable to accumulate about fifty minutes of physical activity, moments of zero running, but tonight it was okay, I also had to recover the fatigue of recent days, both work and motor, because I had 2-3 days quite intense, now I feel better, peaceful, at peace with myself, it doesn't happen that often...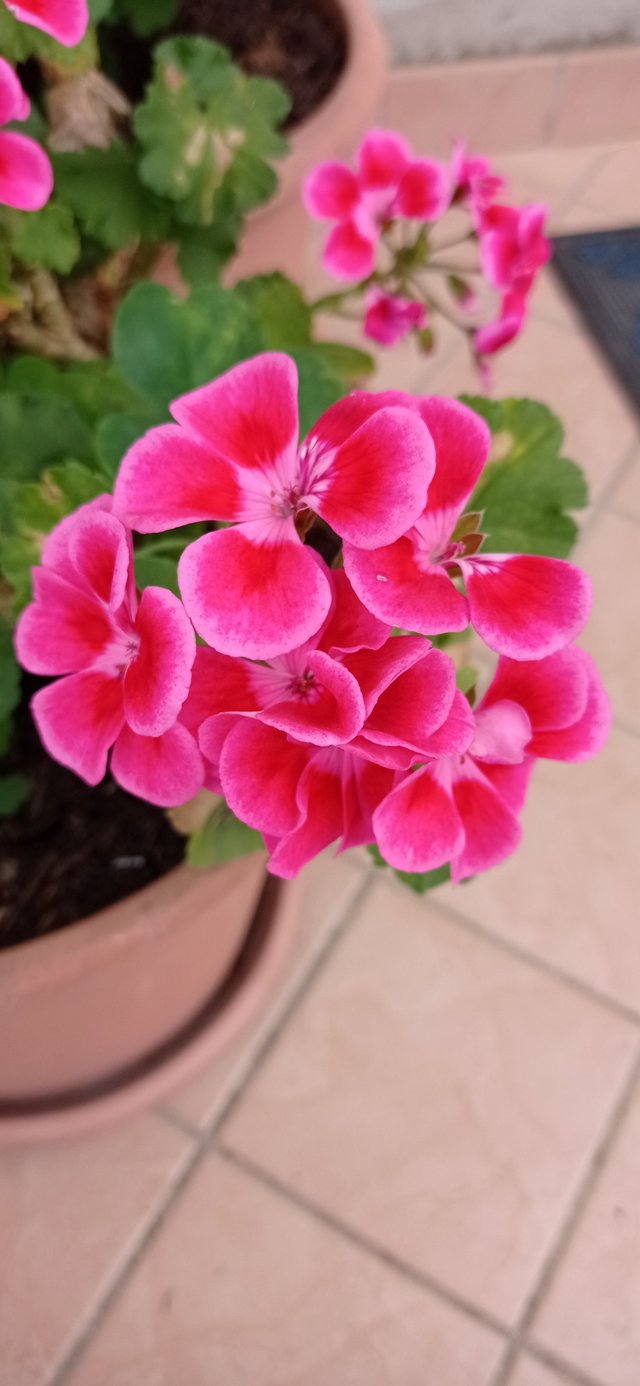 Honestly I had taken some photos in motion, during the walk, trusting that the smartphone would make a good still image, but I was wrong, the least worst photo of the others is the one you see, then, just to close this post with a ' another photo, here are the new geraniums, which continue to bloom even this month, I do not know if it is a normal fact, of course, as I have repeatedly stated, I am much more attentive to what surrounds me, since I systematically write posts on the Web...
I'm part of the @Italygame Team together with @mikitaly, @sardrt, @ilnegro and @girolamomarotta
All the photos are of my property, taken by my phone
---
Versione Italiana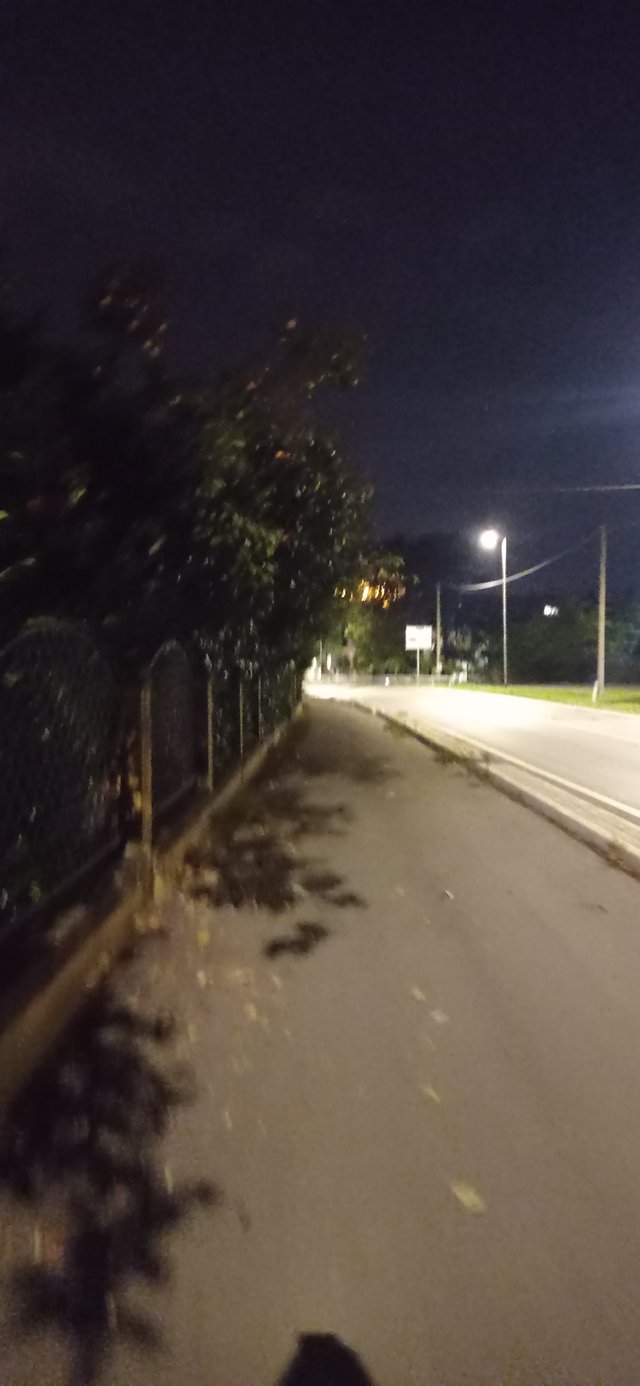 Di cosa parliamo oggi?? Del momento motorio e ricreativo, cioè della mia camminata serale, in quanto non sono riuscito ad effettuarla prima del tramonto...
Ho pure tentennato, nel senso che ero incerto se andare o meno a camminare, poi alla fine, fortunatamente, ha vinto l'istinto di prendere una sana boccata d'aria, di ricaricare le pile da una classica giornata fatta di alti e bassi, di rilassarmi e allentare le tensioni della vita...
Sono partito, lentamente, senza alcuna fretta, il satellitare indicava un ritmo intorno ai 10 minuti e mezzo al km, andava bene, la frequenza cardiaca di poco superiore ai 100 BPM, ma rimaneva un piccolo problema da risolvere, dove vado a camminare?
Pensa e ripensa, alla fine è arrivata la soluzione, 650 metri nella via vicino a casa, poi ho preso la pista ciclabile, e lì i problemi del traffico praticamente si azzerano, certo, ci può sempre essere un deficente che salta dentro al percorso riservato ai pedoni e alle biciclette, ma è un'eventualità molto rara, quindi avanti pure con il movimento sulla pista ciclabile...
Il buio da ragazzo mi faceva paura, me l'aveva trasmessa mia nonna quella sensazione angosciosa di terrore dell'oscurità, ma ormai è acqua quasi completamente passata, soprattutto se sono sveglio, in quanto controllo sistematicamente l'ambiente che mi circonda, e più è ostile, più si alza il livello di guardia, camminare su una pista ciclabile isolata non mi spaventa più di tanto, ancora ho parecchia forza, ancora ho parecchia velocità nelle gambe, possono spostarmi e alle strette colpire sneza particolari problemi, per cui vado per la mia strada, senza patemi o remore, attento e vigile ma relativamente tranquillo...
E' stato abbastanza comodo accumulare una cinquantina di minuti di attività fisica, istanti di corsa zero, ma questa sera andava bene così, dovevo anche recuperare le fatiche dei giorni scorsi, sia lavorative sia motorie, perché ho avuto 2-3 giorni abbastanza intensi, ora mi sento meglio, sereno, in pace con me stesso, non succede così spesso...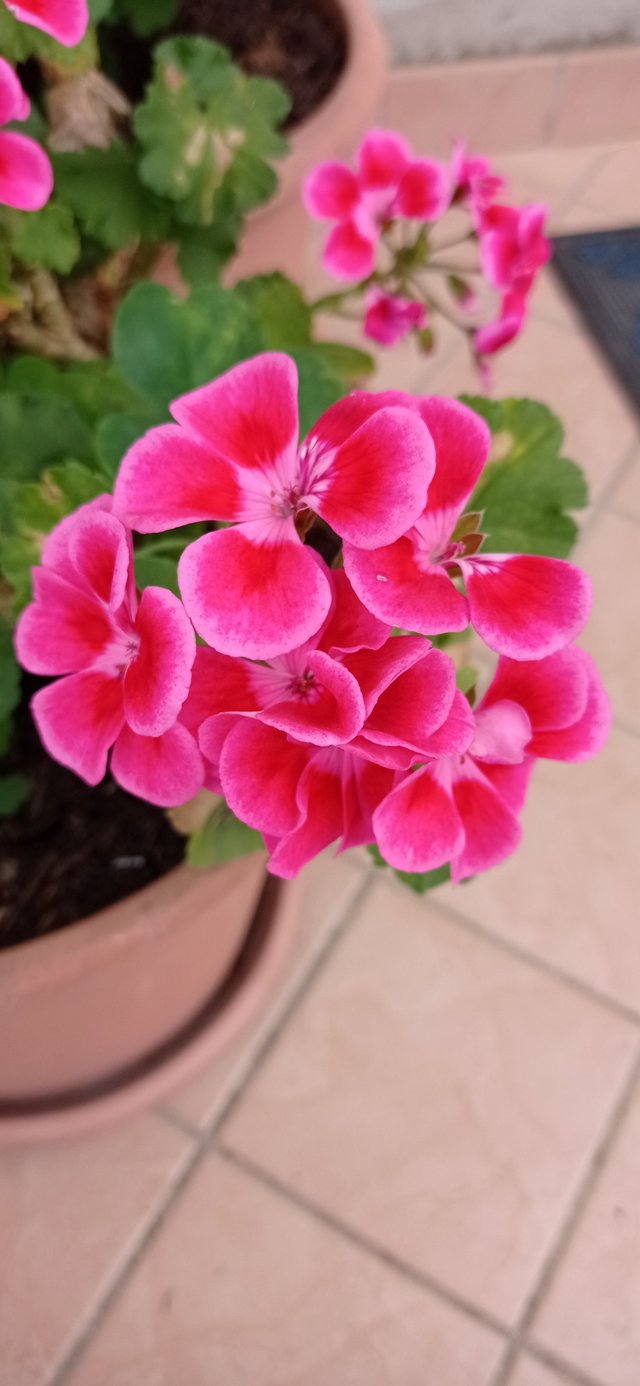 Sinceramente avevo fatto qualche foto in movimento, durante la camminata, confidando sul fatto che lo smartphone facesse un buon fermoimmagine, ma ho sbagliato, la foto meno peggio delle altre è quella che vedete, allora, giusto per chiudere in bellezza questo post con un'altra foto, ecco dei nuovi gerani, che continuano a fiorire anche in questo mese, non so se è un fatto normale, di certo, come ho più volte affermato, sono molto più attento a quello che mi circonda, da quando scrivo sistematicamente dei post sul web...
Vi ricordo che io, @mad-runner, sono uno dei 5 componenti della squadra @ItalyGame, composta dal sottoscritto, @sardrt, @girolamomarotta, @ilnegro e @mikitaly.
Tutte le foto sono di mia proprietà, scattate con il mio telefono