Versione italiana
Sono passati 14 giorni dall'ultimo Power Up che ho fatto, e così eccomi qui a farne un altro!
Le ricompense di questi ultimi 7 giorni sono state di 11,141 SBD, e ne sono molto soddisfatta!
Ultimamente ho più tempo a disposizione, per cui mi sto impegnando a fare almeno un post al giorno sulla comunità Italy cercando di alternare post che riguardano il mondo crypto e post per partecipare ai contest di Italygame.
Per cui eccomi qui a fare il consueto Power Up.
Per prima cosa scambio gli SBD con gli STEEM nel mercato interno. Oggi ho impostato l'ordine come segue: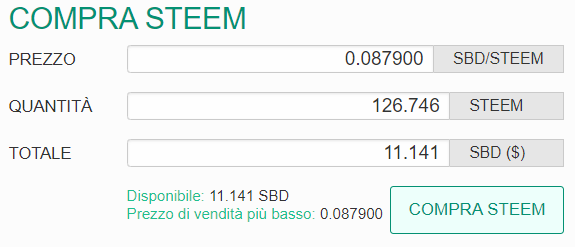 Una volta che l'ordine è stato soddisfatto, procedo a fare Power Up degli STEEM scambiati: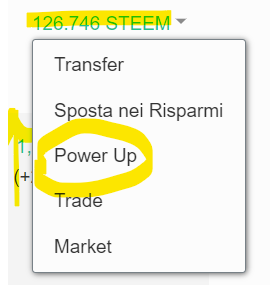 Con questo Power Up ho raggiunto i 1806 SP!

---
English version
It's been 14 days since the last Power Up I did, so here I am doing another one!
The rewards for the last 7 days have been 11,141 SBD, and I'm very happy with that!
Lately I have more time at my disposal, so I'm trying to make at least one post a day on the community Italy trying to alternate posts about the crypto world and posts to participate in Italygame contests.
So here I am doing the usual Power Up.
First of all I trade SBDs with STEEMs in the domestic market. Today I set the order as follows: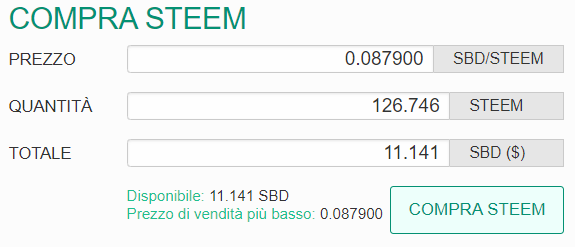 Once the order has been satisfied, I proceed to Power Up the traded STEEMs: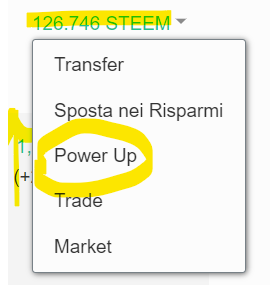 With this Power Up I have reached 1806 SP!