E anche questo lunedì facciamo Power Up!
Questa settimana sono stata ampiamente ricompensata dalla comunità Italy, vincendo sia il contest di The best post of the week sia di quello The best user of the week di italygame, e così ho deciso di contraccambiare facendo Power Up degli SBD che mi sono stati girati per la vincita, aggiungendo anche qualche SBD di ricompensa dei miei post!
Come al solito, accedo al mio wallet di Steemit, e nel mercato interno imposto il seguente ordine:
1-Scambio 12.984 SBD per
2-151.866 STEEM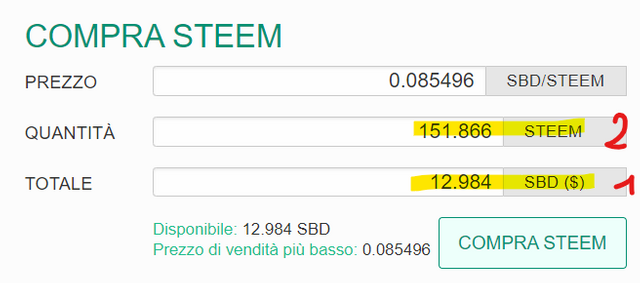 Fatto ciò, faccio Power Up degli STEEM ottenuti!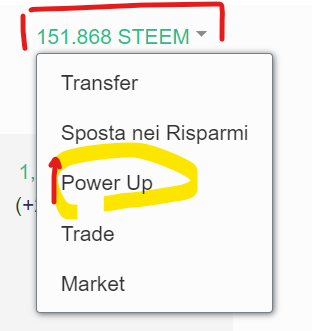 In questo modo ho raggiunto i 1507 SP!!

Questo Power Up mi consente anche di partecipare all'iniziativa 200% POWER UP!!
Che dire, una settimana di soddisfazioni e di guadagni!
Grazie per aver letto! Thanks for reading!