Versione italiana
Oggi vi spiegherò uno dei metodi per votare un Witness su Steeemit.


(image source: https://steem.com/)
Chi è un Witness?
Per Witness si intende un account che è delegato dagli utenti di Steemit a produrre blocchi nella blockchain di Steem ogni 3 secondi. Tutti gli utenti di Steemit possono votare per al massimo 30 Witnesses.
Alla pagina https://steem.com/faq/ troverete altre descrizioni più dettagliate sulla blockchain di Steem.
Come votare un Witness
Per votare un Witness io utilizzo questo metodo.
1- Dalla pagina https://steemitwallet.com/ faccio login al mio wallet di Steemit


2-Clicco sull'icona del menù a destra


3-Da qui scelgo la voce "Vota per i Witness"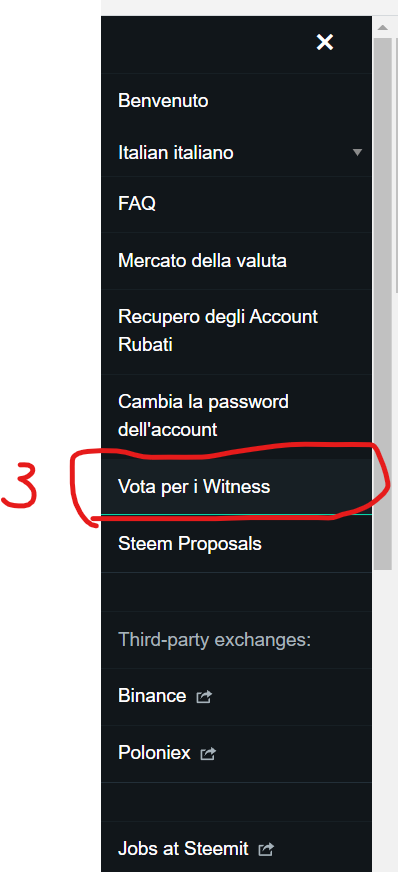 4-Da qui si apre la pagina dello Steemit wallet per poter votare i Witness.
Si hanno a disposizione 30 voti. Io ne ho ancora 29 da dare, perchè ho già votato per @italygame come Witness!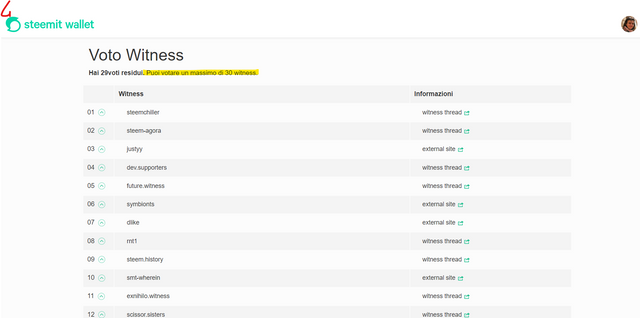 5-Scelgo un nuovo Witness da votare, e scelgo @etainclub, perchè utilizzo la sua App "PlaySteem" e desidero che il suo progetto possa svilupparsi. Per cui sulla freccia e procedo con il voto.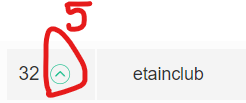 6-Approvo la transazione ed ecco fatto: ora ho votato per due Witness di Steemit!

---
English version
Today I'm going to explain one of the methods to vote for a Witness on Steeemit.


(image source: https://steem.com/)
Who is a Witness?
A Witness is an account that is delegated by Steemit users to produce blocks in the Steem blockchain every 3 seconds. All Steemit users can vote for a maximum of 30 Witnesses.
At https://steem.com/faq/ you will find more detailed descriptions of the Steem blockchain.
How to vote for a Witness
To vote for a Witness I use this method.
1- From the page https://steemitwallet.com/ I login to my Steemit wallet


2-Click on the menu icon to the right


3-Click on the item "Vote for Witness".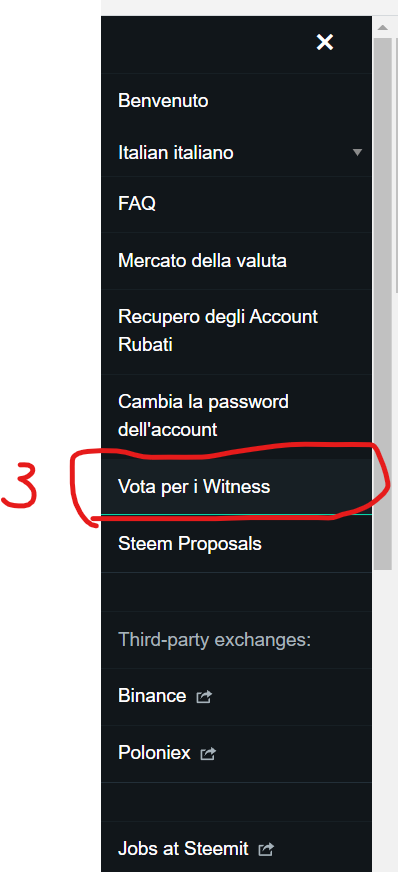 4-This opens the Steemit wallet page so you can vote for Witness.
You have 30 votes available. I still have 29 to give, because I already voted for @italygame as Witness!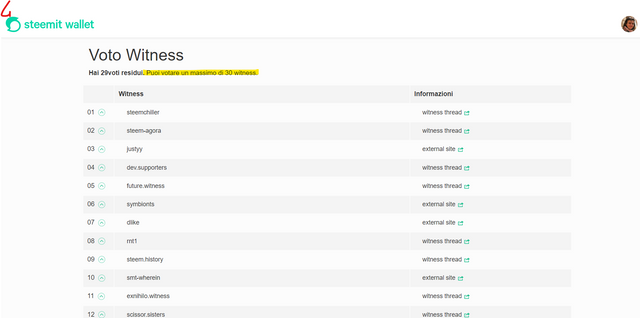 5-I choose a new Witness to vote, and I choose @etainclub, because I use his App "PlaySteem" and I want his project to develop. So on the arrow and I proceed with the vote.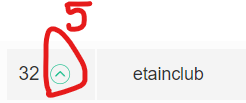 6-I approve the transaction and that's it: I have now voted for two Witness by Steemit!

Grazie per aver letto! Thanks for reading!