IT
Ho configurato il nuovo wallet di Brave importando il mio portafoglio Metamask.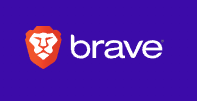 (image source: https://brave.com/)
Per sapere qualcosa in più sul wallet Brave vi lasci il link al mio ultimo post a riguardo.
Per configurare il Brave wallet seguire importando il portafoglio Metamask seguire i seguenti step:
cliccare sull'icona in alto a destra del portafoglio e fare clic su INIZIA


Da qui si aprirà la pagina dedicata al portafoglio brave. Fare clic su "Importa da Metamask"


Inserire la propria password del portafoglio Metamask

Impostare una password per il Brave wallet

Confermare la password per il Brave wallet

Cliccare su "Importa"


Da qui si aprirà nuovamente la pagina del vostro portafoglio dal browser Brave, questa volta con l'accesso al portafoglio eseguito.


E' possibile visualizzare il wallet anche cliccando sull'icona a forma di portafoglio in alto a destra. Da qui sono visibili subito 3 funzionalità per questi token, che sono "Acquista", "Invia" e "Swap".

Conclusioni: utilizzando Brave ho voluto provare anche questa funzionalità. Credo che ancora il wallet di Brave sia all'inizio della sua potenzialità. Probabilmente lo userò di più quando verranno integrate le app di Solana nel Brave browser.
---
EN
I set up the new Brave wallet by importing my Metamask wallet.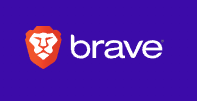 (image source: https://brave.com/)
To know more about the Brave wallet I leave you the link to my last post about it.
To configure the Brave wallet follow the steps below to import the Metamask wallet:
click on the top right icon of the wallet and click on START


This will open the page dedicated to the brave wallet. Click on "Import from Metamask".


Enter your Metamask wallet password

Set a password for the Brave wallet

Confirm the password for the Brave wallet

Click on "Import".


This will open your wallet page from the Brave browser again, this time with the wallet logged in.


You can also view the wallet by clicking on the wallet icon in the top right-hand corner. From here you can immediately see 3 functionalities for these tokens, which are "Buy", "Send" and "Swap".

Conclusions: using Brave I also wanted to try this functionality. I think that Brave's wallet is still at the beginning of its potential. I will probably use it more when the Solana apps are integrated into the Brave browser.