Greetings Everyone!!
Rainbows are one of the amazing sceneries that nature can produce. They are hard to come by and I got lucky while I was on the way home from a day outing. The lighting was fading quickly as it was around 06.30 pm. I quickly took some shots from my iPhone 11. This was the one I like the most.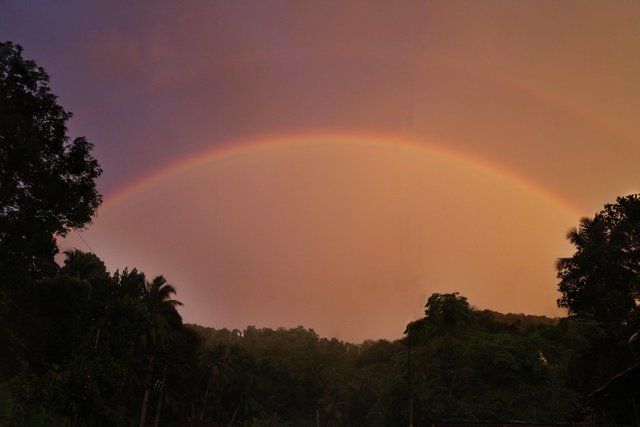 Rainbow at dawn
There are two rainbows, but the top one is hardly can see. With greener surroundings rainbow looks like a crown to the environment. I propose this photo for the 67° week of the best photo.
Location: Kithulgala, Sri Lanka.
what3words: ///proliferated.panoramic.scavenger
Have a colorful weekend to everyone!
Ciao!