[ITA]
Ciao a tutti!!
Dopo poco meno di due settimane dal lancio dello store con i prodotti a marchio I Love Italygame, abbiamo voluto fare alcune modifiche al logo e soprattutto aggiungere un particolare molto importante.
Ecco a voi la nuova grafica!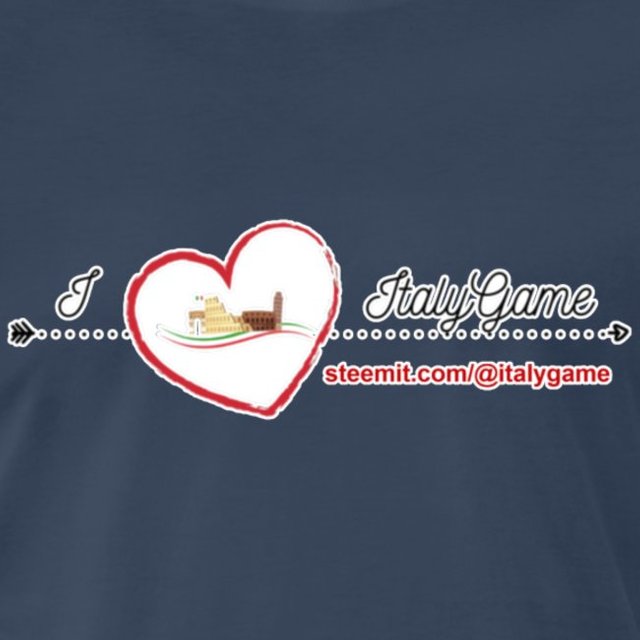 Avevamo notato che nella versione precedente, il logo e la scritta risultavano poco visibili su sfondi dai colori scuri.
E così, grazie al prezioso aiuto di Tino @famigliacurione, abbiamo aggiunto un contorno bianco che esteticamente rende il logo ancora più bello e inoltre fa sì che sia visibile su qualunque tipo di sfondo.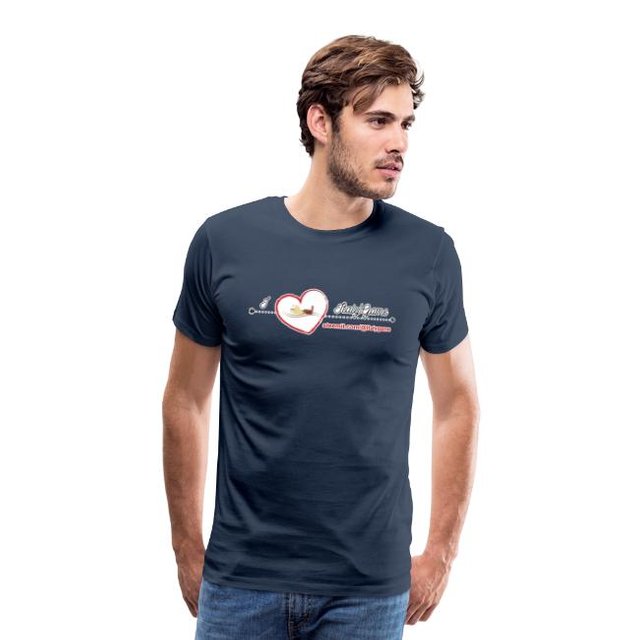 C'è poi un altro particolare che abbiamo aggiunto...in linea con quello che avevo voluto sottolineare nel post di presentazione.
Da quando abbiamo iniziato quest'avventura sappiamo bene che l'obiettivo di tutti noi, dal Team Steemit al Team Italygame passando per la Community Italy, è quello di portare Steemit ad essere una piattaforma quanto più possibile conosciuta, utilizzata e diffusa.
Non potendo usare il logo Steemit, coperto da copyright e di proprietà di Steemit Inc., abbiamo pensato di riportare in maniera generica il link alla pagina di @italygame.



Credo possa essere una novità interessante, in quanto chi non conosce Steemit e la nostra comunità, digitando quell'indirizzo, atterrerà direttamente sulla nostra pagina e potrà subito orientarsi, chiedere informazioni, supporto o leggere ed iniziare a partecipare alle nostre attività.
Era davvero necessario fare queste modifiche prima di far partire il contest che avrà il nostro store online come protagonista.
---
Intanto vi lascio qui il link, fatemi sapere cosa ne pensate della nuova grafica. Ogni consiglio, idea, suggerimento sarà accettato e preso in considerazione.
---
---
Ciao a tutti e a presto!!
Girolamo

---

---
[ENG]
Hello everyone!!
A little less than two weeks after the launch of the store with I Love Italygame branded products, we wanted to make some changes to the logo and above all add a very important detail.
Here we have the new graphics!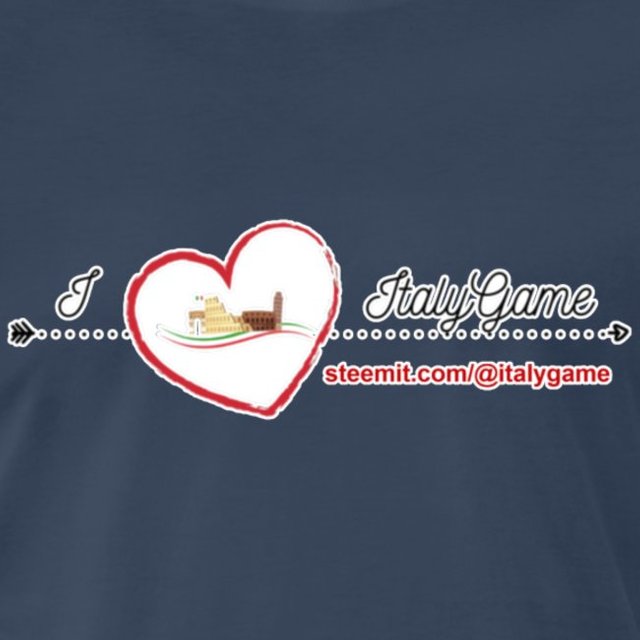 We had noticed that in the previous version, the logo and the writing were not very visible on dark colored backgrounds.
And so, thanks to the precious help of Tino @famigliacurione, we have added a white outline that aesthetically makes the logo even more beautiful and also makes it visible on any type of background.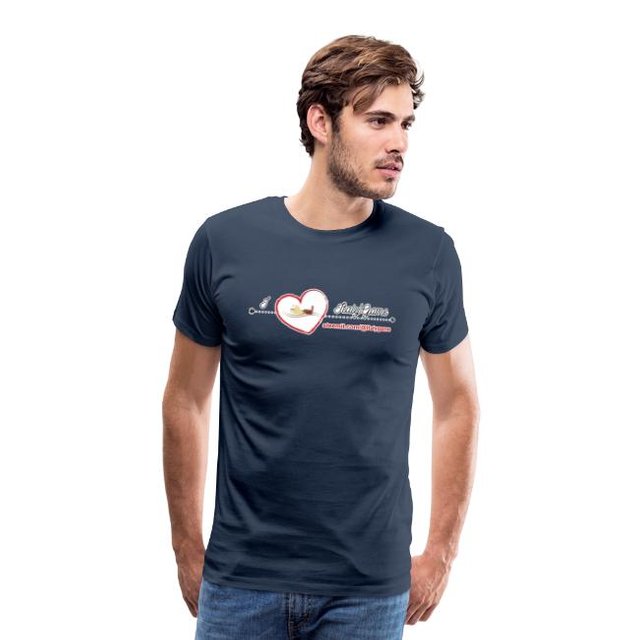 Then there's another detail that we have added...in line with what I wanted to underline in the announcement post.
Since we started this adventure, we know well that the goal of all of us, from Steemit Team to Italygame Team through Italy Community, is to bring Steemit to be a platform as well known, used and widespread as possible.
Not being able to use the Steemit logo, copyrighted and owned by Steemit Inc., we decided to put a link with a generic font, that brings to the @italygame page.



I think it could be an interesting novelty, as those who do not know Steemit and our community, by typing that address, will land directly on our page and can immediately orient themselves, ask for information, support or read and start participating in our activities.
It was really necessary to make these changes before starting the contest that will have our online store as the protagonist.
---
Meanwhile, I leave you the link here, let me know what you think of the new graphics. Any advice, idea, suggestion will be accepted and taken into consideration.
---
---
Bye everyone and see you soon!!
Girolamo

---

---