I love climbing mountains. I know it is really hard to get to the top but once I am there, it is so worth it. Since I got an ACL reconstruction, I only tried to do small and short mountain hikes. So I thought it was time to challenge myself with a real hard one. The one I will remember until the end of my life.
That's why I chose Mt Taranaki which is a New Zealand's most perfectly formed volcano. It is around 120,000 years old and last time it was erupted in 1775 (Src). Standing at 2518 m high, Mount Taranaki summit track is a real challenge and dangerous to climb. So for non-mountaineers like me, the best time to climb the mountain is during January to March when there is little snow and ice except in the crater.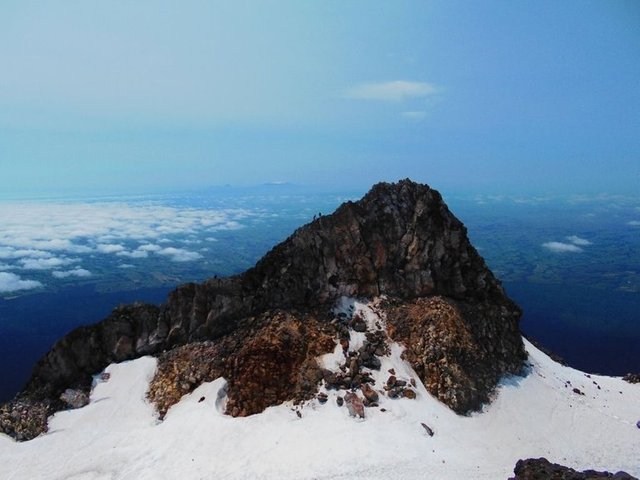 My partner and I decided to do it during our long holiday between Christmas and New Year in New Zealand, so we have time get prepared and improve our fitness.
If you want to climb to the summit, you can do it within 8 – 10 hours but we wanted to take our time and enjoyed the hike, so we did it in 2 days.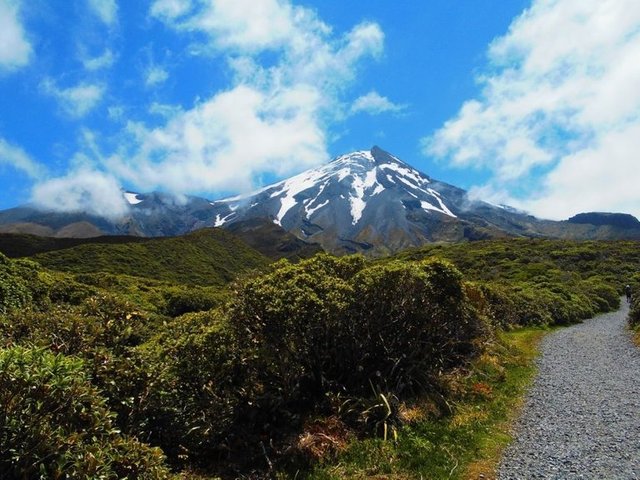 Mt Taranaki from the car park
We left on Tuesday the 31st, driving from Wellington to Egmont National Park, in the center of which is Mt.Taranaki. With short breaks along the way, we made it to the parking lot on the Stratford Plateau by noon. We stopped in the car park for a quick picnic lunch and then put our backpacks on our shoulders and began our journey.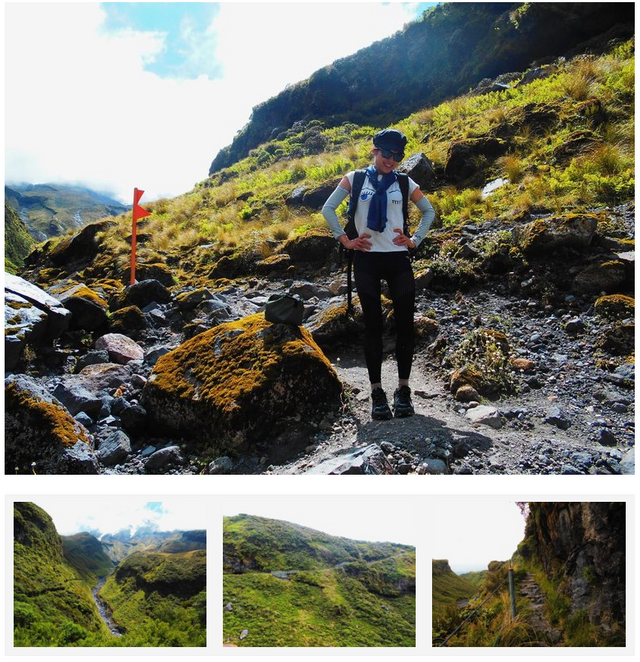 Our first stop was after an hour of walking, on an off-season ski slope. There is a beautiful ski lodge there and I wish we would have booked to stay for one night. We met a group of people and had a quick chat with them. It turned out they went for a long hike (4 to 5 days) around Egmont National Park, they didn't do the summit this time but warned us about the difficulty of this volcano. Their advice was it's best not to do it in a bad condition.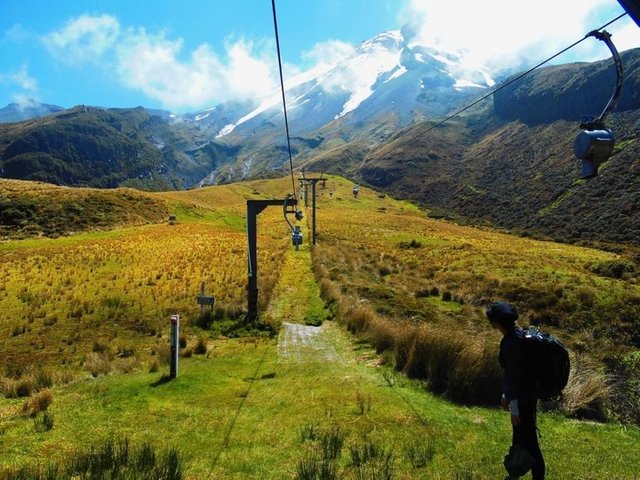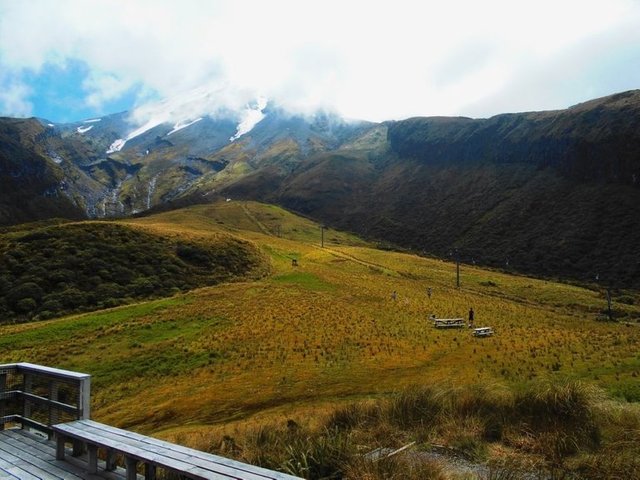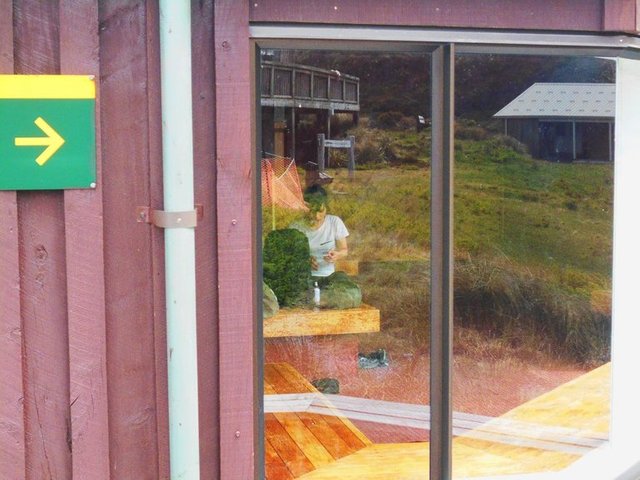 Continuing on the path for another hour and a half, we skirted the sides of the mountain and followed a slight upwards slope through moderately dense vegetation. This part is quite challenging for me as we had to carry our big backpack and climb on a narrow pathway. My partner already carried most of the stuff but somehow, I still feel very tired. We met several people on the way, had a quick chat with them and they wished us good luck.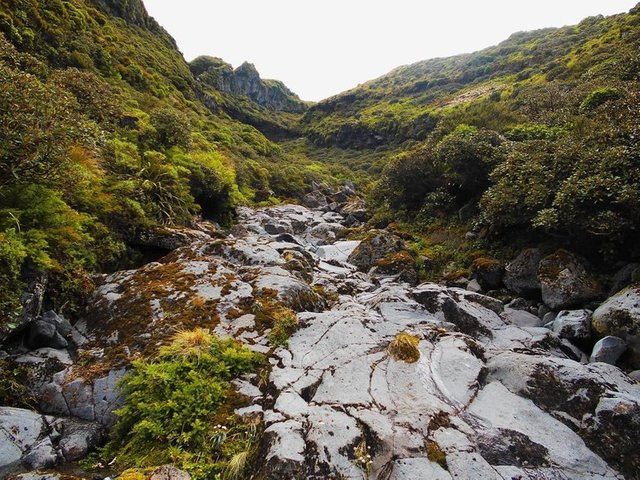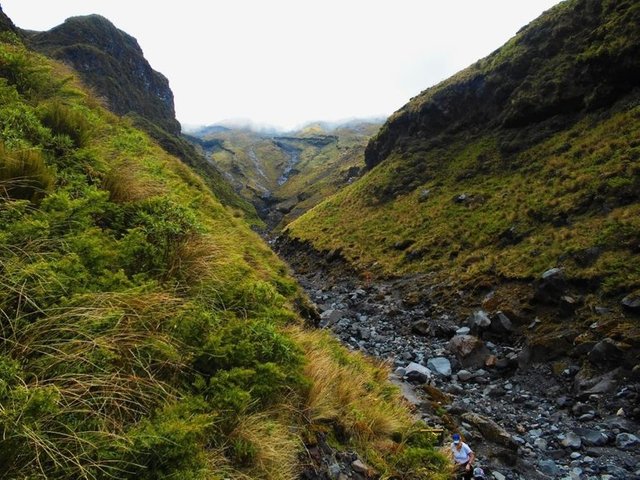 We finally arrived at the Tahurangi cabin, a private complex (we had previously booked the stay) with very good facilities for a mountain hut. It has a small shower room and a good kitchen. I didn't expect we have all of that in a mountain hut.
We celebrated the new year with a plate of rice, tuna and vegetables, and a red wine: a Trapiche Malbec chosen by my partner. The first day had been very demanding, between driving long hours on the road and climbing with the weight of provisions on our back. So we decided to go to bed at 10pm as we wanted to wake up early on the next day and enjoy the view of this mountain. However, there was a group celebrating NY during the night so we both couldn't sleep very well.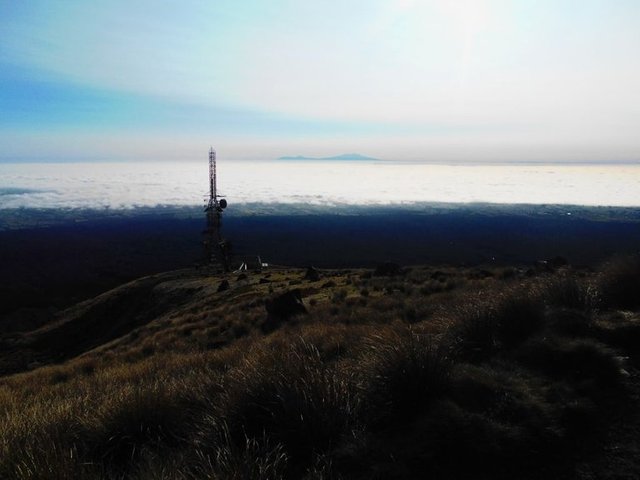 Next morning view to the silhouette of the Ruapehu mountains , on which we were working in the Whakapapa ski center, and also its neighbor, Ngauruhoe.
With less weight and more time, we made it to the summit the following morning. We crossed a gully and then proceeded up a steep staircase.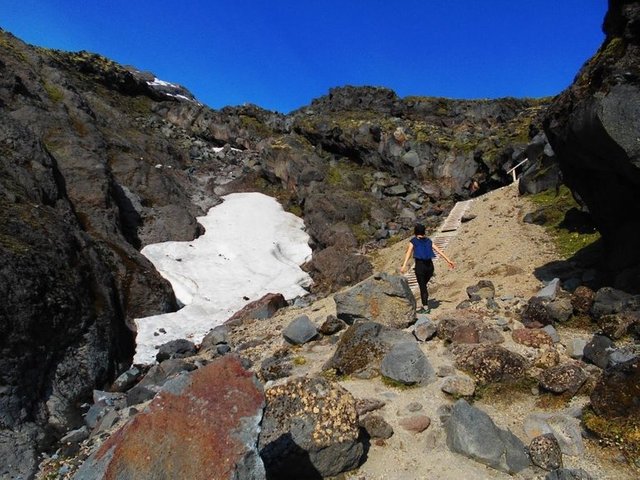 Then the worst part of all, the shoulder of the mountain, in which each step is very difficult. Our shoes kept sinking dust and rolling pebbles. This is the part that will slown you down and on the way back I had difficulty to even stand up.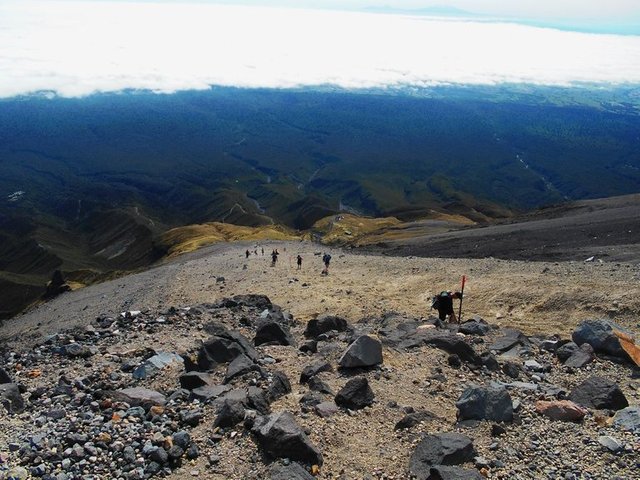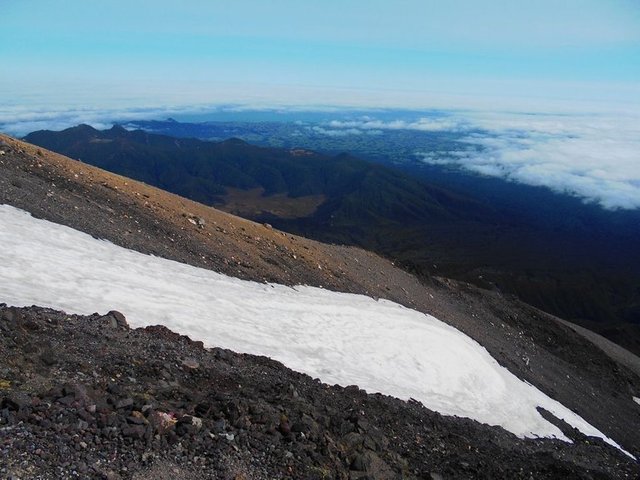 Once that was over, there was a last stretch of almost vertical ascent through solid rocks, until reaching the central crater, covered with snow. I am not afraid of heights, but this part was scary to me. I had to hold on the rock tight to not fall down.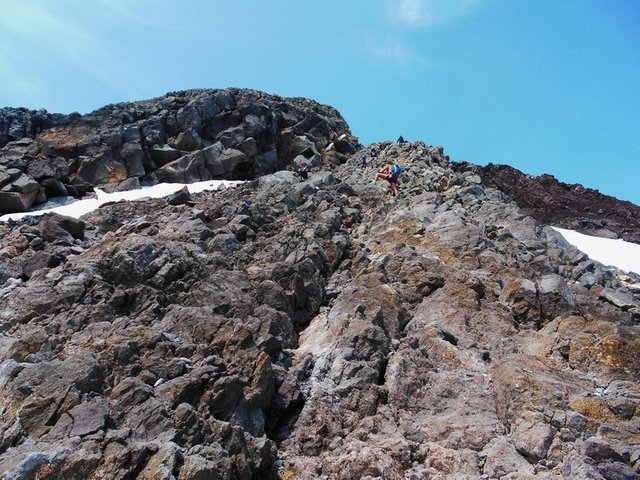 And finally…. the top! The summit has two peaks close to each other, the one seen in the photo is " the fang ", and we photographed it from the opposite (I don't know the name).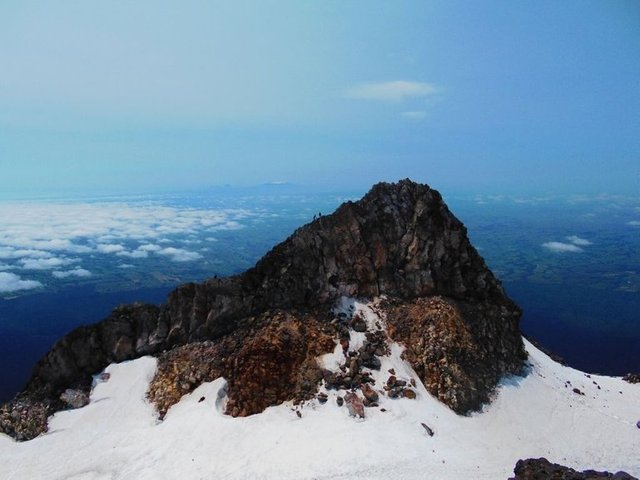 Then the tortuous descent began, being already quite tired. The shoulder of the mountain with its rolling edges was very hard, in which I fell every so often, almost every step. I stood up and then fell down. To top it off, a wind rose and pushed us down. Fortunately we did not hurt ourselves, and the rest of the section was easier but still hard on our knees.
We stayed at the lodge for one more night and the next day we went back to Wellington with our sore legs but feelling happy because our first challenge the New Year was done.
Thank you for reading my post. I hope you have a wonderful day.
P/S: All the photos in this post were taken by my partner - Gus. Thank you so much my love.