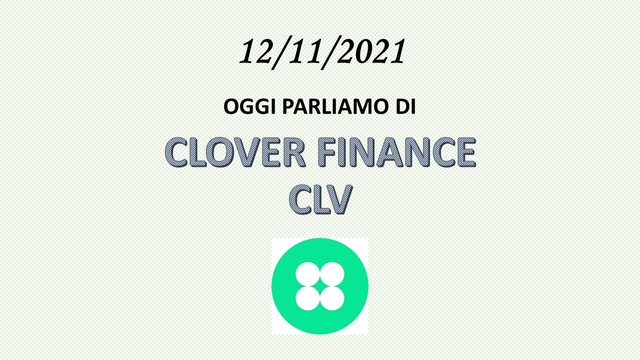 Clover è una piattaforma blockchain che serve come aiuto agli sviluppatori per creare le app decentralizzate.
Si basa su Polkadot e grazie alla compatibilità fra le varie blockchain supporta diversi ambienti per lo sviluppo delle dApp.
Le dApp implementate su Clover, collegandosi a più blockchain in parallelo, hanno maggiore velocità ed efficienza; gli utenti possono anche scaricare Clover Wallet per iOS, Android o Chrome per la gestione di fondi e per interagire con le dApp.
CLV è il token nativo di Clover e viene utilizzato per pagare le commissioni e gli incentivi degli utenti che partecipano allo staking. Questo token è compatibile fra le varie blockchain, grazie al Clover Bridge e consente di spostare velocemente i fondi fra blockchain diverse.
Clover è creata su Substrate , questo consente la compatibilità con le precedenti versioni di Ethereum.
Oggi 12-11-2021 Clover vale 1.20 $ e questo è il suo grafico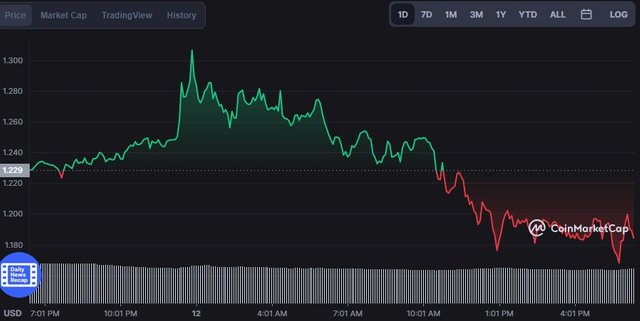 Considerando la continua evoluzione delle dApp potrebbe essere interessante accumulare un po' di questo token
Questa naturalmente è una mia opinione personale che non deve influenzare nessuno.
Ringrazio CoinMarketCap per il grafico che ho utilizzato
[ENG]
Clover is a blockchain platform that serves as an aid for developers to create decentralized apps.
It is based on Polkadot and due to compatibility between various blockchains it supports different environments for dApp development.
By connecting to multiple blockchains in parallel, dApps deployed on Clover have greater speed and efficiency; users can also download Clover Wallet for iOS, Android or Chrome to manage funds and interact with dApps.
CLV is Clover's native token and is used to pay commissions and incentives to staking users. This token is compatible across blockchains, thanks to the Clover Bridge, and allows funds to be moved quickly between different blockchains.
Clover is created on Substrate , this allows compatibility with previous versions of Ethereum.
Today 12-11-2021 Clover is worth $1.20 and this is its chart
GRAPHIC.jpg](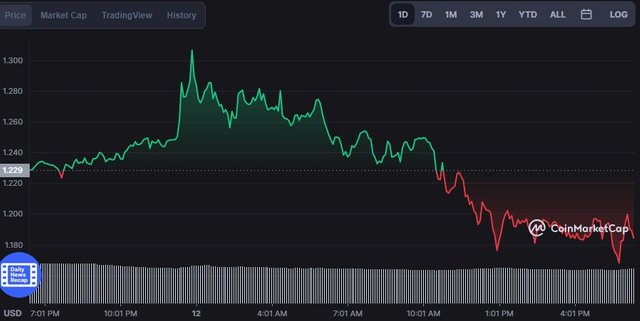 )
Considering the continuous evolution of dApps it might be interesting to accumulate some of these tokens
This of course is my personal opinion that should not influence anyone.
I thank CoinMarketCap for the chart I used