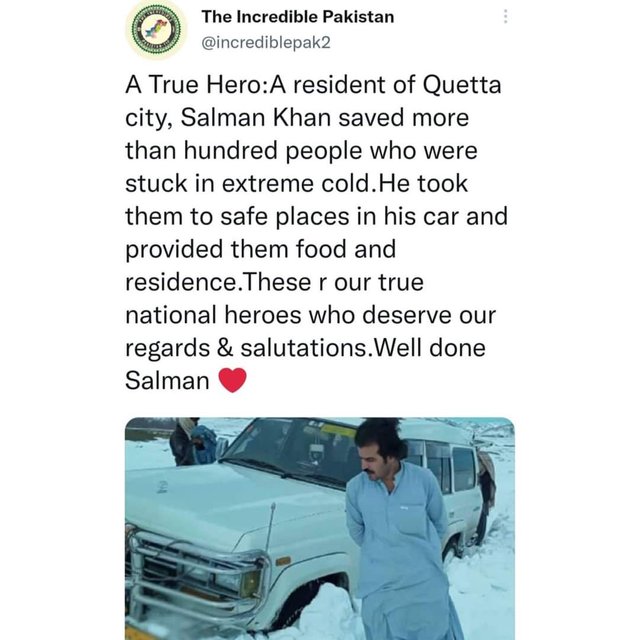 Eng
Yesterday all of pakistani nation know that in tourist place muree 22 tourist were died there who is responsible of this deaths .
If the machines had been cleaning the road at the same time, there would not have been any casualties in Murree. In previous years, it has been snowing much more than this. In 2016, there was snowfall up to Margalla and more tourists have been dying.
But our intellectuals have started the same victim blaming. Why did people leave the house ... to see the weather. Etc etc
Now people will die in the snow to see the snow or will go in June or July ???? There was no K2 or Kargil that feared landslides or blizzards. They paid taxes on petrol, tolls, taxes on car tokens. They had the right to have the road opened and given a way to get to their destination.
These people went to the right place at the right time but were killed by the wrong rulers.
Italian
Se le macchine avessero pulito la strada contemporaneamente, a Murree non ci sarebbero state vittime. Negli anni precedenti ha nevicato molto di più. Nel 2016 è nevicata fino a Margalla e sono aumentati i turisti moribondo.
Ma i nostri intellettuali hanno iniziato ad accusare la stessa vittima. Perché la gente usciva di casa... per vedere il tempo. ecc ecc
Ora la gente morirà nella neve per vedere la neve o andrà a giugno o luglio ???? Non c'era K2 o Kargil che temeva frane o bufere di neve. Pagavano le tasse sulla benzina, i pedaggi, le tasse sui contrassegni delle auto, avevano il diritto di farsi aprire la strada e dare loro un modo per arrivare a destinazione.
Queste persone sono andate nel posto giusto al momento giusto, ma sono state uccise dai governanti sbagliati.