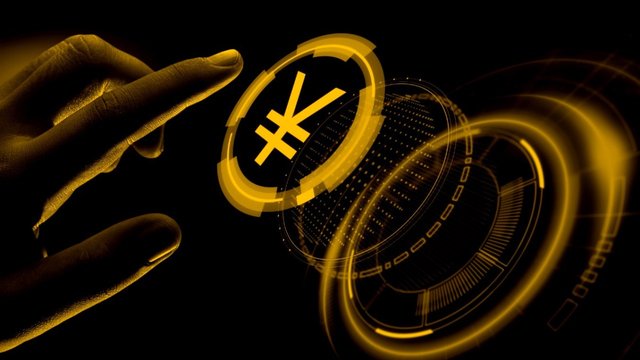 The Chinese are making more and more payments with the digital yuan, the country's official digital currency


China's JD.com has sold $ 48.5 billion for Singles' Day. Alibaba, in turn, sold $ 90.5 billion on the same occasion. In total, $ 119 billion in sales. This does not surprise me, China being a big country and therefore with numbers to match. And I don't even know if the sales refer to Singles Day, usually November 11, or to a longer period.
Just as in our country, Holy Black Friday has not been a single day except few on line stores, so in Chinese Singles Day is not a single day. JD.com had these promotions between October 31 and November 11. That's not important. What I find very interesting is that it was the first time that the digital yuan was widely used.
The digital yuan is a kind of official alternative of the Chinese state to cryptocurrencies, which it has recently banned. The digital yuan, abbreviated eCNY or DCEP, was created about 8 years ago and, after a long period of testing, was officially launched in April 2021. It is an official currency in China.
The system is somewhat similar to that of cryptocurrencies. eCNY is a digital currency and so you need a digital wallet for them, an encrypted and access-protected wallet. An article from the end of September says that there are over 20 million digital wallets.
A little for a population of 1.4 billion people, but the percentage still means 1.4%, which seems to me a good adoption rate for a very new, very niche concept, in a country where many of those Hundreds of millions of people live in rural areas and not far from poverty.
I doubt that 1.4% of Italians have digital wallets and cryptocurrencies, for example. That would mean that 850,000 Italians use crypto on a regular basis. Hard to believe.
By the end of September, the volume of digital yuan transactions had exceeded $ 5 billion. A lot? Little bit? I don't know, we don't have a similar reference for comparison. I will say that, for the period April-September to which that figure refers, it looks good.
On Singles Day, both JD.com and Alibaba accepted payment in eCNY. It appears that more than 100,000 people have paid using digital currencies. Why did China make this digital currency?


The conditions are ripe for digital currencies, which can reduce operating costs, increase efficiency and enable a wide range of new applications The Governor of the Chinese Central Bank


So digital currencies have a utility and usage scenarios and even the largest economy in the world says that through the voice of a top official? Shocking!
Okay, I don't think that's why China made its own digital currency. That is, of course, the explanation is essentially the above: digital currencies are more efficient in use and new technologies are a disruptor even in this area. China is such a big country that any economy, any efficiency of the payment system is cascading to very large numbers.
eCNY is effective. You can pay quickly by scanning a QR code at any participating store. Moreover, it does not require a data network for a certain type of transaction. Two people can exchange eCNY by touching their phones and that's it, and mobile phones are everywhere now. eCNY is not yet open to tourists, but imagine what an advantage it would be if you, as a tourist, did not get there looking for a currency exchange, but converted some of your own coins into eCNY in your wallet electronic that you can use in most stores. China has the potential to receive tens of millions of tourists annually. This digital currency would really make things simple.
In practice, however, I think the authorities' reason was different. You better control the population if you can enter their house to check how much money they have in their wallet, if you can see their money in the bank and block those accounts and if you forbid them to leave the country with a lot of currency. No one can run away with money, so to speak. But with Bitcoin, where are the transactions anonymous? Any Chinese can have 200 bitcoins that no one knows anything about and that they can access at any time from another country.
China has banned traditional cryptocurrencies because they could not be controlled. The digital yuan can be controlled. It is made by the state bank, it is initially linked to a real bank account, I am sure that the technology on which it is based (no idea what technology they chose, maybe a kind of blockchain) is under the control of the authorities and they have reserved enough access ways to see the movement of this currency.
Info Sources:
$9.5 billion spent using Chinese central bank's digital currency - official
Image Sources:
Mastercard in Talks With China's Central Bank in Push To Support Digital Yuan: Report
YouTube Sources:
How China's digital yuan works