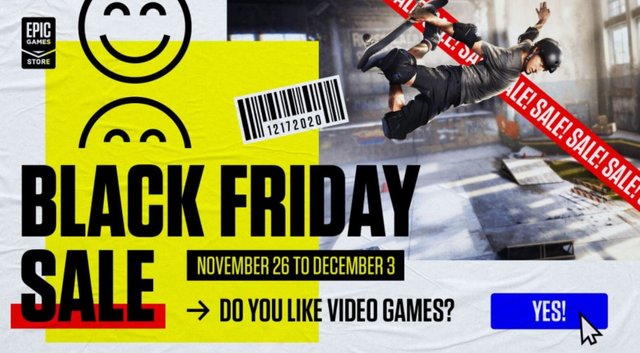 Epic Games Store has launched the Black Friday discounts, now available through this digital distribution service. Thus, until November 30, 2021, on the Epic Games Store you can find a selection of titles that benefit from reduced prices by up to 75%.
The Black Friday offer of the Epic Games Store includes new games, which benefit from the first discounts so far: Far Cry 6, from Ubisoft, is available with a 17% discount compared to the original price, Kena: Bridge of Spirits is available at a reduced price by -10% compared to the initial price), and Back 4 Blood and Crysis Remastered Trilogy benefit from reduced prices by 30% and 20% respectively. Last but not least, the recently launched Riders Republic enjoys a 25% discount.
There are also very advantageous offers from a financial point of view, such as Deponia: The Complete Journey, Rayman Origins, Among Us, Sherlock Holmes: The Devil's Daughter, Batman Arkham Knight or Tom Clancy's Ghost Recon Breakpoint at prices reduced by 25-40%.
The full catalog of Black Friday discounts on the Epic Games Store can be found here: www.epicgames.com, and the offers will be valid until November 30, 2021.


Three free games offered by Epic Games Store.


In addition to Black Friday discounts, the Epic Games Store still offers free PC games on a weekly basis. Thus, until November 25, 2021, you can claim the games Guild of Dungeoneering, KID A MNESIA EXHIBITION and Never Alone, the complete instructions for this operation are also available on their site.


The game that allows you to win bitcoin, developed by the creators of Pokemon Go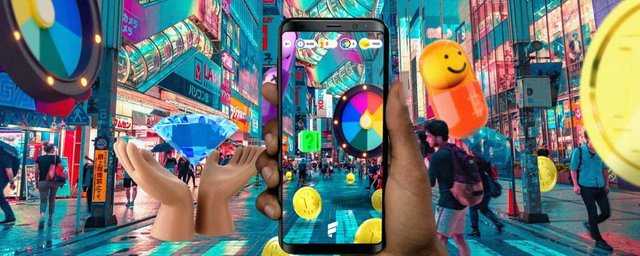 A game that allows users to win bitcoin while walking on the street, was made by Niantic, the developer of the Pokemon Go phenomenon, for the Fold application.
The Fold game also uses augmented reality (AR). Players go and collect cryptocurrencies by breaking blocks. They appear every 10 minutes at a distance of 30 cm - 15 meters from the player. When they come across such an item, users click on it and a puzzle appears. After completing it, they are rewarded with virtual coins.
Players must avoid various obstacles in the game, such as poisonous pills that can eliminate the bitcoin won so far.


Bitcoin, just a game?


The Fold AR experience is now in beta. The final version will be available sometime in 2022. Then players will be able to trade, find and hide bitcoin around the world. Merchants will be able to make special offers for community members. Inattentive players can lose accumulated virtual coins.


We believe that Bitcoin is really just a game, wrote on the official blog, the CEO of the Fold application. There are already millions of people around the world playing this game every day, he added.


Fold AR can already be accessed via the Fold app for iOS and Android. It allows users to earn bitcoin when making card payments.
Image Sources:
Epic Games Holiday Sale 2020 | Epic Coupon Explained | Mystery Game | Double Steam Key Giveaway
Guadagna Bitcoin giocando in AR con l'app di Fold