---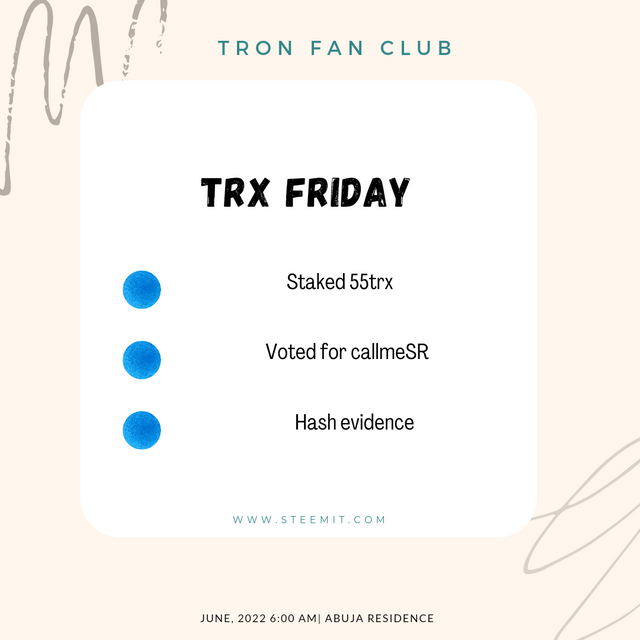 Image made using canva
---
Introduction
Week 13 of the great dip and the dippidity is still strong it doesn't look to be stopping anytime soon and it's becoming worrisome but nonetheless during this hard times we still believe in the principles of steem and hence we would still engage in crypto related activities such as staking and powering up regularly.

The implication of staking Tron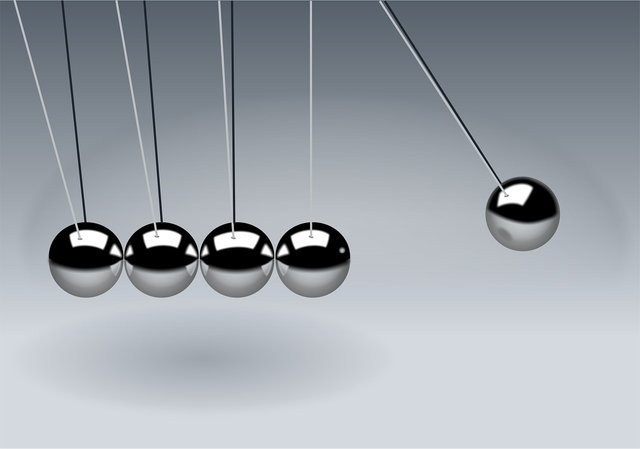 I am trying to be consistent in my Tron staking by staking a fixed amount each week for the better future.
Tron token is Soo important as it helps stabilise the price of the Tron token, if everyone where to be selling Thier token every week it would see the price of Tron reduce drastically thats why it is beneficial to always stake our Tron.
When I started staking my Tron I had only 30 trx but over the week we have seen the price grow significantly now I have close to 500 staked Tron hopefully by next week I would reach the 500 mile stone.
---
---
My trx staking
---
---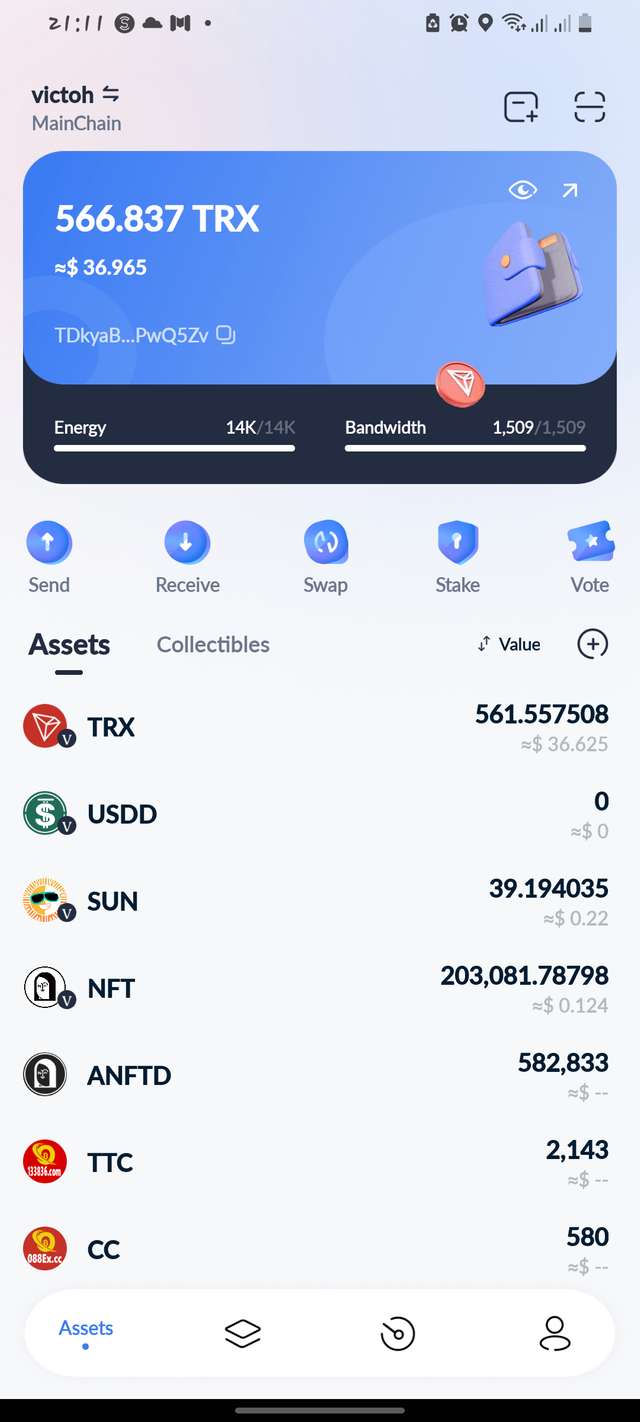 -Step 1: I Logged in my TronLink wallet and clicked on stake
---
Step 2: I selected the amount in which I wish to stake then clicked on next step and I was taken to a new page to confirm my wallet address and when that is done I clicked on I confirm my TRX will be frozen for 72 hours and I clicked on confirm.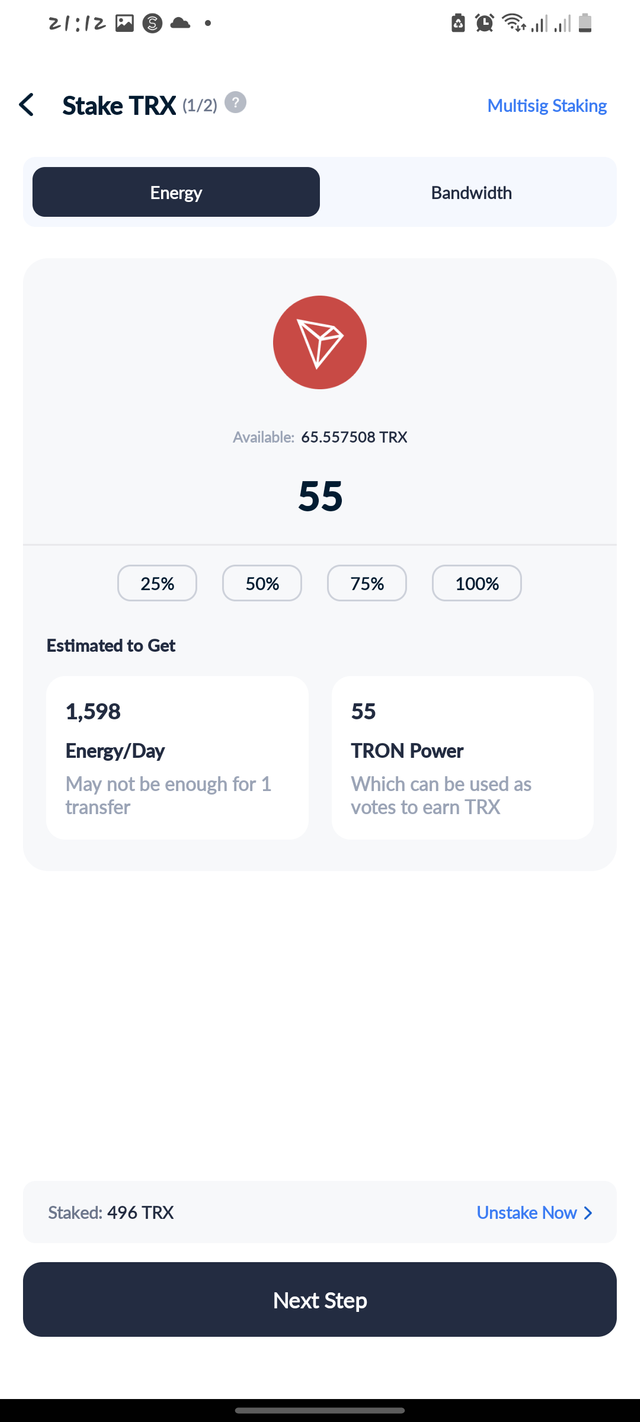 I am trying to have a steady number for which I would be staking just as last week I staked 55 this week I will also stake 55.
You can see my staking post from four weeks back.
---
Hash receipt
---
e7ad9e5a8594b57c47ea410e2a82b0a093834d6f1c0a96197cbd2d0d702cc301
---
---
Voting super representatives
---
---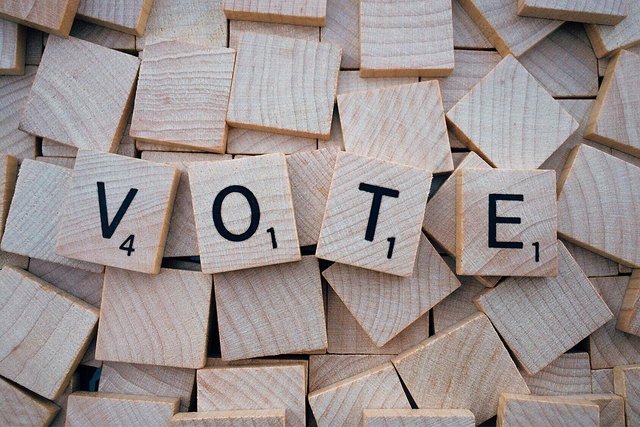 Another important thing we must do is voting for super representative, we can only vote for super representatives when we stake our trx, that being said I will now use my 55 staked trx to vote for any super representatives of my choice
---
Here is how you vote for super representatives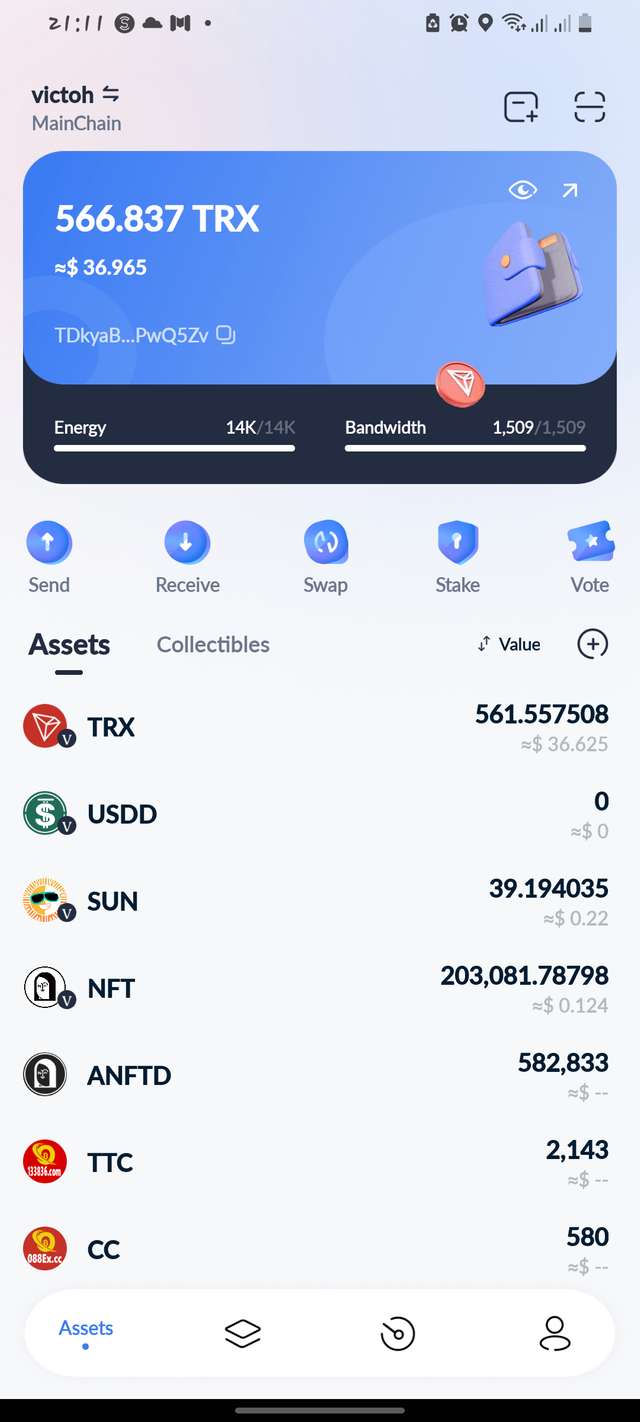 First step would be click on vote.
---
On this page you would be presented with a list of super representatives to choose from, each offers a different roi for your vote
---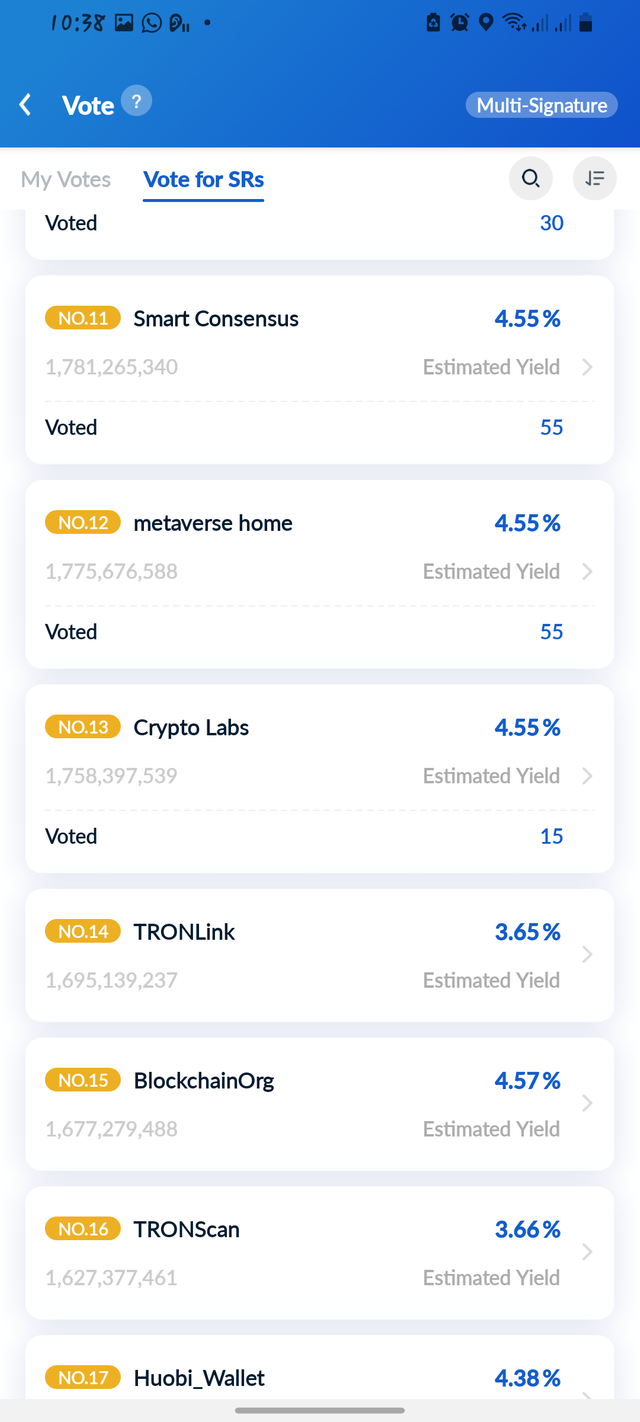 This week I have chosen to use give my 55 vote to cryptolabs
---
hash reciept
---
b3c5fe71db3b68612290c7bd34471d8d35a3ecee99539d440c6aeca42ee26e89
---
| Total TRX | 566 |
| --- | --- |
| TRX staked | 55 |
| Total TRX staked | 551 |
| Energy gotten | 1598 |
| Total Energy | 15k |
---
---
conclusion
---
---
By constant staking we can build our trx balance just as we have built our steemit balance I am a strong believer in staking so I would keep staking.