The Green Metaverse Token
---
The token has been one of the most talked tokens by many individuals as it has shown a great percentage rise in the last few days since its listing on the #Binance Exchange. The token happens to be a metaverse token of the STEPN platform.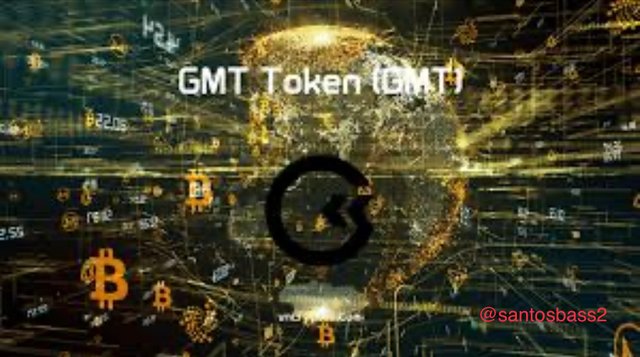 With this, we see numerous buy the gmt token on various exchanges to burn on the stepn app so as to access different features provided by thee stepn platform.
This features include;
Minting high quality sneakers

Upgrading high-quality gems

Participating in governance voting
---
Talking about the STEPN platform, it is web3 lifestyle app which offers fun social elements and gamification designs. This means the users can get equip with NFT sneakers, runing outdoors to earn GST and many others.
The manin founder of the STEPN is the famous Find Satoshi Lab which is an australian based finttech studiio.
---
Statistics on the GMT Token
---
The gmt token is listed #71 on the coinmarketcap based on its $1.613 billion market capitalization. The token has a current price of $2.6 and a total supply of 6 Billion gmt with 600 milllion already in circulation. We can see other statistics on the screenshot below.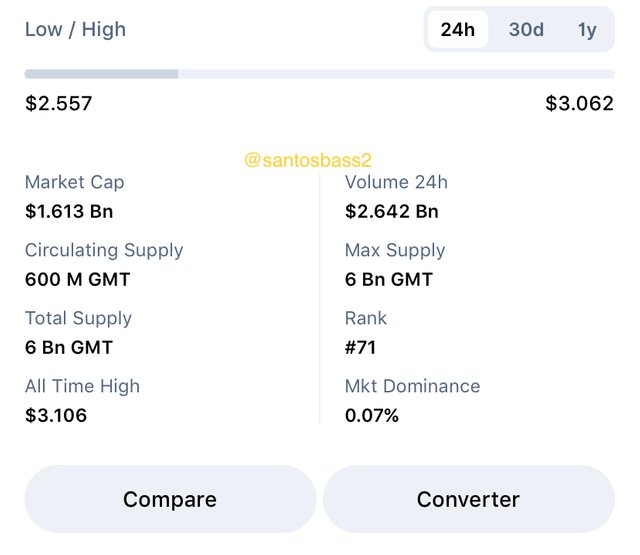 screenshot from coinmarketcap.com
---
Analysis on GMT Token
---
As said, the token has experience a great percentage rise over the last few days even though many tokens were faced with a lot fall of prices prior to the bearish run. The token has made a percentage rise of up to 251% in the past 7 days. We can see the formation of a perfect uptrend with higher highs and higher lows and currently in a higher low pooint.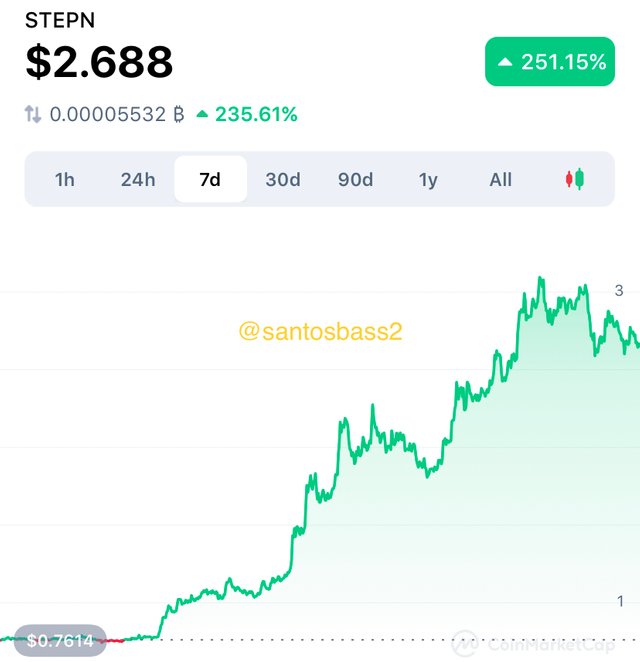 screenshot from coinmarketcap.com
On the 30 days formation, we see a steep rise which ranges up to a 1716% in the last days. This is quite a significant rise in this period.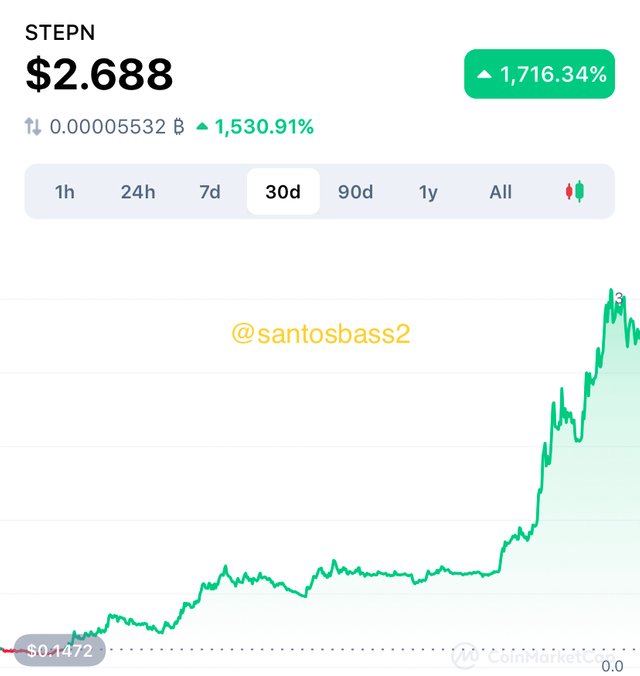 screenshot from coinmarketcap.com
---
Conclusion
---
With this high potential rise of the gmt token, I forsee it to make more bullish moves based on its use case as more and more users will keep engaging on the STEPN app and will need to purchase the gmt token to burn which actually cause the prices to keep surging to higher heights.