One of the advantages of cryptocurrencies is that you can easily spread your revenue or investment. There is nothing like a system that centers earnings, which is one of the many reasons I have grown to appreciate cryptocurrency. I am extremely happy to be a crypto user, and I encourage everyone who is not currently using cryptocurrencies to do so. In contrast to ponzi schemes and other unscrupulous operations, there is never a bad time to invest in cryptocurrencies.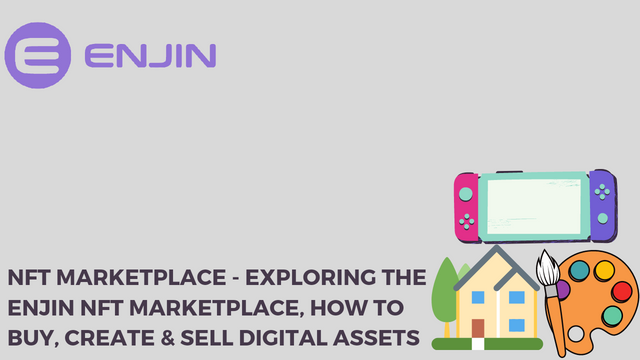 The reason we've seen cryptocurrencies become widespread is because of the opportunity for us to accomplish things differently while remaining on the same scale. Once again, the beauty of cryptocurrency is limitless, which is why new features are always being added to it while it continues to scale. It's all about the brain and the beauty.
The thing I like about cryptocurrencies is that no one knows what the future holds. You can wake up the next day and learn about something new. This demonstrates how adaptable cryptocurrency is, full of fantastic features and, if I must say, a game changer. Nobody expected Non Fungible Token (NFT) to become a part of the blockchain ecosystem, but it has now arrived and cannot be stopped. This all comes down to the definition of Non Fungible Token.
---
What Is Non-fungible Tokens
---
Non-fungible tokens is simple regarded as a one-of-a-kind digital assets that cannot be reproduced, replaced, or polarised. It must be documented in a blockchain in order to be declared successful. This is what proved its uniqueness and ownership.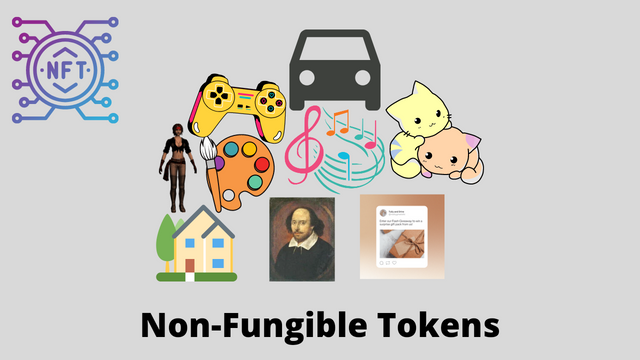 We can see from the above explanation of non-fungible tokens that they require the power of the blockchain to work, and the good news is that once you mint or buy a Nft, it cannot be replaced or polarized. NFT can be digital art, music, video, or even tweets. If you're an artist, I feel your time has arrived since you can now create digital art, convert it to NFT, and sell it.
---
Platforms To Mint, Sell & Buy NFTs
---
We have several platforms where NFTs can be mint, sell and buy. The largest is Opensea, which is an Ethereum-based platform. We also have Rarible, Enjin and many more.
I'll be discussing about Enjin NFT marketplace, how to buy, and sell your NFTs.
---
Enjin NFT Marketplace
---
Enjin NFT marketplace is an ethereum-based platforms that allows users to buy, mint and sell Nft digital assets or tokens. The native coin Enjin was created in 2018, users especially game developer uses this platform to create digital items which can be sold.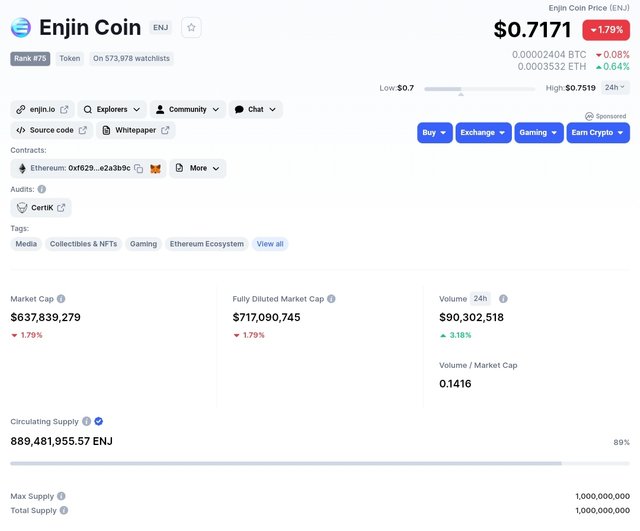 The Enjin token (ENJ) is currently trading at $0.7171, with a market capitalization of $637,839,279 and a 24-hour trading volume of $90,302,518. According to CoinmarketCap, the token is ranked #75, with a total supply of 1,000,000,000 ENJ and 889,481,955.57 ENJ currently in circulation. ENJ recorded an all-time high of $4.85 in November 2021, while the lowest price was $0.01562 in July 2020.
---
The Enjin NFT Marketplace Homepage
---
Visit Enjin, the interface shows the tradeable NFTs, the most recent bid for such NFTs, the remaining auction time, and other pertinent information on the marketplace. The below image is a screenshot of the marketplace interface.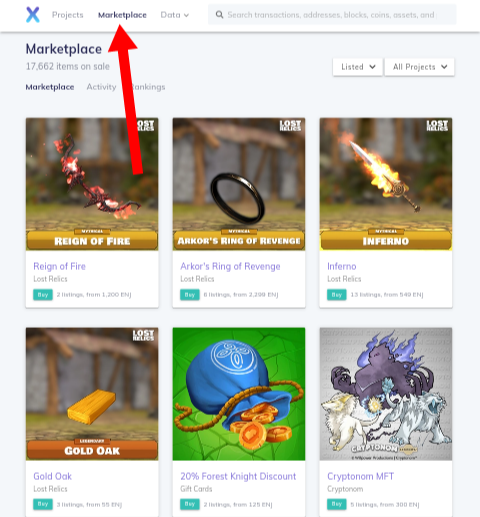 ---
The Cost Of Transacting On Enjin NFT Marketplace
---
Whenever you decided to transact (buy or sell) on the Enjin NFT Marketplace, you will be charged a commission, this is typically a deductible percentage which is added to the overall transaction cost.
Furthermore, you can also use some centralized payment method like your credit card or PayPal to transact on the Enjin marketplace.
---
Buying & Selling On Enjin NFT Marketplace
---
There are three crucial steps to buying and selling NFTs on the Enjin marketplace.
The first step is to sign up for a free account on the website.
After that, download the Enjin blockchain wallet app and create a free wallet.
Proceed to the marketplace to buy or sell.
---
Creating A Free Account On Enjin
---
Visit Enjin and click Get Started, then navigate to Platform and select Get Started For Free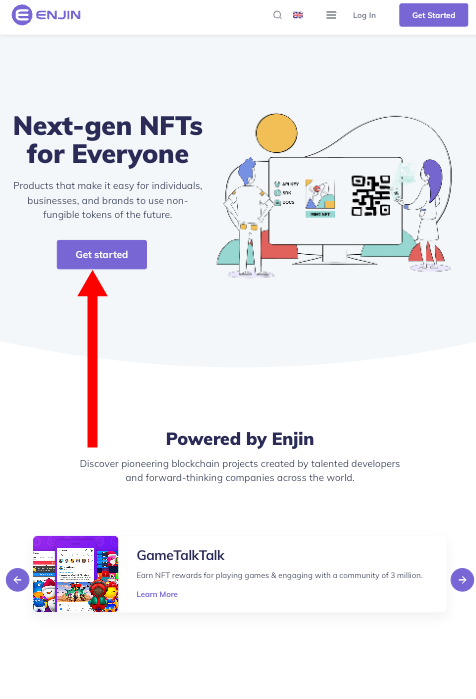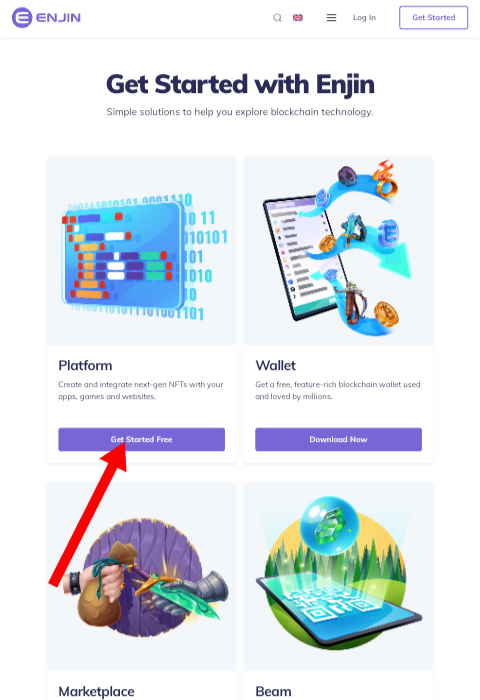 ---
On this page, click on Get Started and select project you would like to register with, I opt-in for the '"Kovan" and click on it.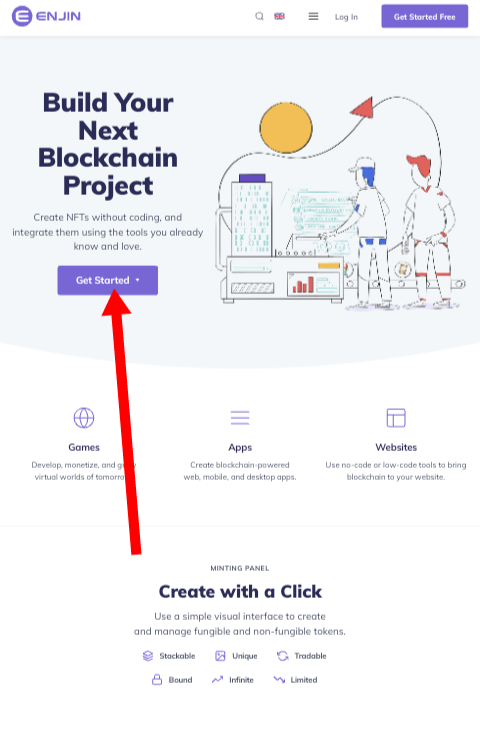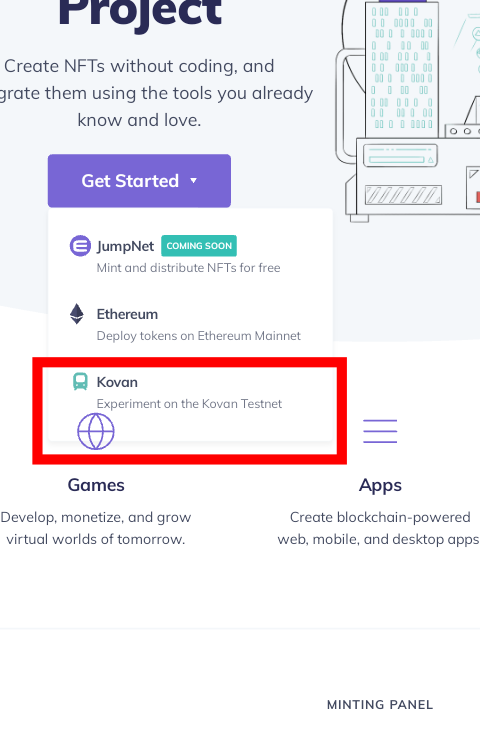 ---
Fill in my name, email, my password and complete the capacha and finally verify your email.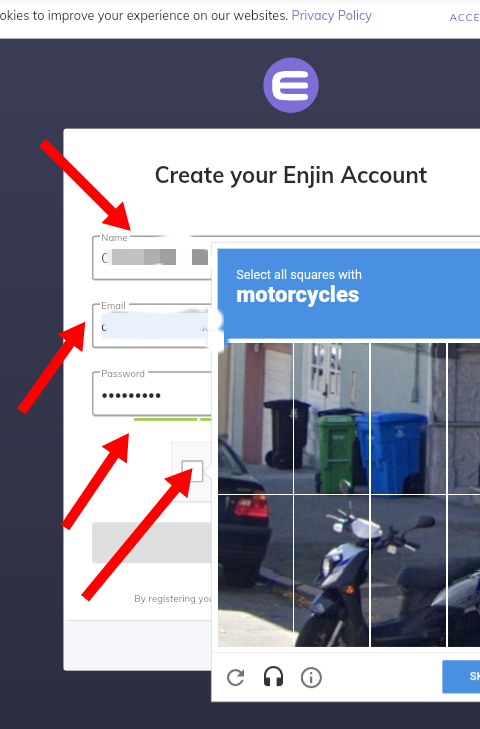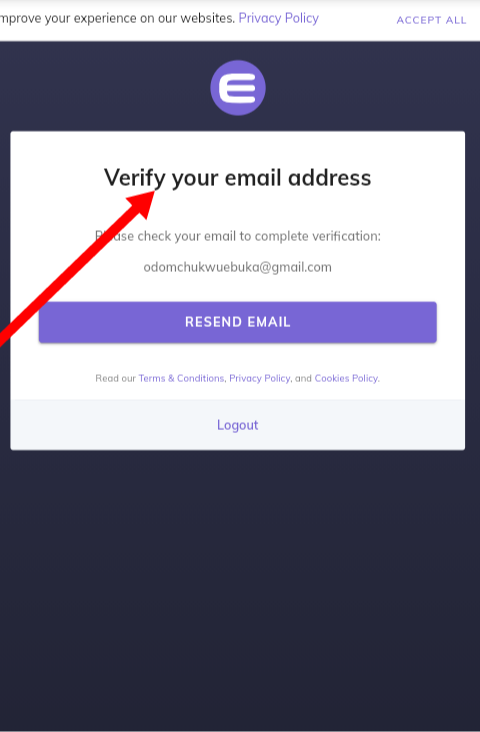 ---
---
Download The Enjin Blockchain Wallet
---
Visit Enjin and head over to wallet, click on download and choose your phone OS.. for android users choose Google Play while Iphone users should opt-in for Apple Store, install the app and click on Enable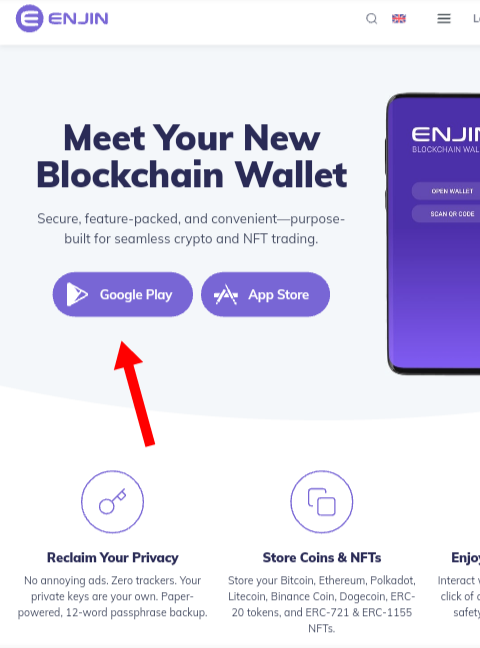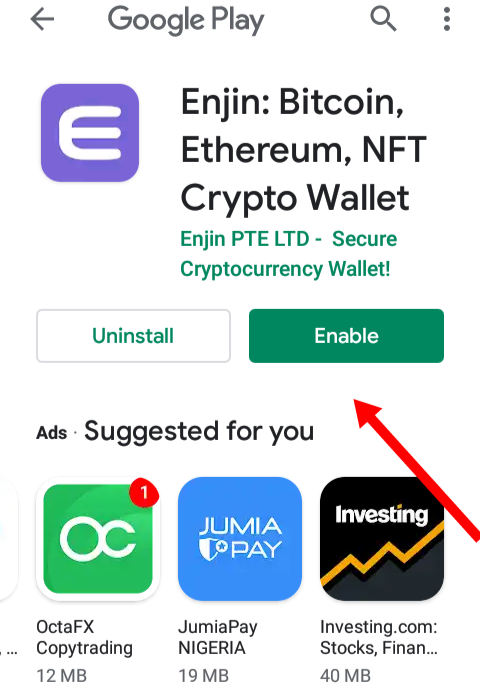 ---
Launch the app and click on Open Wallet, select Create Wallet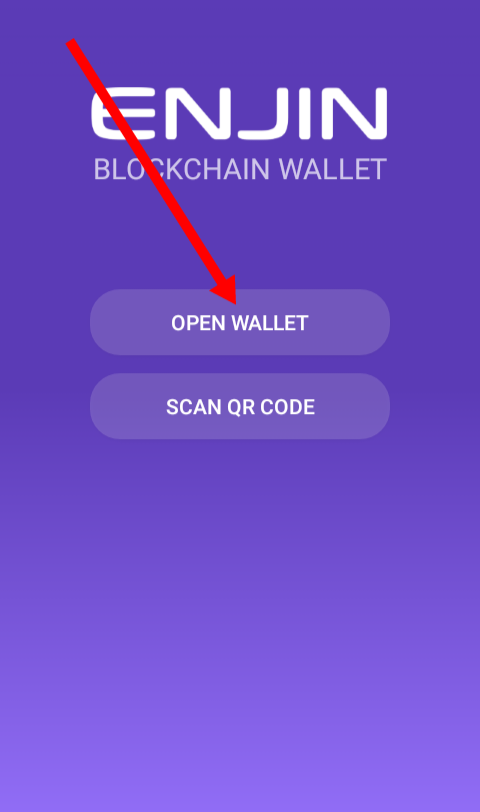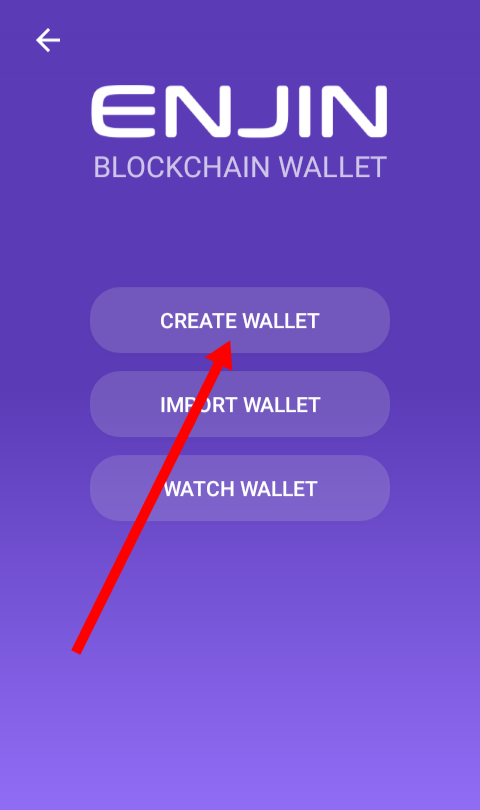 ---
Scroll down and click on I Agree, then finally select the coin to add and finally click on Create Wallet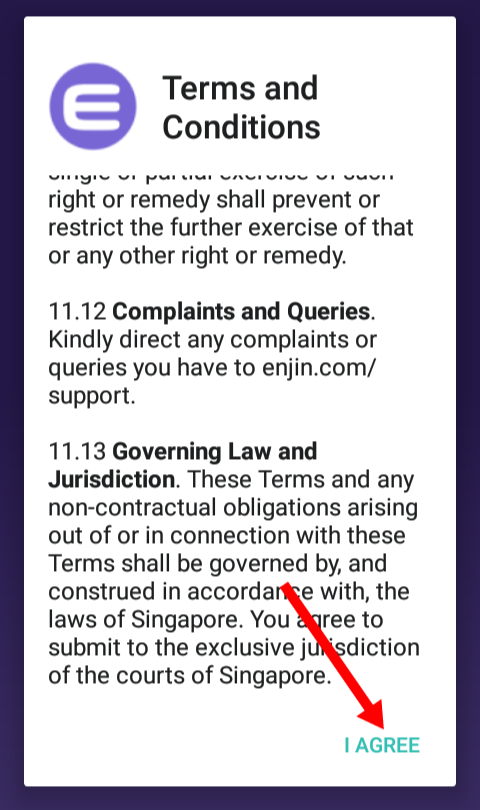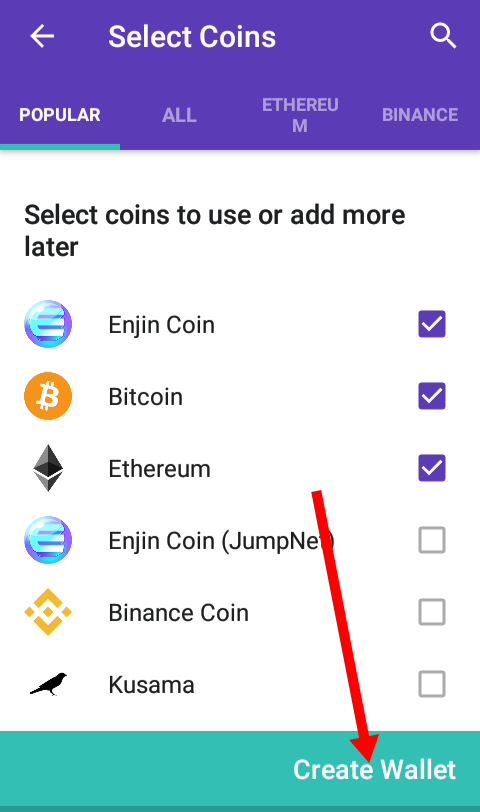 ---
Now your Enjin wallet is ready to be use for payment on the Enjin NFT Marketplace.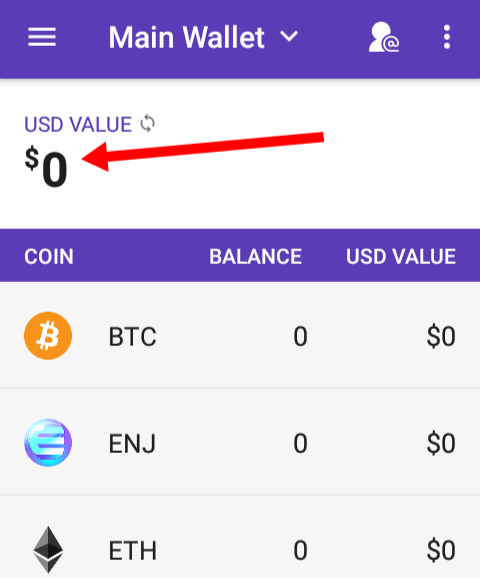 ---
Buying NFTs On Enjin Marketplace
---
Visit Enjin at the upper left side of the screen click on Marketplace, the list of NFTs available will be displayed with their name and bid, select the one of your choice and click on Buy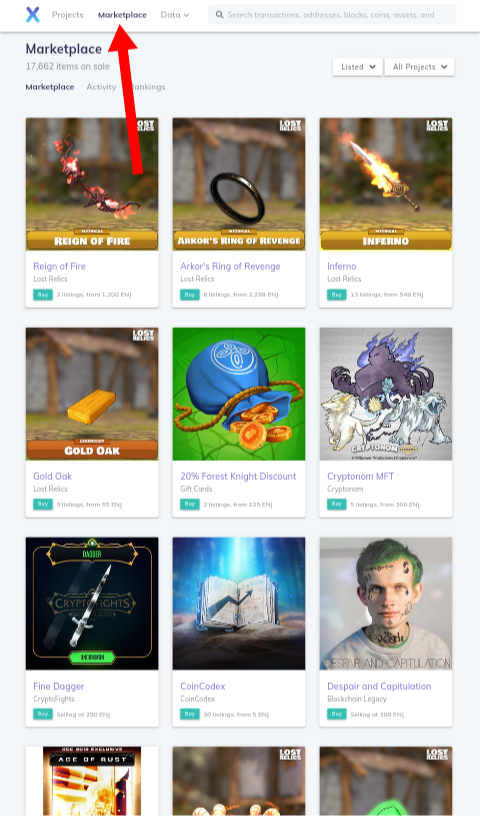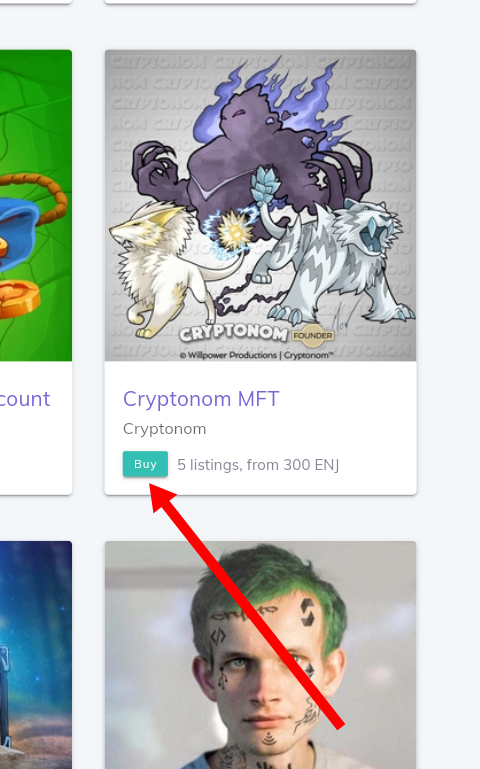 ---
The payment page will pop up, showing a QR code, screenshot it and scan it with your Enjin wallet, confirm and approve the payment.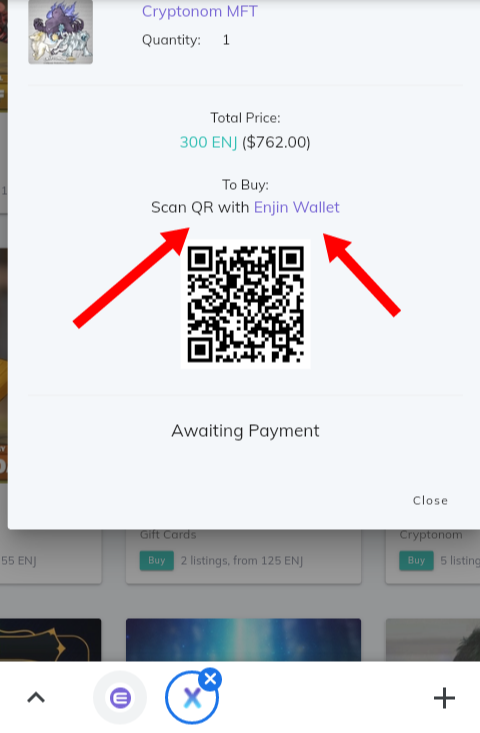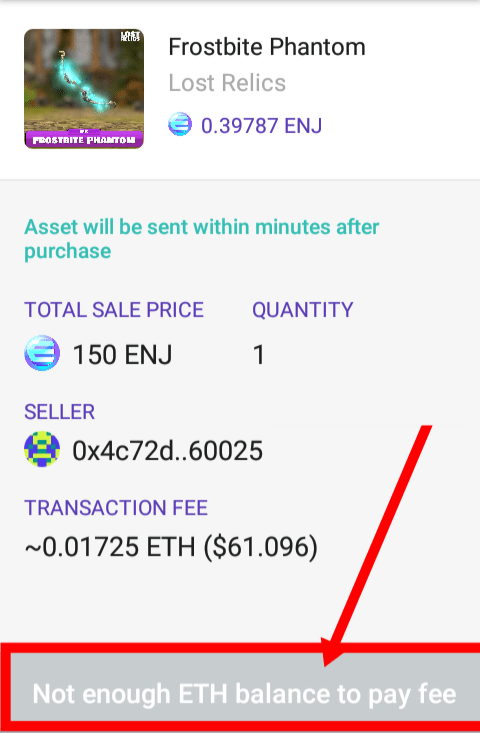 ---
---
Selling NFTs On Enjin Marketplace
---
On the Enjin marketplace, selling an NFT is a straightforward process. You only need to create the item you wish to sell.
Select My Projects and click on the + Icon, enter the item name, description and upload the item. In this case I've decided to use my personal photo.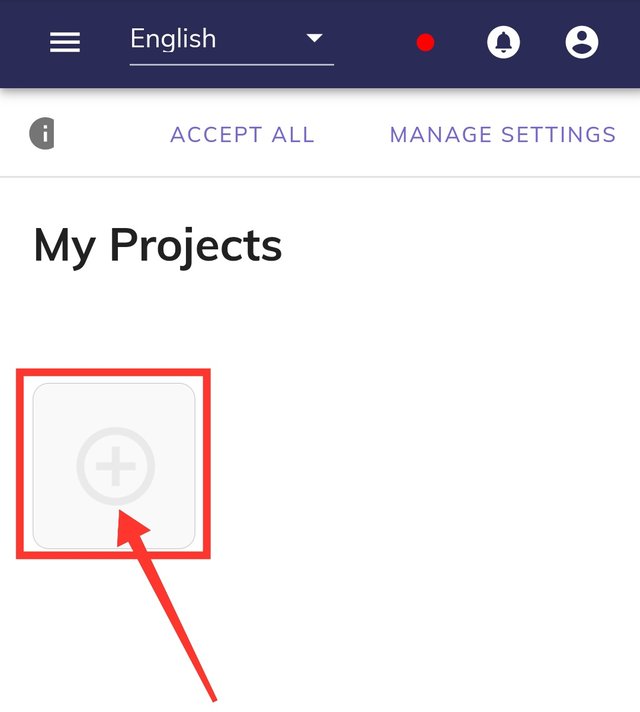 I entered the details, uploaded my picture, and finally click on Save Change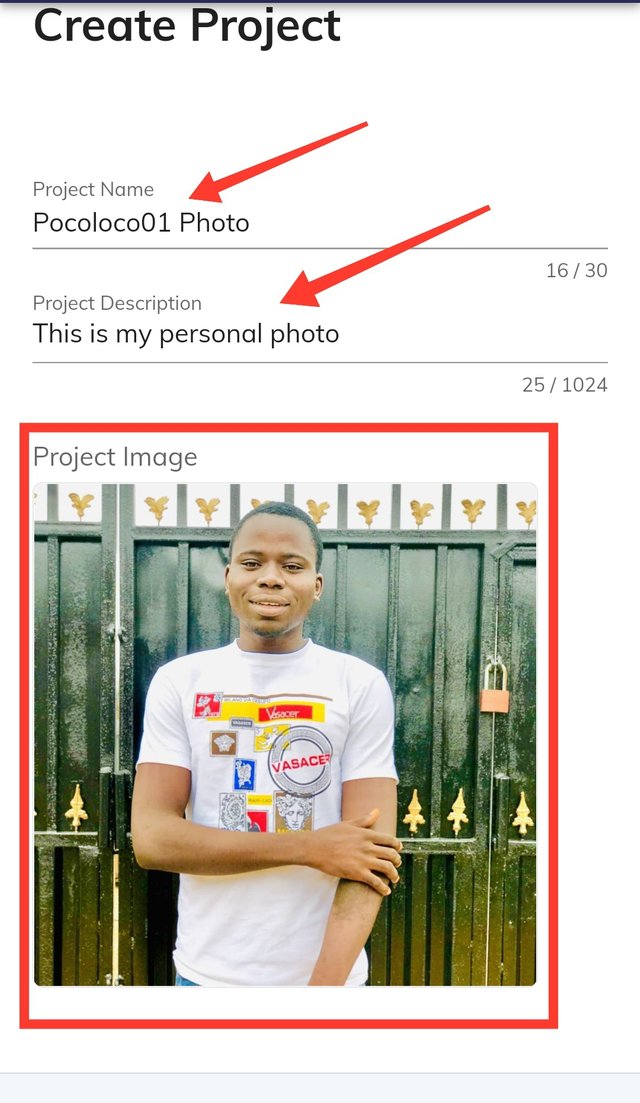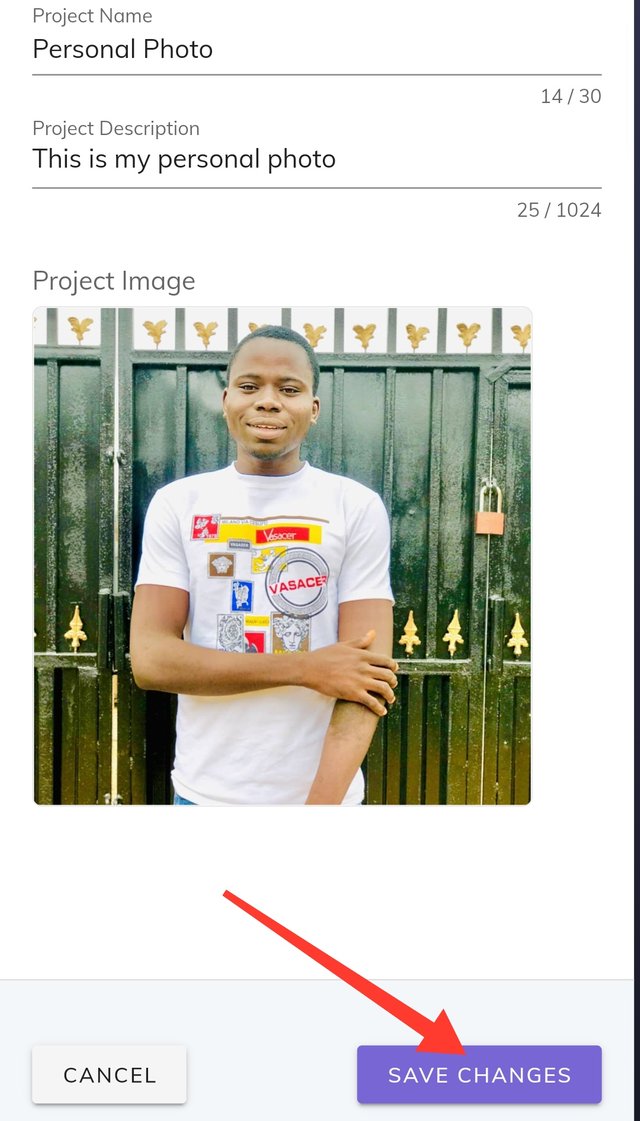 ---
The project as been added to the Enjin Marketplace, the details of the project is displayed.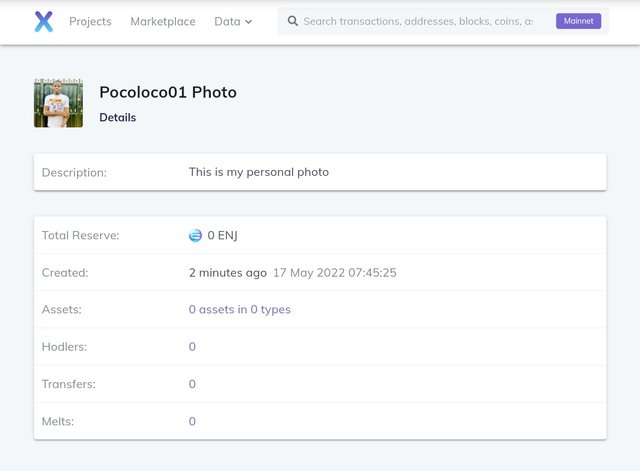 ---
Benefits Of Enjin NFT Marketplace
---
The marketplace allows users to create, develop and integrate Nft to their application, games and even domains
Since the Blockchain records the originality of the items, copyright is established for all the items that would not have been copyrighted otherwise, protecting and preserving copyrighted items.
The Enjin wallet used for payment on the Enjin marketplace is a non-custodial wallet that's users have complete control over their keys.
---
Drawbacks Of Enjin NFT Marketplace
---
The platform is built on the Ethereum blockchain, thus users will require ETH to pay the high gas fee.

The price of NFTs on the Enjin marketplace is not immune to crypto volatility, which means that price fluctuations will have no effect on the value.

To mint or create your own Nfts you will need to have the platform native token (ENJ) and ETH as gas fee which is costly.
---
Conclusion
---
Non-fungible Tokens are currently booming in the Crypto market, and I've witnessed many people make large sums of money by selling their digital and artworks. The Nft space is still thriving, and if you're not involved in it, you're losing out on something incredible. So, I only mentioned a few things to keep in mind concerning NFT and where you can mint, sell and buy them conveniently. If you have any digital art or assets to sell, or you are a game developer you can utilize the Enjin Nft marketplace.
References Source
https://coinmarketcap.com/currencies/enjin-coin/
---
Interested In Some Of My Works?
---
Unless otherwise stated all the images used are mine
---