Hello everyone. I am very happy to become a member of the community as it basically shares posts about the Tron Network and other crypto currencies, like Defi, NFTs, Blockchain Gaming, and DApps. I am new to the crypto world and I hope I will learn more about cryptocurrencies from the followers of tron fan club.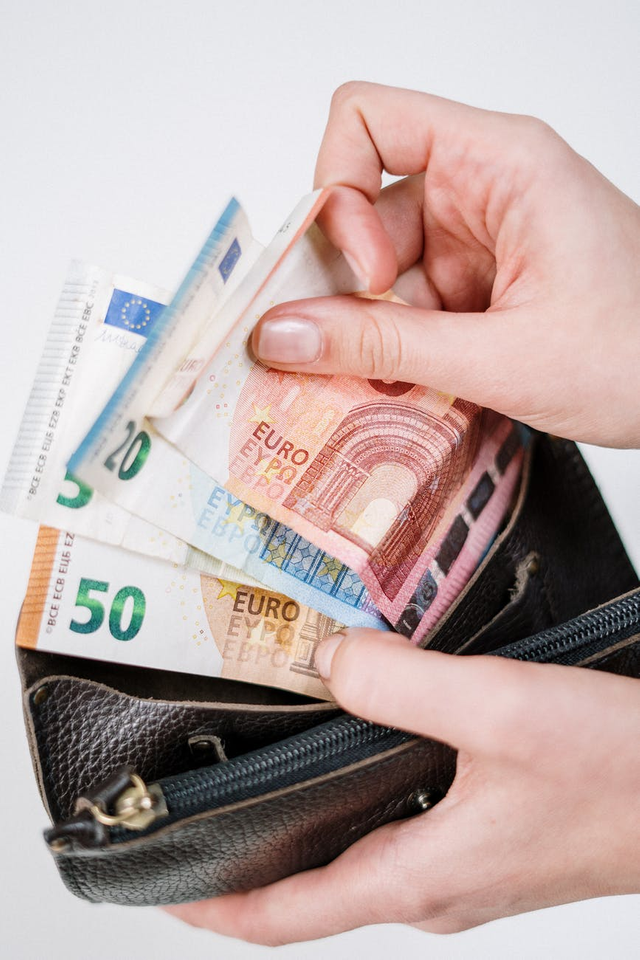 Source
---
The Tron network is one of the networks developed in the crypto world that is very user-friendly. The network was developed by Justin Sun and launched four years ago. It is one of the networks with a high rate of transaction processing.
Many cryptocurrency exchanges, including Binance, Coinbase, and others, accepted TRX transactions in the Defi networks.On these exchange networks, you can swap or stake your trons.
As on the Steemit platform, users also earn trx on their curation rewards. The trons earned on Steemit can be stored in the steemit wallet and later transferred to their external wallets.
Wallets are used for holding your crypto assets. When you visit the Tron network, there are several wallets that can be used for holding your TRX assets. These wallets are: trust wallet, tronlink wallet, imToken, huobi wallet, Math wallet, Cobo wallet, Bitpie wallet, Exodus, Vision wallet, Klever wallet, and many other wallets on the network.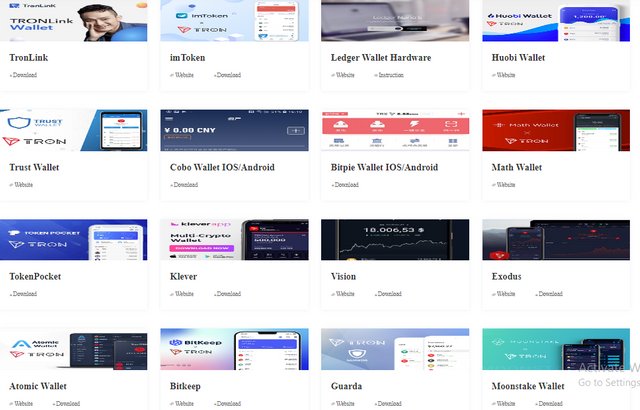 Source
Among these wallets, some are websites, and others are available for iOS and Android devices. Transactions are operating smoothly on these wallets. One can download any of these wallets onto their devices for TRON transactions and other cryptocurrencies.
---
TronLink wallet
---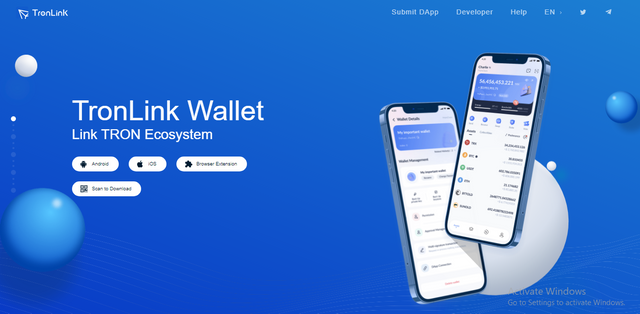 Source
The Tronlink wallet is one of the wallets for storing your TRX assets. This wallet is available for iOS, Android, and also as a browser extension for Chrome. It is popularly used by many trx traders. Trx, trx10, and trx can be sent and received in this wallet.
---
Trust Wallet
---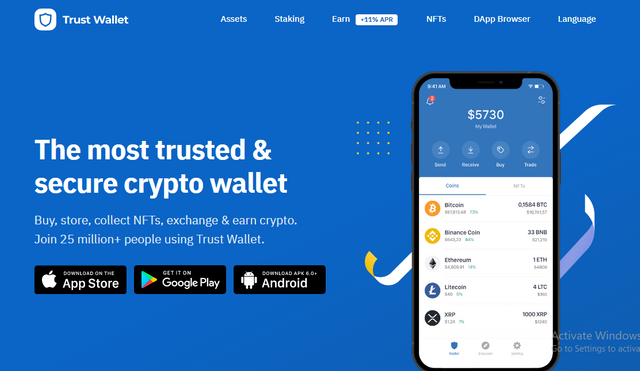 Source
It is also one of the wallets used by many traders in the crypto market to hold their crypto assets. You can also send or receive TRX, TRX10, TRX20, and other cryptocurrencies such as bitcoin and ethereum in the wallet.
There are various wallets that a trader can use to store his trx, trx10, and trx20 depending on the type of device you are using and the convenience of the wallet.
Thank you.