---
---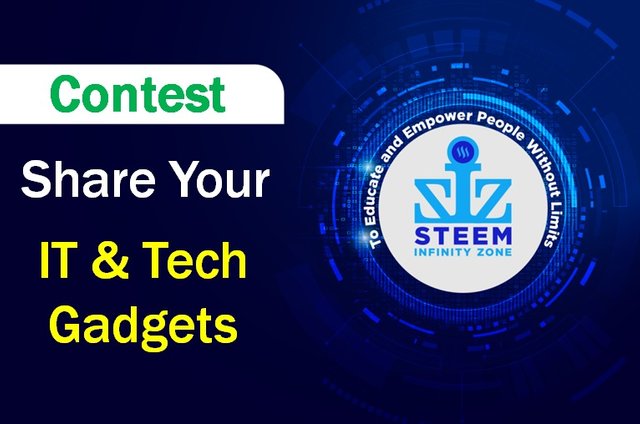 ---
---

Greetings to Everyone!!
Hope you all are good and safe. You are showing great interest in siz Contest so we are very thankful to all participants. Now SIZ Contest brings a new topic for all Steemit users "Share Your IT And Tech Gadgets"
SIZ is based on the concept of educating others so we are launching this contest where you will tell us How these gadgets has made Impact on Your Life? Tell usWhat Technology gadgets has changed your life?
What was the benefit you got by using that Technology gadget ?
Share the picture of IT gadgets that you have?
If you are taking some general information from a web you can mention it as a reference, we won't cooperate with the plagiarism.

Winners Prize Pool
| Position | Prize |
| --- | --- |
| 1st place | BOOMING |
| 2nd place | BOOMING |
| 3rd place | BOOMING |
| 4th place | BOOMING |
| 5th place | BOOMING |
All good entries will get upvote by @siz-official (45K Steem Power)

Contest Terms and Conditions (most important)

You can delegate your SP to @siz-official and take benefit of our Delegation Rewards Offer of getting up to 200% Curation Rewards
You can also use these quick delegation links. Just click on your desired amount of SP you want to delegate and it will be done in process of 1 minute.
Quick Delegation to SIZ
50 100 200 300 400 500 1000
2000 3000 4000 5000 10000

Steem Infinity Zone Team
@cryptokraze | @vvarishayy | @suboohi |@ashkhan | @faran-nabeel

Click Here to Join Official SIZ Discord Channel