Steem Infinity Zone community has always shown great commitment towards Power Up and our wallet history speaks for this claim. We have not withdrawn a single steem from community official account @siz-official.
In continuation of our commitment to Power UP, we have started a new SIZ initiative where we are going to Power up Daily until we achieve 25,000 Steem Power on @siz-official.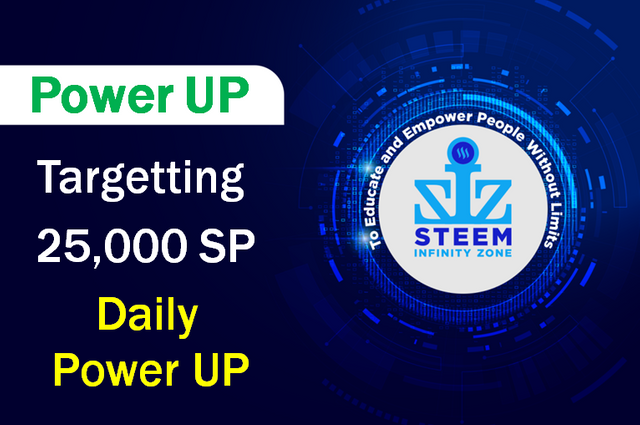 Wallet Status Before Power UP
We currently have 23,250 Steem Power in our official account. We are going to power up 1000 Steem for 30 October now.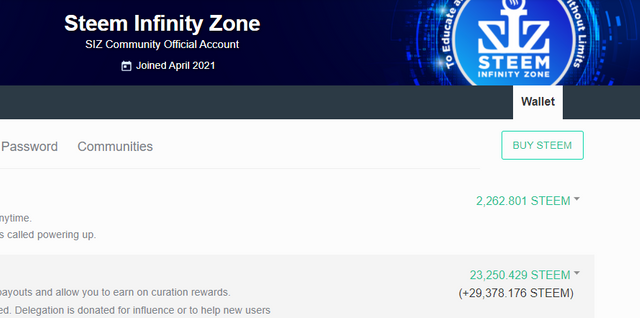 Wallet Status After Power UP
We have successfully Powered UP our official Account with 1000 Steem and SP has increased to 24,250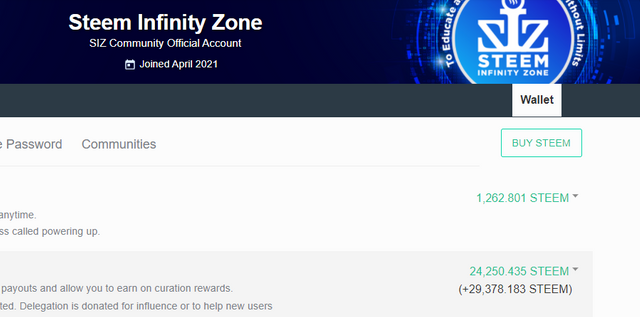 We will continue doing Power UP daily to achieve our target of 25,000 SP on official account (@siz-official). Most of our community rewards are being converted to steem and used to power up and few of the rewards are used to pay rewards to contest winners and moderators efforts.
We are very thankful to Steemit Team for supporting SIZ and we are hopeful that you will continue to support us and help us achieve our community short term and long term targets.

You can delegate your SP to @siz-official and take benefit of our Delegation Rewards Offer of getting up to 200% Curation Rewards
You can also use these quick delegation links. Just click on your desired amount of SP you want to delegate and it will be done in process of 1 minute.
Quick Delegation to SIZ
50 100 200 300 400 500 1000
2000 3000 4000 5000 10000

Steem Infinity Zone Team
@cryptokraze | @vvarishayy | @suboohi | @ashkhan | @faran-nabeel

Click Here to Join Official SIZ Discord Channel