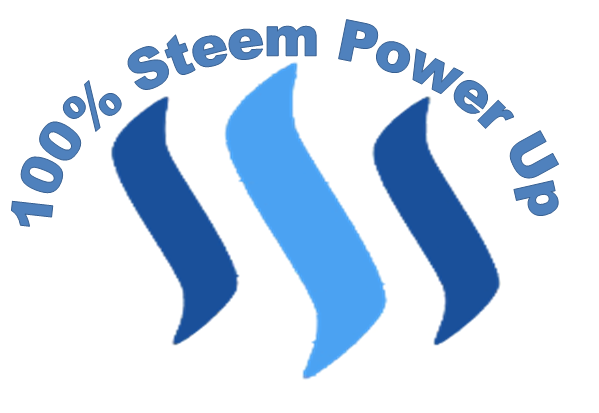 image source: created by my self
STEEM Power is the source of creating value within the ecosystem of steemit platform. It allows you some influential rights. Simply when we possess more steem power, the greater will be the value of our upvote so the greater will be the curation reward.
The Steem Power can be increased by converting your steem into steem power on steemit wallet. As the founder of siz community @cryptokraze has announced the power up week, so I am going to power up my steem.
As I have already powered up my steem, further more steem available in balance of my wallet is going to be used to increase my SP.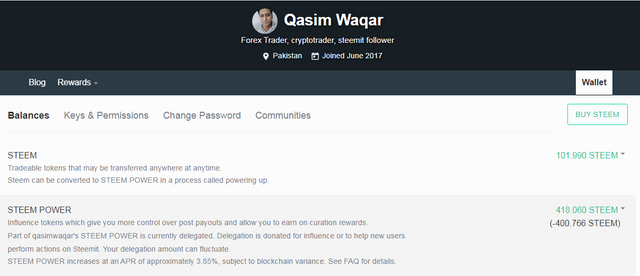 I have 101.990 steem tokens and I am going to power up my steem. I have opened my wallet and clicked on steem balance. A menu pop down as shown in this snapshot.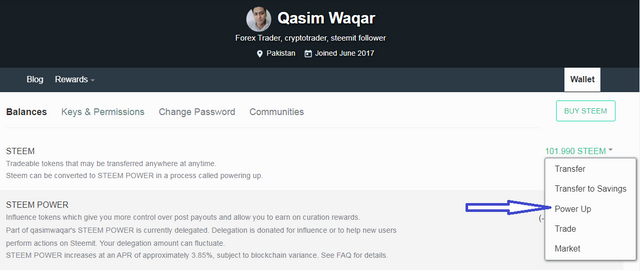 After clicking on power up, a window opened for converting my steem into steem power where I have mentioned my balanced amount of steem in amount column and clicked on power up tab as reffered below.
.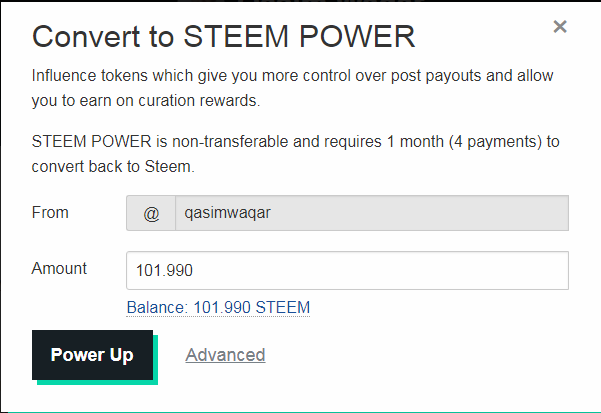 After completing whole process, I have powered up my whole steem as mentioned in below referred screenshot.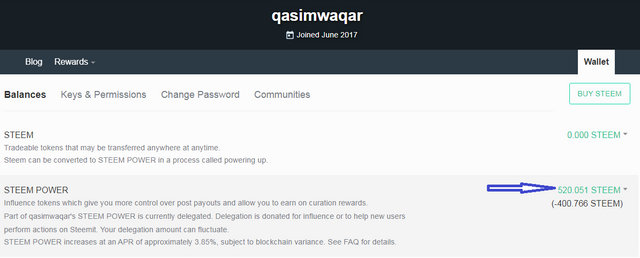 Finally, My SP is 520.051 and I believe that steem must be remained in ecosystem of steemit in order create value not only on this prestigious platform but also for siz community.
Thank God! I am the part of this platform and I am offering my services for the creation of value for steemit.